Dog Point are one of my favourite Marlborough producers. Certified organic, estate grown, made with love and taste sensational, what more could you want?!
I was lucky enough to attend a vertical tasting of the Section 94 Sauvignon Blanc hosted by Red and White Cellar and Dog Point at La Fuente, a cool wine and mezcal bar in Snickel Lane, Downtown Auckland.
Chatting with Matt and Murray is always a treat but getting to taste these wines made it extra special, I asked Murray a few questions about the Section 94 wines before making my way through the wines.
100% Sauvignon Blanc
Single vineyard
100% oak aged
Barrels are between 2 and 3 years old
Bottled under screw cap from the 2014 vintage
Low cropped vines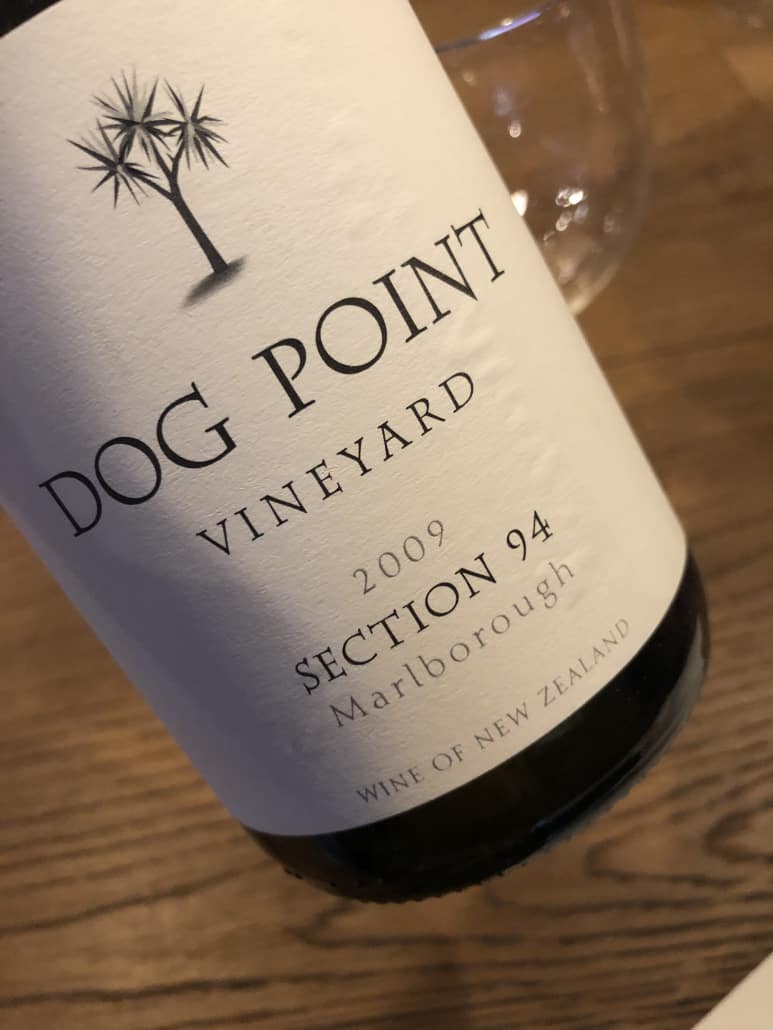 Tasting date:    12/08/2019
2017- youthful, citrus and oak dominating the nose, light in body, pretty wine, look forward to tasting in a few years
2016- Smoky oak, light fruit aromas, feminine, floral, mouth watering acidity
2015- struck match, flinty, herbaceous green note on the nose, round silky mouth feel with a lingering finish
2014- Powerful aromas, toasty oak, stone fruit, lemon pith, softly textured with a zing of acidity. This is my favourite wine of the tasting.
2013- initial sulphur hit burns off in the glass, nectarine, white peach, citrus and white flowers.
2012- Bursting with tropical aromas and lightly toasted oak, very powerful, vegetal note apparent. Amazing palate, plush stone fruit, tropical fruit, lifted acidity.
2011- struck match sulphur, very structured, funky, almost grippy texture, fresh citrus, juicy back palate.
2010- bottle was corked
2009- Perfect concentration of floral, citrus, passionfruit and lemon curd. Intense and well structured
2007- Super rich, some tertiary notes, light stone fruit, coconut, almond, white truffle.
2004- Surprisingly youthful on the nose, complex, cut grass, light lemon, loses some fruit on the finish, savoury, a very special wine to taste.