When I received the news that I was invited by Hawke's Bay Winegrowers to attend the A&P Bayleys Wine Awards Dinner and have the opportunity to learn more about the region and its wines I was extremely excited and couldn't wait to get down there.
The morning of the 16th of October arrived, I rushed to the airport and got on a plane expecting to land an hour later and be treated to the delightful wines of the Hawke's Bay at a tasting taking place at Te Mata. The reality was the pilot tried to land twice before informing us the conditions were too poor to land and we were heading to Palmerston North…
After a bumpy three hour bus ride to Napier I was collected by Maxime, the wonderful Hawke's Bay Wine Marketing Manager and was on my way to Porters Boutique Hotel with just enough time for a quick wine (I needed one after the day I'd had!) and to get ready for the big event. Porters Hotel in Havelock North is a luxury boutique hotel with stylish, modern and comfortable rooms. I was impressed by the friendly and helpful staff and the location is perfect for a wine tasting weekend away.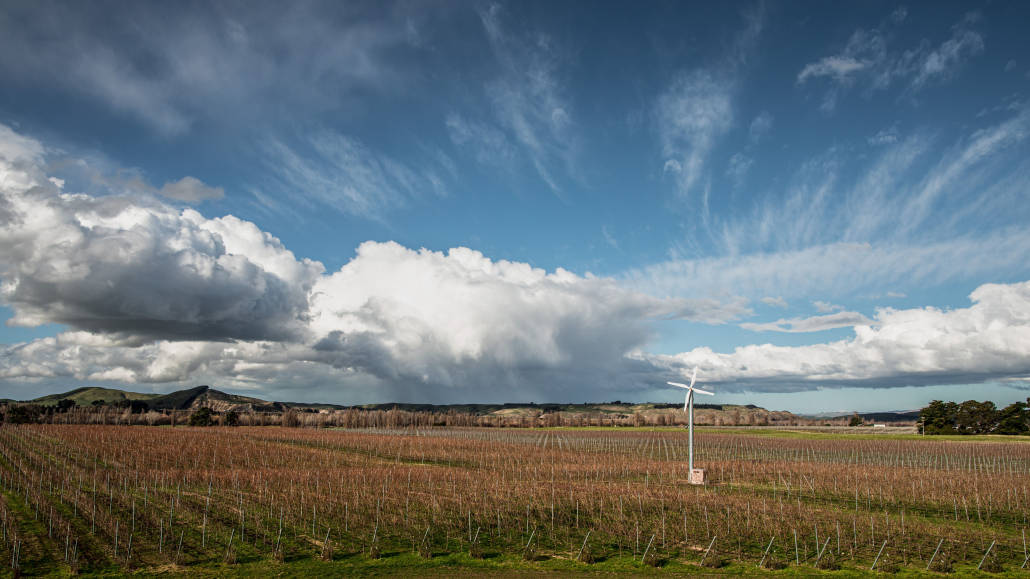 Thankfully the rain had subsided, it felt like the whole of the Hawke's Bay wine industry was in attendance with a glass in hand and ready for a big night celebrating the top wines of the show. Urzila Carlson, comedian and MC for the evening kept everyone laughing whilst award and after award and wine after wine were presented and consumed. A total of 22 award winners were announced, taking out Champion Wine of the Show was Church Road Grand Reserve Chardonnay 2018 and it was well deserved. Some other highlights were the Church Road Blanc De Blanc Methode Traditionelle 2015, Villa Maria Reserve Gimblett Gravels Hawkes Bay Syrah 2018 and the Askerne Noble Semillon 2017.
I awoke the next day to brilliant blue skies and sunshine as if the storm the day before had never been. I popped to Mania Café with my cohort John Saker, a Wellington based wine writer (and one of the nicest men I've had the pleasure of spending time with) for a delicious Best Ugly bagel before the day of wine began.
First stop, the Smith & Sheth Heretaunga Studio for a visual wine experience like no other in New Zealand. AONZ recently purchased Pyramid Valley in North Canterbury as well as Lowburn Ferry in Central Otago, have launched their Cru brand and opened an urban cellar door/wine lounge, Oenothèque in Havelock North where their full range of wines are available alongside a smart list of wines from outside the region, the manager Sonja is a true delight. Tasting wines from barrel and speaking with CEO Michael Henley, formerly of Craggy Range and Trinity Hill, was a unique and memorable way to enjoy their wines and understand their passion and commitment to the land and the wines they produce.
Next stop, The Farm at Cape Kidnappers, with its spectacular ocean views, incredible design and amazingly knowledgeable staff (the Sommelier Bethany is brilliant), where we enjoyed a tasting in the beautiful wine cellar. The wines of Hawke's Bay are diverse and this tasting really showcased the different styles of wines being produced in the region. From Halcyon Days Pet Nat and Jenny Dobson's Fiano, currently the only one produced in NZ to Collaboration Wines Chardonnay and Element Cabernet Sauvignon, which comes from the smallest vineyard in the Gimblett Gravels.
Lunch at The Farm is a special treat and tasting some delicious wines alongside it on a picture-perfect day made it even sweeter. Our menu consisted of Line Caught Parore with Radburnd Chardonnay 2018, Beef Tenderloin with Villa Maria Ngakirikiri The Gravels 2013 and finished with a chocolate tart with Esk Valley Heipipi The Terraces 2015. The food was expertly executed, the wines were perfectly matched, we left with full bellies and smiles on our faces.
This was a trip filled with delicious wine and food, amazingly clever and passionate people making a wonderful range of wines that I feel very privileged to have tasted. I highly recommend getting to the Hawke's Bay this summer and tasting what they have to offer, you won't be disappointed!