As part of the article "Who runs the World? Girls!" I sent Lynnette the questions below, I found her answers to be very interesting, engaging and intriguing but could only use a limited amount of words for the article. I asked Lynnette if I could share her thoughts on Top Tastes for others to read, I hope you enjoy them as much as I did.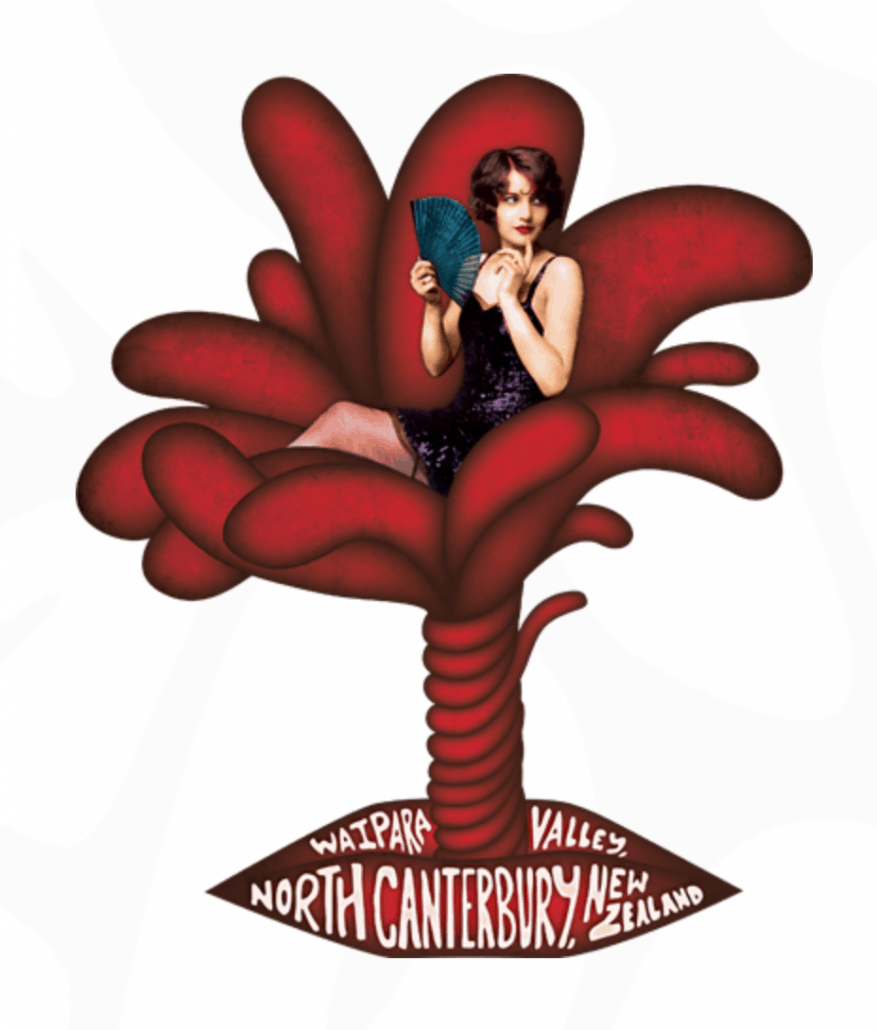 Lynnette Hudson– Winemaker at Tongue in Groove, Consultant Winemaker and Educator
When did you decide you wanted to become a winemaker?
Having lived in Christchurch for 3 years I decided to move to Sydney where I started working for a fine wine shop in Paddington.  The owner had been a winemaker for Lindemans for 20 years and he taught me lots about winemaking and wine tasting.  It was here that I decided to move back to Christchurch and enroll in the Lincoln Post Graduate Diploma in Oenology and Viticulture.
Previously I lived in Auckland and moved to Christchurch once I finished my degree.  I was already very interested in wine and back in the day of Wilson and Neil shops, in Christchurch, they held wine tastings for $2/night.  All the wines were served blind and multi-choice questions were asked about each wine.  It was here that I developed my palate and learnt a huge amount about the wines of the world.  I was hooked and it was my destiny.
Where did you study?
At Lincoln University, Christchurch I completed the Post Graduate Diploma in Oenology and Viticulture passing with Distinction.  I already had a Bachelor of Science with a double major in Botany and Zoology from Auckland University.
What regions have you made wine in around the world?
New Zealand – North Canterbury including Waipara Valley and Waikari/Pyramid Valley
New Zealand – Hawke's Bay making Syrah
New Zealand – Marlborough working for Villa Maria, overseeing their Pinot Noir production.
1993 England, West Sussex making sparkling base with grapes from the Isle of Wight.
1994 Hunter Valley Australia
1994 Hungary, Szekszardi working for Carl Reh
1994 and 1995 Romania, Recas working for Carl Reh
Burgundy 1997 with Domaine George Roumier
1998 Christom Oregon USA
2001 Burgundy Domaine Nicolas Potel
2002 Worked the whole year at Domaine de la Vougeraie Primeaux Prissey, returning to PB for the vintage for 8 weeks, back to Burgundy until November when I came home permanently.
2014 and 2015 Crimea, Russia
You have travelled widely; do you have a favourite wine region to work in?
Yes, I have travelled widely, not only working vintages in many regions of the world, but I have travelled to many of the great wine regions to taste wines and talk with the winemakers to better understand the terroir and winemaking techniques of the region.  My favourite region to work is Burgundy and this is where I have worked the greatest number of vintages, outside of New Zealand.  I have many friends there and aim to visit every two years at least.  It feels like my second home.
How many vintages have you worked and are there any that stand out as the best or hardest to work? 
I have worked 36 vintages, including 20 vintages at Pegasus Bay.
36 vintages and OMD soooo many were hard, but in a good way as I learnt a lot with every harvest as well as my own personal development.
Both vintages in Hungary and Romania were extremely hard.  I didn't know a lot about winemaking back then and the facilities were basic.  What these vintages taught me was that you must be incredibly dynamic, flexible and think outside the box.  It is important to try and find a way to make things work and make the best wines possible.  The stories I can tell; like getting a sand blaster from the local nuclear power plant to clean the presses and paint them before harvest.  The presses were made of mild steel (rare today) and go rusty when the paint comes off.  It was standard practice in Hungary to blue fine (add potassium ferrocyanide arrggghhh) to remove iron particles as iron can cause a haze in the wine.  Strangely I did not want to be responsible for harm to any consumers.
Every vintage at Pegasus Bay was extremely hard work.  We were crazy and worked like mad people because at the end of the day there is only one opportunity to make the best wines during the harvest period.  Everything is about doing it right and doing it right now, because every moment counts.  The longest I ever worked was 3 days with only 4 hours sleep; madness.  Wine is our passion and it was everything, nothing else matter, except drinking great bottles. Hehe.
How long have you been a consultant winemaker?
I established Lynnette Hudson Wine Consulting Ltd in 2013 because I really want to help other businesses to make better wine.  I can offer my vast experience and knowledge to help them make better wine.  Wine follows fashion trends in terms of what is in vogue and its about understanding what all these techniques can do to improve wine quality relative to the fruit and the vineyard that the fruit was grown.  It is very important to spend time in the vineyard, understand the growing season and then decide how best to process the grapes.
What aspect of your job do you love most?
I love working harvest; it's a strange love/hate situation because often exhaustion takes over but the strive to make great wines provides energy to continue.  I love the excitement, the madness and the potential for excellence.  We only get this opportunity once a year and it's the time to shine.  It is however extremely hard, physical work.
How did you come up with the name Tongue in Groove?
Tongue in Groove is an old fashion term for the needle of a record player fitting into the groove of a record.  My business partners and I, all have considerable experience in the industry, and we all bring our own strengths to the table and hence fit together like a Tongue in Groove.
Nobody has ever forgotten the name of the wine! The label has won several awards including a gold medal in the NZ Pride in Print awards in May 2019.
Tongue in Groove engaged one of the most respected avant-garde illustrators in Christchurch at the time, Adam Fields. He'd done quite a bit of street art and other branding we really liked. His brief was to capture the idea of whimsical growth, in many ways reflecting our journey.
His clever capture of the characters nailed the brief; The Tongue, The Groove, The Vine Tender, The Sugar Daddy and The Aesthete were bought to life.
These caricatures relate to the principals within our business.
What advice would you give to a young woman wanting to become a winemaker?
Taste as many wines as possible; blind preferably, attend as many tastings as possible and travel to as many wine regions as possible.  Work lots of harvests around the world to understand as many winemaking techniques as possible.  At the end of the day winemaking is dirty, hard work with very long hours especially during harvest.  It is not for the faint hearted, but the joys are immense.
You have been involved in wine education, what do you love about sharing your knowledge with others? 
I love sharing my passion and knowledge with others because if I could inspire even one person to love wine then that is a great achievement.  Wine is an incredible thing; to me it is a tardus of information.  A bottle looks small on the outside but there is a huge wealth of knowledge to understand within.  To understand the viticulture, the region, the grape variety/varieties and its winemaking for every wine is a huge task.  The exciting thing is not one person knows everything about wine because it is so vast and varied, making it all the more exciting to learn about.  And every year there are millions and millions of new wines to try.  What fun.
Do you think the Orange and Natural wine trend is here to stay?
Yes, absolutely and I think the number of wineries making these styles in NZ indicates that these styles are important.
There are two points to discuss:
Orange wines:  Orange wines being a style within the category of Natural Wines.
I love making skins ferments with white grapes.  The tannin extraction in the resulting wines gives a structure to white wines, making them more exciting and drinkable; almost like drinking a light red wine.  It is important in my mind to not make faulted wines as I do not like drinking wines with high VA and/or aldehydes (smell and taste like bruised apples, cider or even Sherry like). It is possible to make this style of wine without faults.
Natural wines are about low input from the winemaker, no additives, or perhaps low additions of SO2, hopefully made from grapes grown using organic or biodynamic practices. There are however no rules on these styles. I am not sure if we understand these styles well enough yet to start applying rules or not.  Mind you if only faulted wines dominate this style then the public will quickly stop buying these wines.
The interesting thing about Natural and Orange wines is how many NZ wineries are now producing these styles.  Combined with the influence these philosophies are having on more traditional/commercial winemaking practices in general.  If it encourages more growers to use organic or biodynamic practices the better for the health of our country and its inhabitants.  The same philosophies apply to winemaking, less additives are a great thing for the environment and consumers.  I am praying that these may rub off on the large, corporate companies making Marlborough Sauvignon Blanc.
I do not believe in making Natural/Orange wines, however for the sake of being Natural, including faults.  Rather for me, it is about making wines using skins in the ferment with minimal input, without faults using temperature and gas cover to prevent the development of faults.  There is a body of winemakers who make Natural wines for the sake of being Natural, meaning the grapes are left to turn into wine by themselves, faults fully accepted.  There are cult followers of these wines, but it can put a lot of people off these wine styles.