The majority of this region's wine growing happens on the Waimea Plains, in the Moutere Hills or in the Tasman area, but tucked away in the Motueka Valley at Ngatimoti in a delightful setting is Dunbar Estates.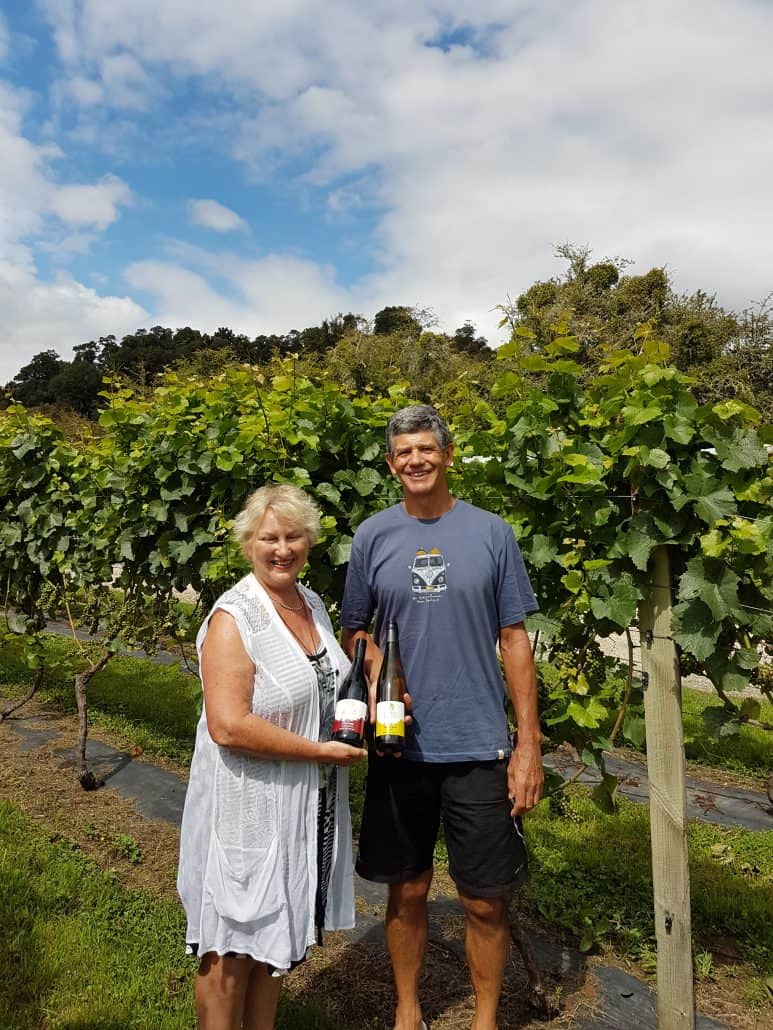 As well as a vineyard the property includes a cellar door and café; when I visited them recently I loved the environment the new owners have achieved in a very short time.
John and Jennifer Dunbar purchased the property, formerly Rabbit Hill, on the 19th October last year and opened for business on the 21st December. It all happened so quickly they haven't even been able to get promotional material ready, "we just put the sign up, opened the gate and people came in" says Jennifer.
While the couple haven't owned a business like this before it is obvious they are incredibly hard working people and they do own a small vineyard in Central Otago so growing grapes isn't new to them, making wine and selling it is.
John is an orthopaedic surgeon based in Dunedin but his very first qualification was an agricultural science degree, so even though his career took him in another direction he has always loved the outdoors and open spaces, "my ancestors were farmers and I have always liked that sort of thing".
According to Jennifer, when they were working very long days in Dunedin "John said I want land to walk on and I said if that was the case I want a gardener, so we ended up with a vineyard and employed a vineyard manager to look after it – John got his garden and open space."
Located in the Cromwell Basin, their Shine Basin Vineyard is so-named after the description 'Shine Basin' used for the Cromwell basin in the gold rush days, the grapes they grow on the nine hectare property are currently sold to Peregrine wines, but they do have some wine from this property made under contract to be sold here at Dunbar Estates.
The couple built a 'shed' on the Shine Basin Vineyard property and it became their retreat from a busy Dunedin work life, they have also holidayed in the Nelson region regularly.
"We came to Kaiteriteri camp for many years and love the area, John has cycled all around the area and it is about 28km from Kaiteriteri to this property at Ngatimoti so we can stay at the beach, bike here, have coffee and bike back again."
It all sounds very easy but believe me it isn't, John and Jennifer have put a huge amount of effort into creating something special and the first few months are just the beginning of the project.
It started when they asked Jason Frater, the builder of their holiday home, if he knew of another suitable project in which they could be involved.
John says they like to be busy and like projects, "we thought this was a lovely property with lots of potential but it had been let go a bit, we bought it to see if we could create something special."
"We have been growing grapes for a while and thought it would be nice to have our own wines, just small volumes. We love the setting by the Motueka river and want to create a place where we can enjoy coming as well as being a business."
"We are very fortunate to have what we have here and the café offers us the opportunity to share that with others.
"My job is about helping people make the most of their lives and we love to pass on the enjoyment we get from this place to anybody who comes by, there is no point in having nice things and keeping them to yourself."
Jennifer told me that being on the Great Taste Cycle Trail is a bonus "on the first day we just opened the door without any advertising or promotion and 18 cyclists came in so we are about to install some bike stands and will probably set up a charging station for electric bikes.
"John is a keen cyclist so while we think we understand what tourists need we will find out what people really want and then try and meet the market a bit.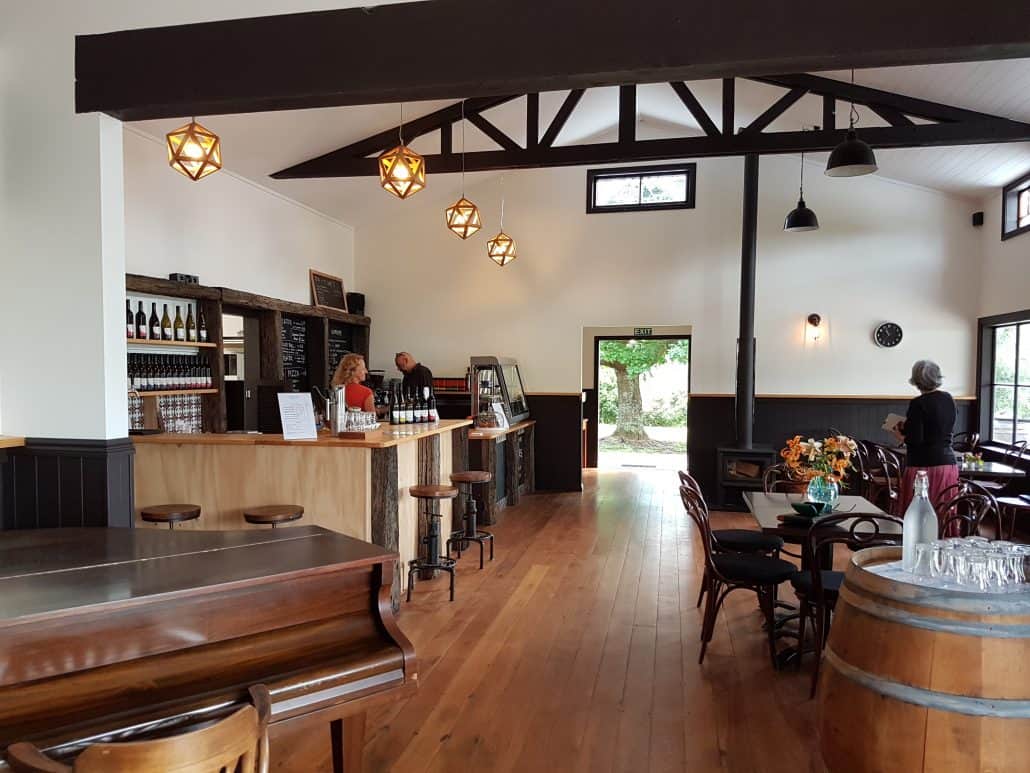 "Our staff manage the Dunbar Estates café and wine sales for us, we sell blueberries from neighbours over the river at Mill Creek Orchard and the blueberry muffins have become real favourites"
There are lots of fruit trees planted on the property, including, apples and plums that are probably going to end up in chutneys to use in the café along with oil from the olive trees on the vineyard.
Jennifer says "We're not attempting to be a restaurant, we are a country café with a nice feel in a lovely setting, people can come in for a fresh salad and enjoy a glass of wine or drop in for coffee and a muffin."
When it comes to the vineyard they have employed Kirsty Gresswell as their property manager, "she worked for us at Shine Basin then worked elsewhere for a while. We were sad when she left so when we took over this property we asked her if she would be interested in taking on a new challenge. It has certainly been a challenge but she has the property looking really good."
This all sounds very idyllic – own a slice of paradise, have someone else manage it and enjoy visiting but this is a very serious venture. John says "ultimately it has to pay its way, it's not the sort of thing you retire and do so we are doing the hard work now.
"It is a bit difficult doing it remotely but we love thinking about things, planning and making them happen.
"Jennifer's background in pharmaceutical sales and music teaching (yes there is a baby grand piano in the café) means she has great organisational skills and she makes sure everything we plan actually happens. She is the business head, I just walk the land" he says in his very self-deprecating, relaxed manner.
So what is the future for Dunbar Estates? "At some stage we will add accommodation, we are on the cycle trail and want to be hosts. We love meeting really interesting people with interesting stories and we want to share this lovely, tranquil environment with others."
Jennifer says "we have a motto of 'A taste of New Zealand Life' so we will have a small range of hand crafted wines made from fruit grown on this property and from the Shine Basin Vineyard for people to enjoy with some simple but delicious food and then we will see where life takes us."
Where ever life takes you make sure you include a detour to Dunbar Estates at Ngatimoti, I think it could just become one of my favourite places to relax with a glass of wine. www.dunbarestates.co.nz