Being locked in for a few weeks means I don't get to go and discover and write about some of the brilliant local producers so I'm changing things a little; I have joined forces with top chef and good friend Kevin Hopgood to bring you a restaurant quality recipe you can make at home and I will make some wine recommendations to go with each recipe.
This week's recipe is for Oven Baked Meatballs and, depending on the meat you use, can be paired with a number of wine varieties. The key is to think about matching flavours, acidity in the wine that will counter the richness of the meat and the texture of the wine.
Kevin says "This is a very simple recipe and a family favourite that yields a very tasty, moist meatball result and never fails to please.
"There are heaps of variations you can try so you can personalise them to your own taste or to make using whatever mince meat you have on hand. For instance, try lamb and mint, beef on its own or add 100g of cheese to the mix. Try adding Asian spices for a different twist.
"You can even take a risk, have fun and get the kids to choose the flavour and help you make them, they will love getting their hands on the meatball mix.
"These are great with pasta, buttered noodles, mash or a simple green salad."
Oven Baked Meatballs with Smoky Tomato Sauce
Serves 6 (depending how hungry you are)
Meatball ingredients:
350g Minced Beef
350g Minced Pork
½     Red pepper finely chopped
1      Onion finely chopped
1      Garlic clove crushed
2      Tablespoons of chopped seasonal herbs
50g  Breadcrumbs
1      Egg beaten
Tsp  Smoked Paprika
Method for the meatballs:
Mix all ingredients well in a large bowl, add a good seasoning of salt and black pepper.
Take a tablespoon of the mixture, squeeze and roll into equal sized balls.
Roll in seasoned flour.
Brown the balls in a non-stick pan and place in a casserole dish with a tight fitting lid -set aside.
Ingredients for the sauce:
1 tbs Smoked paprika
1       Level teaspoon chilli flakes
1/2    Red pepper finally chopped
1      Garlic glove crushed
400g Tin of chopped tomatoes
100g Sour cream
Method for the sauce:
Make the sauce by gently frying the pepper, onion and garlic in olive oil
Add the spices and tomatoes,
Season and bring to a simmer whilst stirring.
Pour the sauce over the meatballs and fit lid.
Cook for 1.5hrs at 140 in a pre-heated oven – turn the meat balls half way through.
To serve removed lid and gently mix in the sour cream – grate parmesan cheese over the dish and serve.
"We love this recipe – the breadcrumbs are a top tip as they make for soft, melt-in-the-mouth meatballs."
Neil's wine matches
If you are using lamb then go for a Pinot Noir, this variety is a natural pairing with lamb. With beef meatballs try a heavier style red like a Hawke's Bay Syrah or Aussie Shiraz, the sweetness of the fruit in the wine will pair nicely with the richness of both the sauce and the meatballs.
If you go with chicken or pork meatballs then Chardonnay is the go-to wine but make sure it isn't too oaky, a medium to lighter style Chardonnay with some acid will be perfect.
Wine Pick
Neudorf Vineyards Tom's Block Pinot Noir 2017 RRP$33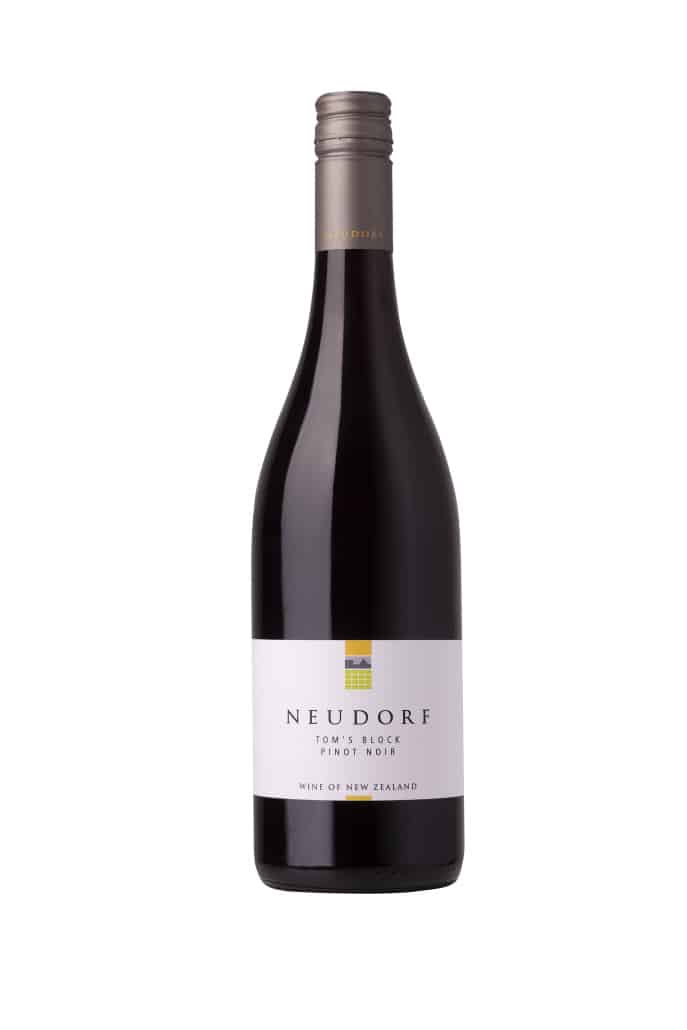 Made from fruit grown in Moutere Clay soils this wine label started out as the baby brother to the iconic Neudorf Moutere Pinot Noir but the Tom's Block has quietly developed its own following. This particular vintage has beautiful initial fruit flavours that last on the palate as long, mineral and savoury characters open up. This wine has been made without compromise in the winemaking process. Fermented with wild yeast, aged in oak barrels of which 22% were new French oak with the finished wine being unfined and unfiltered.
Perfect food wine to pair with meatballs.
Published in the Nelson Mail 07.04.20