We have a couple of fig trees at home and they produce a huge crop each year, we get so many figs we are able to keep our neighbours happy and give some to local restaurants. Fortunately the trees are different varieties so we get to choose between two quite different flavours when we eat them.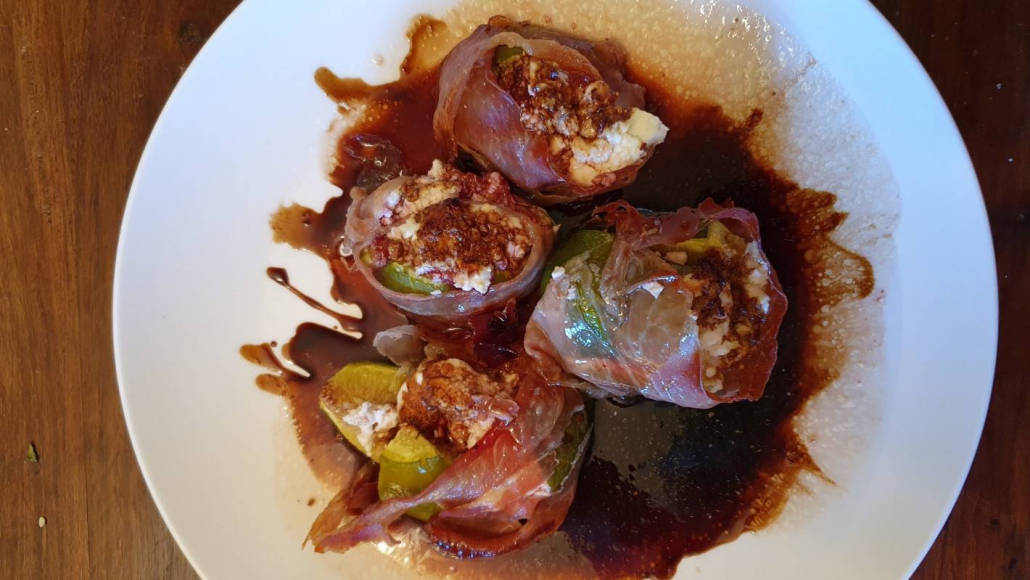 One of our favourite ways to use them is to cut the top stem off, cut a cross in the fig (about half way through), put some blue cheese in the cut top, wrap them in prosciutto, drizzle with vincotto and bake them for about 20 minutes. We drizzle the pan juices over the figs when we serve them with some crusty bread to soak up the juices.
However, we are always looking for new and interesting ways to cook with figs and Kevin Hopgood from Hopgood's & Co Restaurant & Bar sent me the recipe for his favourite mini fig tarts.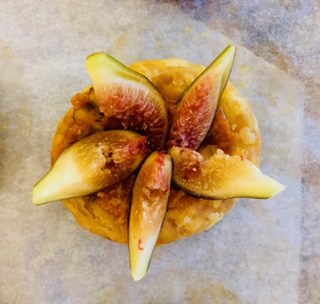 Fig and Goat's Cheese Tart , Lemon  honey dressing, crispy Prosciutto
"Figs are at their best now and in abundance. I came up with this recipe the other night after Neil gave me some figs. I found some Puff pastry in the freezer and half a jar of sun dried tomato pesto in the fridge and some Cranky Goat goat's cheese that needed eating. The honey dressing really works well and cut's the sharpness of the cheese and saltiness of the Prosciutto. I made about a dozen small tarts with this mix but you can make a smaller number of larger tarts if you want to.
Ingredients for the Tart
Puff pastry
Sun dried Tomato Pesto
Fig's
Goat's Cheese
1 Packet of Prosciutto
Dressing  (3 parts oil to 1 part acid)
6 Tbsp Extra Virgin Olive Oil (EV))
2 Tbsp Juice lemon
1 Tbsp Honey
Mix all together retain
Topping
Sun dried tomato pesto 4 Tbsp
Two Fig's crushed into the pesto with a folk
Method
Take a cutter of your choice and cut out circles of pastry.
Place on a tray prick all over with a folk and cook in a pre-heated oven 200c until golden brown. Place on cooling rack.
Take a tray lined with baking paper a place slices of Prosciuttio on the paper making sure they are all separated and flat, cover with another piece of baking paper and put a weight on top, a saucepan lid works really well or another tray.
Bake at 180/200c for about 10 minutes, keeping checking it burns easily, it will go really crisp.
Cut your Fig's into quarters or 8ths depending on their size.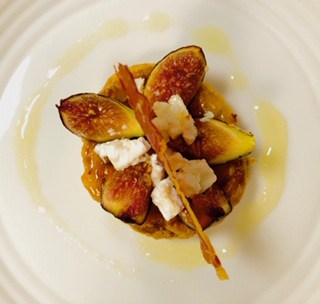 To assemble
Spread some fig pesto on to the pre-cooked tart pastry
Arrange the cut figs on the tart and crumble over some Goat's cheese
Heat for 5mins in your oven, allow to cool slightly place on a plate drizzle with dressing and place a shard of Prosciutto on top.
Great with a Rocket salad which could also include fig pieces.
Wine Pairing
I think a fruity, but off-dry Pinot Gris or a nice medium Riesling pair perfectly with sweet figs. Central Otago is well known as a producer of world class Pinot Noir but the region also delivers wonderful Rieslings, especially in the off-dry style. Mt Difficulty Wines single vineyard Rieslings are beautifully balanced and come in a range from sweet dessert wines through to a dry, fruity style. One of my favourites Rieslings from that region is made by Lamont Wines.
Produced from fruit grown on the barren slopes of the hills in Bendigo the 2017 Lamont Riesling ($27) is a stunningly well-balanced wine with lovely citrus lime flavours and ripe, juicy acidity and is the perfect foil to the rich sweetness of ripe figs.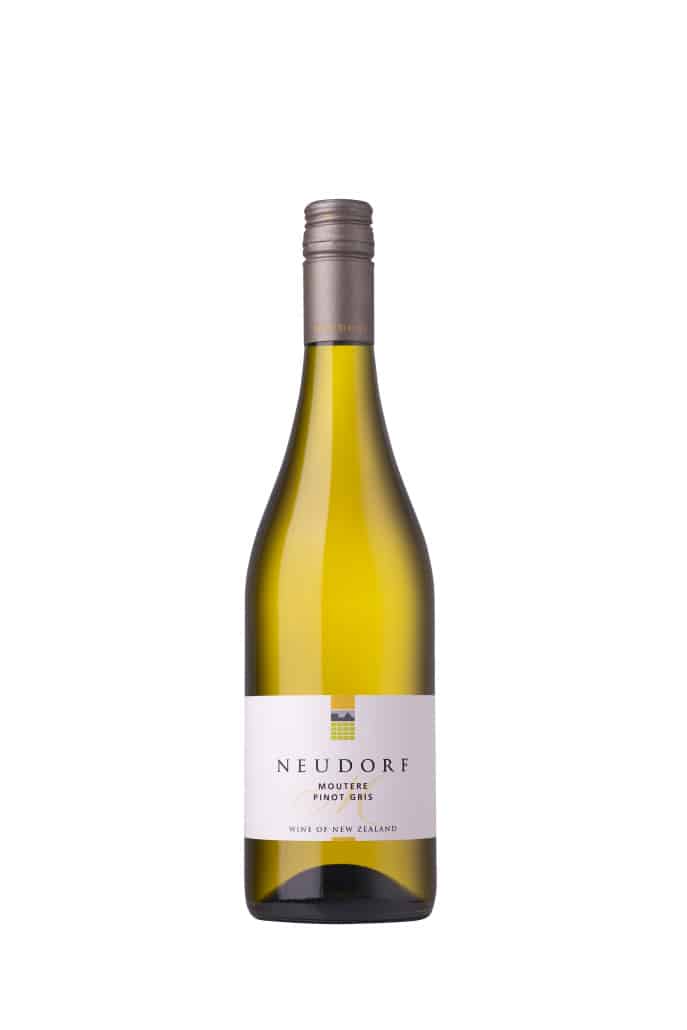 If you want a Nelson wine to enjoy with figs then hunt out a bottle of Neudorf Moutere Pinot Gris 2019 ($33). Packed with ripe pear flavours wrapped around beautifully ripe acidity this dry Pinot Gris balances with the ripe fig, Cranky Goat goat's cheese and prosciutto tart perfectly.