There's been plenty of change in the local wine scene over the winter months, from new winemakers to business sales we have seen it all in what is a relatively small region.
The business I want to focus on today is Kahurangi Estate Distribution Limited, when Greg and Amanda Day sold their vineyard and leased their cellar door at Upper Moutere they were also keen to sell their liquor distribution business, and I don't think even Greg and Amanda realised what was happening behind closed doors. Put simply their staff decided to buy the business with another shareholder.
How the deal came about is one of those stories that could only happen in a rural area. When Greg was at a function at the Upper Moutere pub he got talking with Dave Barrett the former co-owner of the Sprig & Fern brewery and bar group, as well as other businesses, and now co-owner of the Thorvald Cheese and Little River Cheese businesses.
The two met at the Moutere Inn in late November 2018 and Greg told Dave he had to buy the business, Dave said no, he had promised his wife Sue they wouldn't be getting involved in any more businesses for a while.
"I got to my car and Greg had left paperwork for me. I said to Sue we were too busy, Sue mentioned it to Lynn Mabon, the General Manager at Kahurangi Estate Limited and arranged to meet me to go over the figures for the business."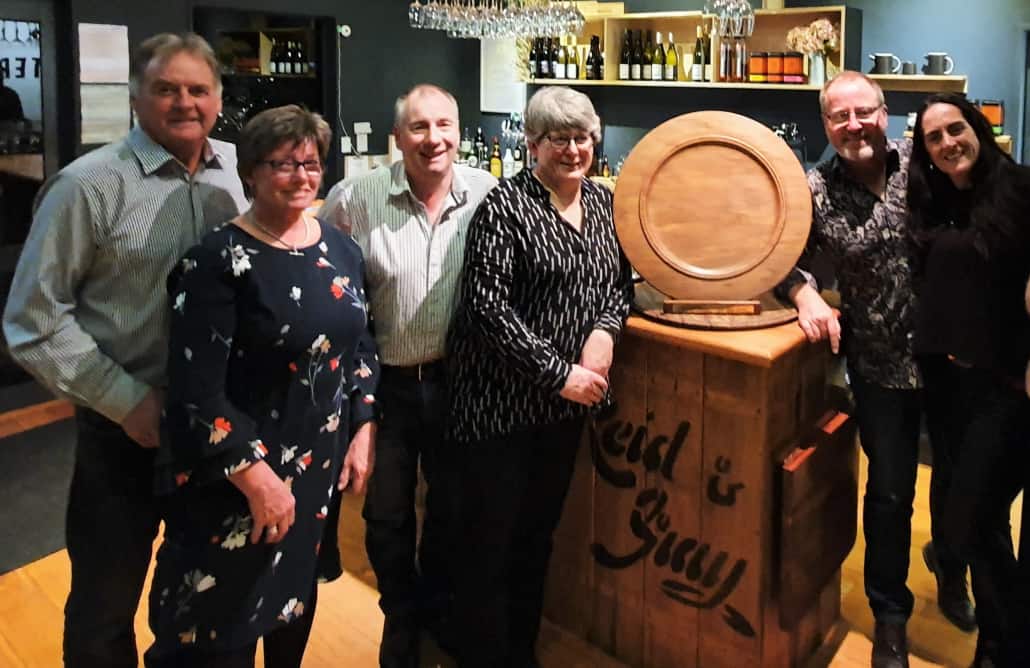 Sue worked in the office at Kahurangi but little did she know Lynn, Hadyn Ellis and their respective partners had considered making an offer for the business a few months earlier, Lynn told me "we almost made the offer because we know the business so well and know the potential it has but we also recognised we needed someone with marketing skills to be the face of the business.
"Hadyn managed the warehouse, bond store and logistics while I deal with all the paperwork, finances and the complexities of importing and exporting, wine but we aren't marketers and felt we needed the right skills as part of the business."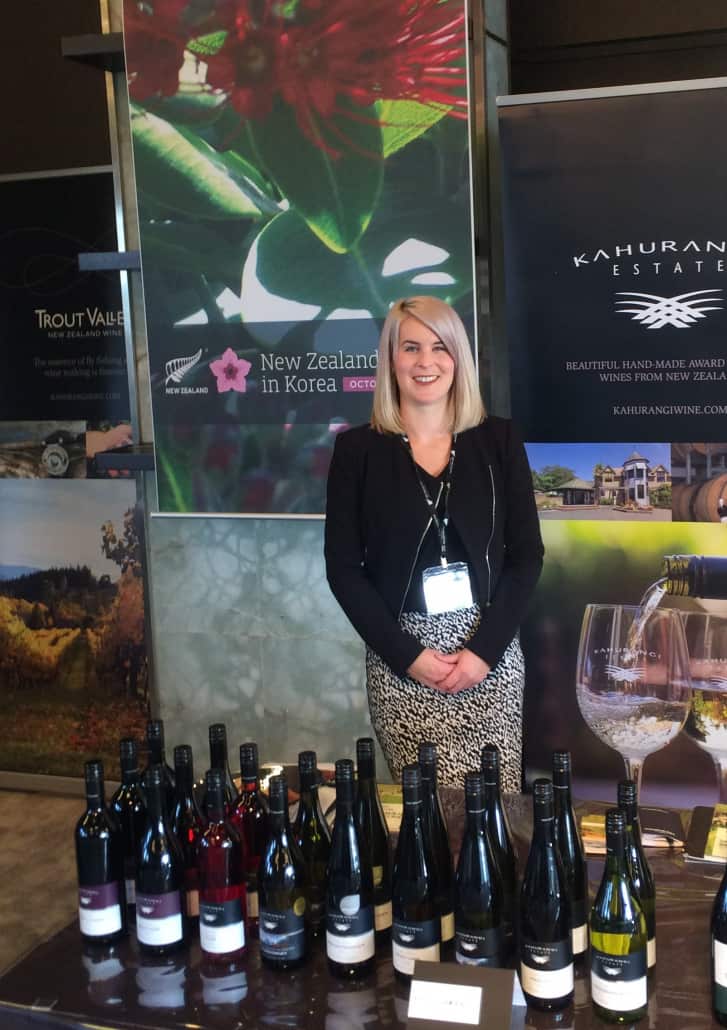 Greg and Amanda Day's daughter, Samantha Jones, has been running the sales and marketing in the key Auckland market for the business and she was keen to stay involved so with logistics, admin and sales sorted the management team just needed a marketing/branding person who could also be the face of the business.
When Lynn met Dave Barrett to go over the numbers she told Dave they had been seriously considering making an offer and maybe they could do something together.
Lynn says it all happened very quickly from there, "someone else was also looking at making an offer so the four couples got a deal together and bought the business in a two week period, "it was a bit crazy trying to carry on doing our jobs and putting a deal together at the same time" says Lynn.
Dave says "We absolutely floored Greg because he had no idea his senior management and their daughter would be interested."
So the shareholders in the newly formed Kahurangi Estate Distribution all bring specialist skills to the business and Lynn says "our partners are also incredibly important to the business, my husband Robert, Hadyn's wife Cathy Ellis and Sam's husband Simon Jones are in this with us. As a group we have known one another for many years and because Sue worked at Kahurangi we all knew her and Dave.
"The most important thing is we all respect the skills the others have and we know the business needs all of us, it's not just about any one person."
"The four of us have something individual to contribute, Hadyn in the bond store and warehouse, Sam in sales, me running the office and Dave guides the branding and marketing for the business. In a business like this you need a front man to give a consistent message to the market so that's Dave's role too."
It may seem a little unusual for someone with a background in beer, fruit and veg and cheese to invest in a wine distribution business but Dave Barret has plenty of experience in the wine industry, he has a diploma in viticulture and worked for Mission Estate in sales and marketing for a few years.
He says "Its early days while we're working through everything, we have a lot to learn and have some goals but it's still a new business, even though we all know how the old business operated we need to make it ours."
The Kahurangi Estate Distribution business is more than a virtual winery marketing someone else's wines, they own a number of wine brands including Kahurangi Estate and associated brands, Mount Arthur, Heaphy, The Cut, Tall Poppy and Trout Valley as well as working with ten growers from across the region who produce fruit for them giving them a range of varieties from different sub-regions in the wider Nelson region.
Dave told me he and their vineyard consultant work with the growers so they grow the fruit for the style of wines we need. "Even though we don't own the vineyards and winery we have a strong say in what growers are doing so we get the fruit we need for our market place, it's our wine, we buy the grapes and pay someone to make it to our specifications."
The business also has a big range of imported wines, some of which they import in bulk and bottle here, including wines from Spain, Italy and Australia.
"We are working on where we need to be in the market place with our wines so we're quietly reviewing where our wines sit in the market, we have wines at each price point, from entry level to premium and we want to use our resources to focus more on the mid to premium range of wines."
They have added some beautiful Provence rosés and other similar wines from the south of France that retail in mid $20 bracket, "we think it fits with responsible drinking, drink less but better rather than just drinking alcohol for a cheap buzz."
Dave says he thinks the Nelson wine region is a serious wine producing region but is often overlooked or not recognised for the quality of wines produced here and the owners of the new enterprise are keen to do their bit to put Nelson on the map as a serious wine growing region.