Last year a small group of people arranged a M?kete P? (Night Market) that was essentially a gathering place for small local wh?nau based businesses from across the region who wanted an opportunity to sell their products. People selling everything from artisan food producers to health products and even traditional carvings took part
Rebecca Mason told me that the idea for the market was driven by wh?nau businesses themselves, "we found we have many people making some wonderful products but they don't have a way to easily get their products to market and they thought the market would be a good way of getting their products in front of the public."
The first M?kete P? was held in Kirby Lane in December last year and was supported by government departments and Iwi who were involved in the Regional Intersectoral Forum (RIF) whose remit includes helping turn great ideas and products into sustainable businesses.
They realised there was a real need to support our M?ori businesses in the region and local Iwi said we needed a way to provide support. "An email was sent to a wide range of indigenous business owners asking if anyone thought it was a good idea and did they want to come together."
While it is very much driven by the wh?nau voice and businesses themselves it's over to them to decide the direction, M?kete P? is about the broader family, not just the businesses, as these businesses are often supporting the whole family.
The government-funded South Island Commissioning Agency for Te P?tahitanga has a role to support small wh?nau based businesses to get them off the ground. "They have helped a huge number of businesses and they are supporting us by helping with the market and other initiatives."
Rebecca told me that with the business owners driving the programme and events the programme stays relevant to them and, because the market was so successful, they have decided to make it a base to grow from.
"Twenty two businesses set up stalls and the very positive feedback has encouraged the organisers to make it a regular event, initially twice a year but, if it is as successful as a similar market held in Marlborough, it may be held more often.
"Businesses that came really enjoyed the market and were surprised at the popularity of their products and are keen to share their food and beverage products again." Even though there were people selling all sorts of products it was the number of really interesting food products at the night market that has captured my attention.
On Friday 13th December from 4pm to 8pm, M?kete P? will be held at the Maitai Promenade in Paru Para Road, alongside the Trafalgar Centre car parks and will include stalls selling a wide range of artisan products.
They will include a number of food stalls making delicious treats just for the market for you and me to try, many of these products are being made by people passionate about food but don't want to turn their passion into a business at this stage so this is the only place you will be able to try them this year.
Reni Wereta-Garguilo from Kiwi Kai will be there with her tasty seafood dishes as well as the new Atutahi Kawa Kawa lemon & Lime drink that she is currently working towards selling in bottles.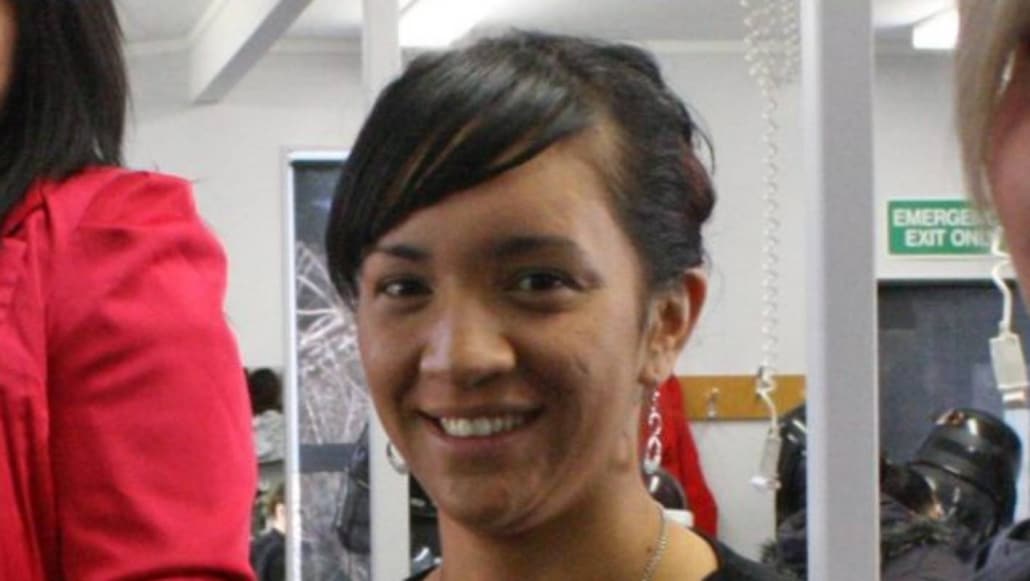 There's one stall holder who I think epitomises everything great about this Night Market initiative, Tania Meechang and her Off The Menu food cart will be serving food and coffee, but it is her story that resonates with me.
Tania lives in Blenheim and is travelling to Nelson with some others from the region to be at the Nelson Night Market, when I spoke with her last week I was taken with her drive and commitment to develop a business that will sustain her, her family and others in the community.
She referred to herself as "a baby in business" but she has a vision and the energy to bring it to fruition. Tania is a single mum and is committed to having a garden-to-plate menu "but I haven't been able to do that yet, it is pretty much in test mode, and I needed to earn some money so I set up a food cart selling coffee and I am adding different food products as I go.
"I can test them in the cart and add them to the permanent menu if people like them. At the moment it is usually stir fry with noodles made from zucchini and they are usually a take on Asian cuisine – honey soy, lemon grass, coconut and things like that."
Tania says she always tries to look at the bigger picture because in the hospitality sector you learn a lot of skills that are transferable into life. She started her first job at KFC when she was just 14 years old, "I started $8.75 per hour and picked up a lot of great habits.
She says she has some great employers and some not so good and that she went from young girl with potential into motherhood and then back into work "but it was  too hard to juggle things and I wanted to create my own business.
Her first goal was to provide a meal preparation service for families and those enthusiastic about health, "I started selling coffee to fill the gap and the food cart has grown into a dual purpose, by helping others I am consolidating my learnings which in turn helps me on my journey.
"I wanted to create a workshop around food preparation as well as making food to help others, it's not about selling to them, it's about empowering them, letting them know they can do it too, and that they can grow things in the garden and then make delicious food. It can be  quick and cheap if you know how."
She also has a couple of core values that I think everyone can learn from. "I encourage my children, and anyone else, to give it a go, don't listen to the negative stuff and if you put in the mahi (hard work) you get the rewards that are really worth it, you can do really great things.
"I love the cart life and when people come to me, I put the challenge down to myself to make sure they walk away with a smile on their face."
There are so many great things about this market that has been made possible by the two councils, local Iwi organisations and government funded agencies and I say you need to go down to the Maitai Promenade on the 13th December between 4pm and 8pm or to the second M?kete P? the group are holding on the 31st January 2020 at Washbourn Gardens in Richmond with assistance from Richmond Unlimited.
You will meet some wonderful people and will be able to enjoy delicious food and drinks while you browse the many other stalls.