In recent weeks I've been telling you about some of the delicious takeaway food we have been buying from local restaurants during Level 3 restrictions but now restrictions have relaxed a little and bars are allowed to open it's time to think about supporting local bar-style businesses that also make great food.
These local establishments are an important part of the heart of any community and in Stoke Squires Café and Bar fills that role beautifully. They are real supporters of local businesses, buy as much as they can from businesses in the Stoke area and stocking many local wines and beers from around New Zealand. I reckon that because they support local businesses the community should support them now that they have reopened.
I had a chat with co-owner Kim Hall who worked at Squires at various times over a ten-year period before she and her husband bought the business four years ago. "We want Squires to have a relaxed family feel, it's here to provide something for everyone in the community we live in.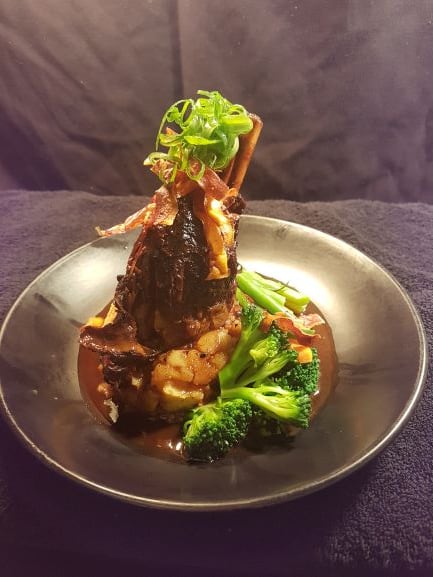 "We're not big budget and don't claim to be five star but we pride ourselves on serving great tasting food at a reasonable price; it's all about affordable family dining and being a place everyone is welcome. Because I have been here so long we have a great connection with locals and regulars who come from all around the region to eat here.
"My daughter, Bonnie, has worked here for about 12 years, so she knows the place and regular customers as well as I do, this business is all about the personal connection with every customer."
Squires is open from 8am Monday to Saturday and 9am on Sundays and closes at 5pm (Mondays) and 9pm every other day. While Sunday is pork roast day their menu is packed with delicious food and drinks that range between cabinet food and coffee to pizzas, classic blue cod fish and chips to tasty favourites like chowder, lamb's fry, lamb shank on kumara mash, pork belly on potato mash and market mushrooms with bacon on toasted ciabatta.
As the hospitality sector starts to rebuild itself it's important we all support local venues, especially those that are an important part of the heart of your local community, places close to where you live.
Recipe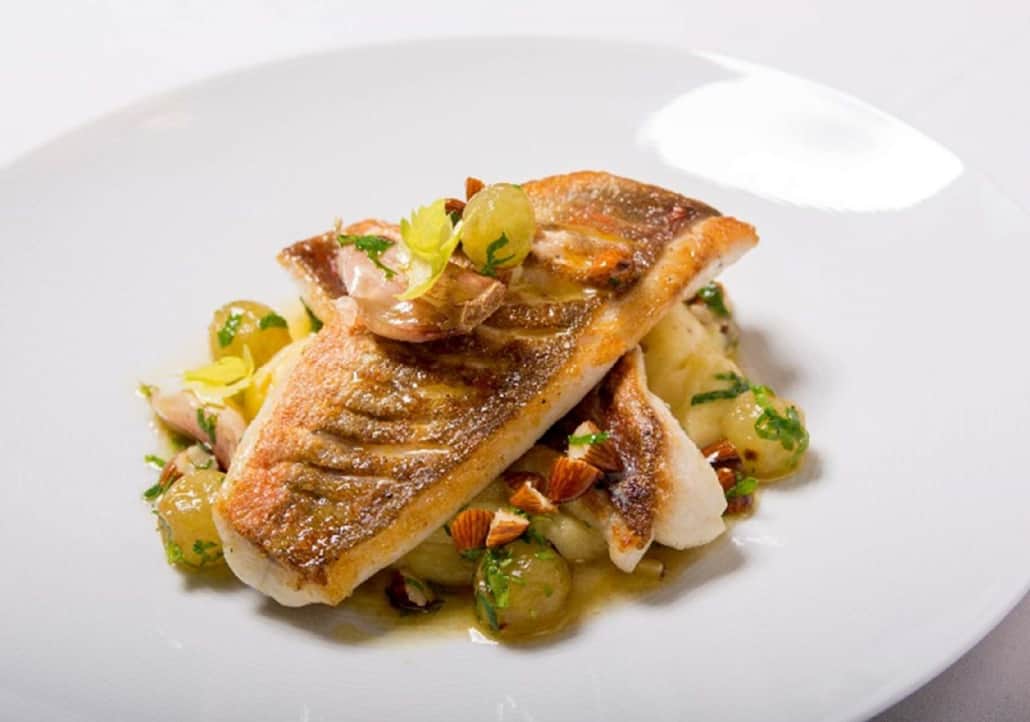 This week's recipe from Arron Ballantyne at Hopgood's is for Gurnard fillet, almonds, grapes & brown butter. Aaron says "it's a perfect dish for the home cook who wants to impress but is also really easy to prepare. You can buy some wonderful fresh seafood in Nelson and gurnard is readily available. While skin-on fillets let you get a crispy skin it isn't essential, just cook the fish a little less"
Gurnard fillet, almonds, grapes & brown butter
Serves 4
Ingredients
4 x 150g Gurnard fillets, skin on, pin bones removed
2 tbsp. olive oil
20g butter, diced
Juice of ½ a lemon
75g butter, diced
2 tbsp. white wine
2 tbsp. sherry vinegar
24 seedless grapes, peeled
¼ cup toasted almond, chopped
1 small bunch Italian parsley, chopped
Sea salt & pepper
Method
For the almond, grape and brown butter dressing, heat the 75g butter over a high heat. Cook until golden and nut brown in colour.
Remove from the heat, add the white wine and sherry vinegar to deglaze, add the grapes, almonds and parsley. Lightly season with salt and pepper and set aside to warm through.
Meanwhile cook the gurnard by heating the olive oil in a non-stick heavy based frying pan.
Lightly season the gurnard fillets with sea salt, then pan-fry skin side down, for 3-4 minutes or until the skin is crisp and golden.
Turn-over and cook for another 1-2 minutes. Add the 20g of butter and lemon juice then baste the fish with the pan juices. Remove from the heat.
To serve, place gurnard fillets onto the centre of warm serving plates. Spoon over the warm almond, grape and brown butter dressing and serve.
Serving suggestion – try this dish on a bed of mash potato with roast garlic cloves, a crisp green salad and aioli on the side.