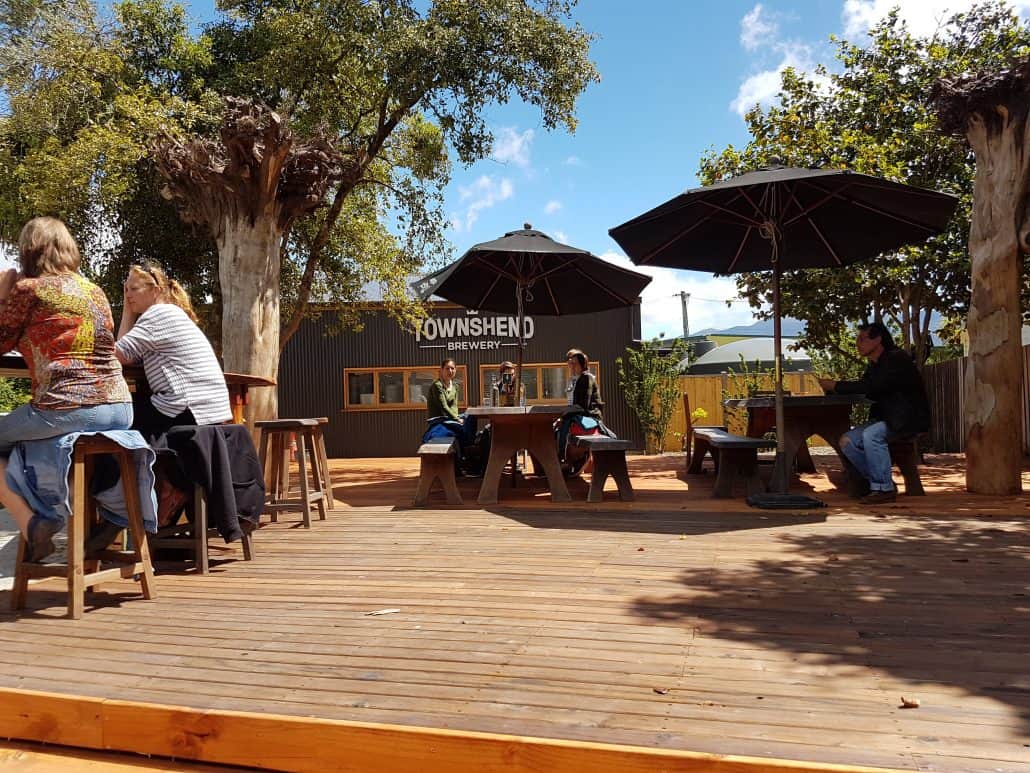 Last week I wrote about Martin Townshend and his new brewery next to T.O.A.D. Hall Store & Café and this week I took a few steps across the shiny new deck between the brewery and café so I could sit down and chat with Ange Morris over a coffee.
Ange has owned T.O.A.D. Hall with her husband Hamish Fletcher (not the legal beagle one) since 2007 and has turned it into a very popular destination.
As well as now having a brewery beside the café they are about to open the Tap Room, a place you can buy local wines and Townshend Brewery beers to take home with you.
Before we get further into the future of T.O.A.D. Hall let's look at the history and the name; The old hall that everything else is built around was the original school house in Motueka in the 1850's and has been moved four or five times in its life, "from being a school house we believe it became a Salvation Army hall before it was purchased by St Thomas's Church and then moved to this site where we understand it was originally going to be an art gallery" according to Ange.
"It was moved by market gardeners so it became a fruit & vegie stall instead with the name T.O.A.D Hall coming from The Old Anglican Diocesan Hall.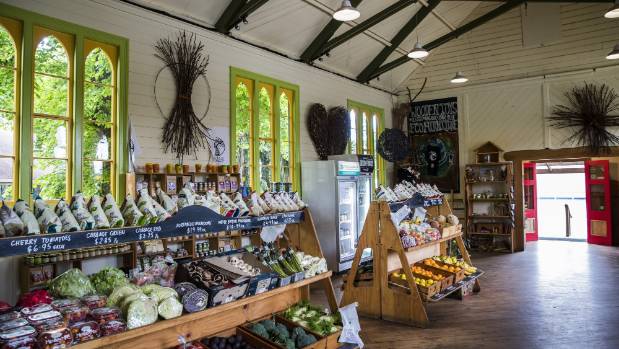 "When we bought the business we bought a fruit & vegie shop that sold ice creams and had a coffee machine no one knew how to use, we started selling coffee then that summer decided we should sell cakes to go with the coffee; parents bought ice cream for the kids while they had coffee and cake, that is where the café momentum started and it has just exploded since then."
So what background did the couple bring to T.O.A.D Hall that has enabled them to make it such a success, not hospitality as you might expect.
Ange and Hamish ran a woodworking business in Christchurch that made traditional style wooden toys and furniture for child care centres, they used to frequent T.O.A.D Hall with their four kids to buy ice creams when they were on holiday and on one visit the owner told them they were going to sell "and for some reason we thought it would be a good idea to buy it, if you ask the kids they will tell you it is the worst idea, we went from having a nice relaxed lifestyle to working every day in a new hospitality business."
The couple had established the wooden toy and furniture business from scratch, "I went to buy wooden toys and swings for my kids and couldn't find any so I went to polytech to learn woodworking, I ended up selling them to neighbours and the business naturally grew from there" allowing both Hamish & Ange to work full time in it whilst raising their young family.
They ran the woodworking business from 1997 until 2007 when they bought T.O.A.D Hall.
The previous business experience working with wood lead to them making all of the outdoor furniture at T.O.A.D Hall, "it is the classic kiwi attitude of we need this so let's make it, we went from kids furniture to big people's furniture for the café and you will still see the boys tinkering away in the workshop out the back of T.O.A.D. Hall."
It also meant the couple could work with other local businesses, "we have some land out the back so an arborist drops off logs, they season in the sun and then we have them milled and he gets half of the wood, we make furniture and other stuff with our share."
The business has grown to the stage where Ang says they used to do everything themselves but now occasionally need to bring in specialists for different projects because they just don't have time.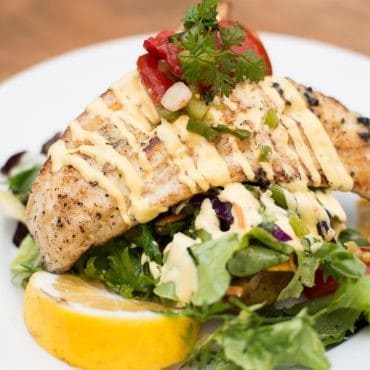 She say running the business "is like conducting an orchestra, we went from one part time employee when we purchased the business ten years ago to about 55 full time last summer and probably 60 this summer.
For centuries the space that is now T.O.A.D Hall has also had a public function as a meeting place for the community to get together, "I understand the current site was a meeting place when the waka's used to come in and goods were traded and now we have lots of people who use the café as a meeting place, from mums and kids to business people looking for some space out of the office."
From the original hall Ange & Hamish have extended the courtyard, paved it, added a deck area and now a brewery, "Martin has built his new brewery and we love having him there, he is doing his thing we are doing our thing and we have a nice sunny courtyard between the businesses."
But even as the business has grown over the years Ange recognises that a big part of the richness of what they have to offer is the crew, "some of our staff worked part time when they were at school and now work fulltime, they are making hospitality a career not just something to do. They are really passionate about the place and what we do, some have been working here for most of the time we have owned it.
"They are as much a part of the business and vision as we are, some now have families of their own, many local kids from within the Motueka community have worked here throughout the years gaining confidence & skills to take with them as they go out into the working world.
Ange told me everything that the crew at TOAD Hall does has to be in keeping with the vision she and Hamish have – that they are supporting their people, their community & their planet in a sustainable way.
T.O.A.D Hall is still evolving and growing, adding to the richness of the visitor experience in this wonderful region as well as being an important part of the community in Motueka.