It isn't often I come across business owners as excited and positive about their business as Pat and Phillipa Ashton at The Pantry Door in Stoke, opposite the new Greenmeadows centre.
The first impression I got when I walked in was of a business buzzing with positivity and when I sat down to chat with Pat and Phillipa it didn't take long to realise these people are absolutely passionate about food and people; everyone is treated like a friend when they shop at The Pantry Door.
The couple have only owned the business for a year but the signage says it was established in 1975 so that was my obvious first question, what is that all about?
Pat laughed and said, "it started in 1975 with a blind date outside the Stoke fire station and after bringing up eight children on a small farm in Motupiko we found ourselves living back in Stoke, some of the kids suggested we include 1975 in our brand, a fun idea that connects the circles and seasons in life."
As I said, this couple love food and people and they are passionate about bringing to the store an atmosphere that reflects the feeling of a farmhouse kitchen with a woodstove burning and a big table at the centre, the hub of the home, where food is prepared and cooked using what you had in your hands, stories are told, meals are eaten and life is lived to the full.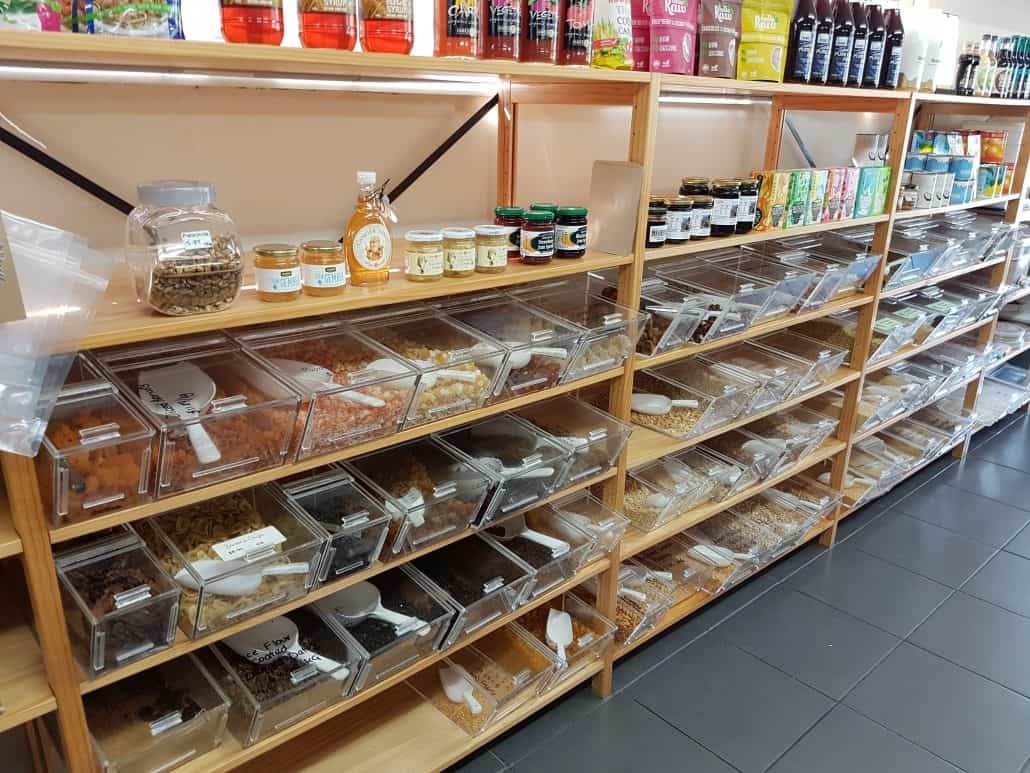 The Pantry Door stocks a growing range of local and imported artisan products with an emphasis on refilling and package free shopping, in line with the current, yet old style trend in food shopping.
Many customers bring their own pantry containers in to fill directly from the store and they have a three-tiered price structure for customers who like to buy in bulk.
Their rural background, along with bringing up a family in the country, provided a lifestyle of hands on learning the art of living a life that fully embraced cooking and preparing food from scratch, milking a cow, making butter, raising and butchering their own meat, preserving and freezing hundreds of jars of produce and growing many of their own vegetables and fruits.
Owning a retail business is new to Pat and Phillipa who have spent the past 12 months developing, building and creating a store that has many facets and they have been encouraged by the support of locals who often say that Stoke needs this kind of store.
Pat says, "the way we have gone about opening the store is quite unusual, rather than closing the doors when we took over, fully refurbishing it and opening a fully functional, bright sparkling branded store, it is evolving as we go.
"The journey is not finished, locals like it, they see regular changes and feel like they are part of our journey.
"Even when it comes to decoration we have had local input, a lady bought in large jars of preserves with a real story behind them, she asked us if we would like to look after them for her, so they have become part of the store, the same with a set of old grocery scales that someone had tucked away.
"People are getting involved with what is happening, it's part of building a community and a sense of wellbeing for everyone, we love it."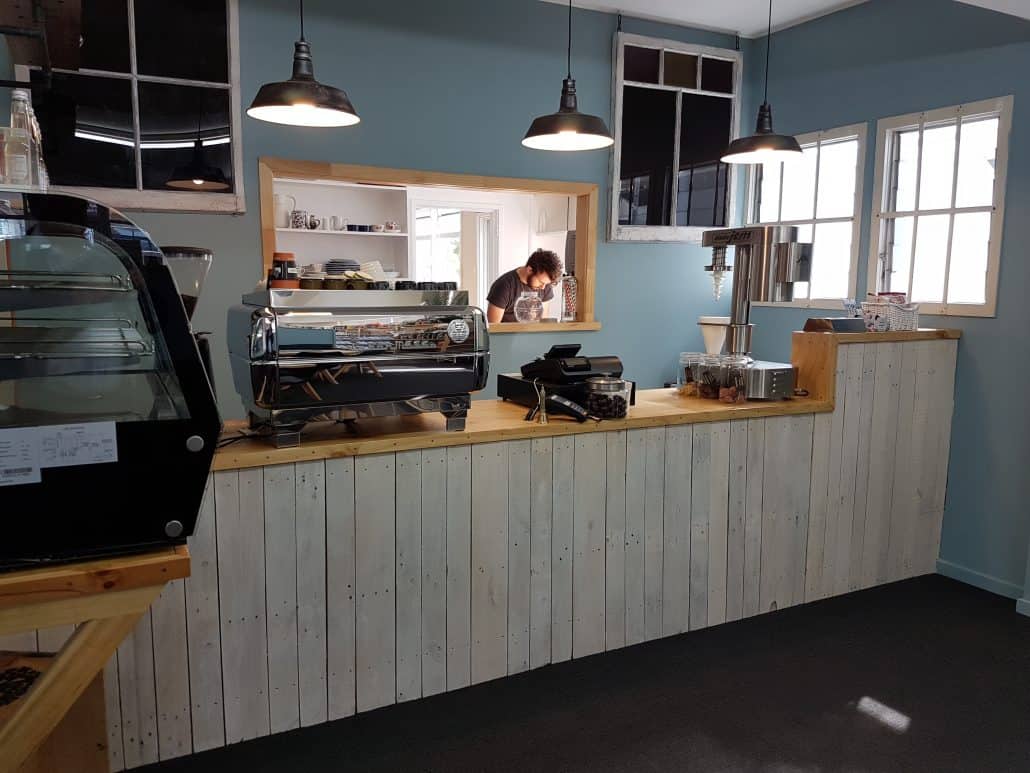 What is going to be the café, which has its main entrance off Strawbridge Square Carpark, is evolving, "currently we have coffee and real fruit ice cream."
In keeping with using quality products sourced as locally as possible The Pantry Door uses organic, fair trade and locally roasted Kush Coffee and Wangapeka Family Dairy farm milk.
"One of our daughters, Mandy is a chef and nutritionist (find her on Facebook at Conscious Nutrition and Health), she is developing recipes and working on nutritional info around the food that will be served in the café" says Phillipa
Like other areas in the store the café will not always fit the conventions of pre-conceived café models, "our kids have sometimes told us, 'Dad and Mum, you've never done anything conventionally so why start now'."
With the help of some friends, Pat engineered a milk dispensing system for instore purchasing of Wangapeka milk, where people bring their own containers in to refill with beautiful, creamy, A2, lightly pasteurised milk, fresh from the farm.
They have recently added Wangapeka Kefir to the range of bulk food available for refilling along with Tasman Bay cold pressed, extra virgin Olive oil, Canterbury grown non-GE cold-pressed rapeseed oil, organic coconut oils, tahini, almond butter and molasses while Eco Store products are soon to be added to the bulk refillery list.
"Integrity around the source of products is especially important to us and our customers" says Phillipa, "people today are informed, and for good reason many have concerns about where and how some of their food is processed.
"Buying food involves a lot of trust in a competitive world, and we acknowledge that, and choose to be transparent.
"Internet and conglomerate trading has difficulty building that level of personal relationship with its customers, providing us an opportunity and point of difference in the marketplace.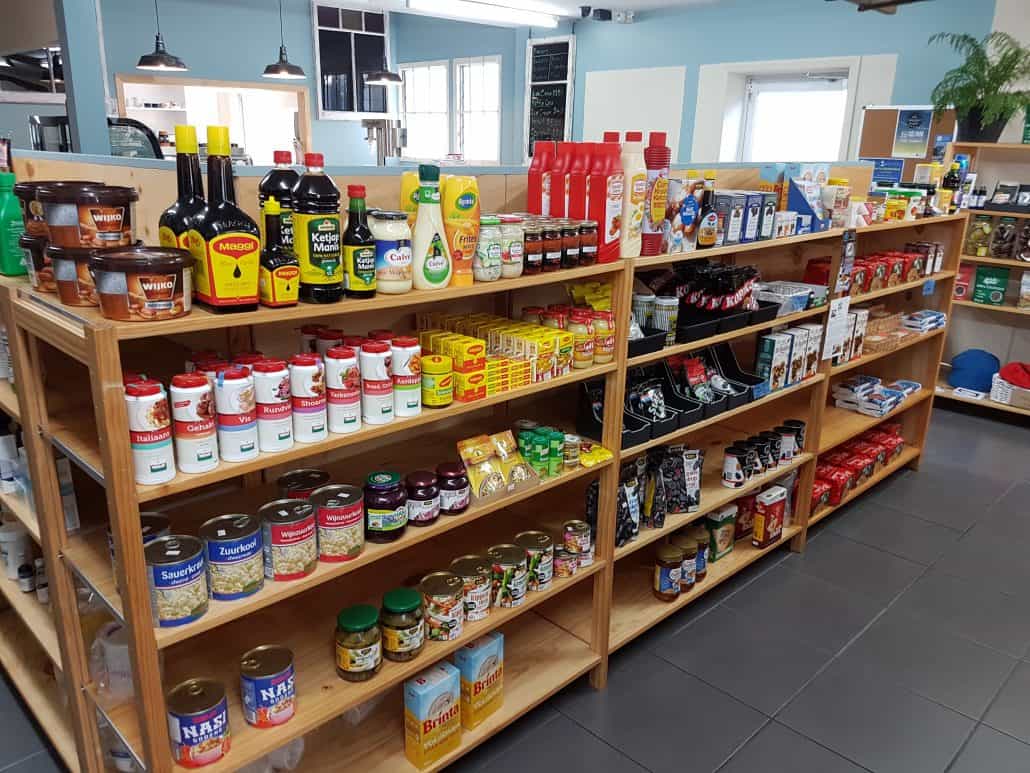 "We work with the refugee community and people from Red Cross who are resettling refugees in the area, we are sourcing products from their home countries, these products offer the sense of home and comfort as they get established in a new and foreign country."
"The connection between nutritional health and mental wellbeing is another aspect of what we are all about here, hence the expanding range of international products to cater for the Dutch and other nationalities living in the local Stoke area."
"Nutritional health and mental wellbeing are the foundational vision of The Pantry Door, in recent times we have introduced instore workshops, bringing qualified people from a variety of sources to help with education in this area and we will be increasing our range of natural health products and education."
Pat and Phillipa say "life is like a pie, when you eat a slice you no longer have a whole pie, nutrition and health are like a pie made up of pieces, all inter-connected and all essential to wellness.
"For us it's about listening to our customers and providing a shopping experience that goes further than just purchasing another product" says Pat, and I think many other businesses could take a leaf out of this book.
So how would I describe this little gem in Stoke? This is a store with a real community feel that reminds me of the corner store in the days before supermarkets, days when the local corner store was an essential part of the community.
And my hint is to try one of their ice creams made with a shot of frozen coffee.