It was great to be able to order click-and-collect or contactless delivery food when we were under level 3 conditions and I hope you supported your local restaurants and takeaway businesses, they worked hard to ensure we were able to enjoy their food in a safe manner.
It was also a great time to continue honing those cooking skills at home but now we have eased into level 2 restrictions we need to remember how much we actually enjoyed spending time in the kitchen.
To help motivate you Ben Smith from Street Food on Washington has given me a recipe for Jalapeno and Corn Croquettes with Ranch Dressing to share with you.  
He says while the recipe has a few steps they really are easy and is a dish that's easy to make with the kids.
Ben and his wife Bridgette own Street Food on Washington and all four of their children work in the business at various times so they totally understand the benefit of cooking with the kids, Ben says "they learn a range of life skills as well as a bit about cooking, they learn they need to be self-sufficient in life and the benefit of good food. And if they help to make the food they tend to enjoy eating it more too."
"These croquettes are really versatile, you can add as much jalapeno as you like, maybe split the batch into two and add more for the adults and less for the kids. It also doesn't matter if the shape isn't perfect, especially when the kids make them. They can even make their own shapes so they know which croquettes are theirs.
"They're perfect as an entree with a small side salad, to serve with fresh pan fried fish or you can even add them to a homemade burger as part of the filling" says Ben.
If the kids are helping there's only one rule – frying them in the hot oil is an adult's only job, the last thing anyone needs is kids with hot oil burns.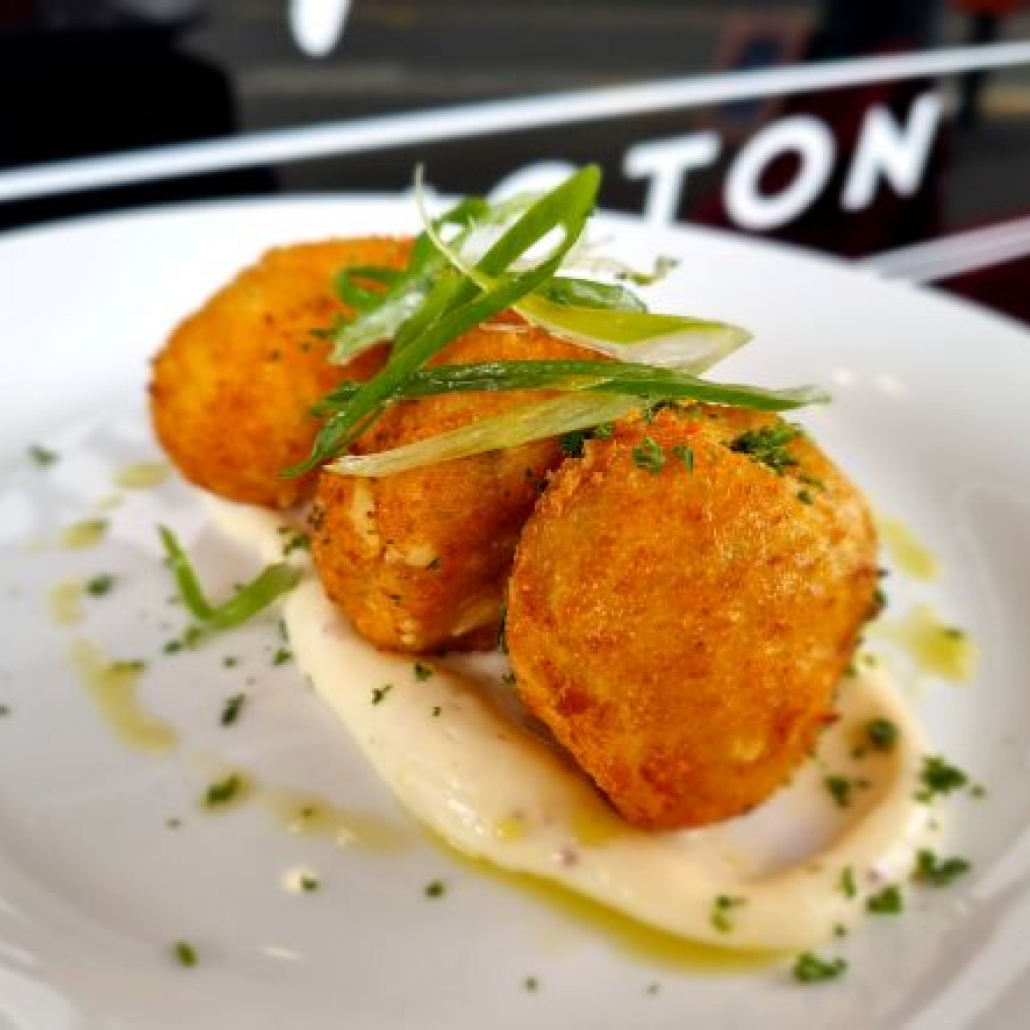 JALAPENO AND CORN CROQUETTES WITH RANCH DRESSSING
Ingredients.
Croquettes
125 g Flour
125g Butter
600ml Milk
150g Creamed Corn
150g Jalapeno
100g Grated cheese
1 tsp Salt
1 tsp Pepper
1 tsp Paprika (either hot or smoked to suit your taste)
Crumb
150g Flour
150g Breadcrumbs
2 eggs
50 ml milk
Ranch dressing
200 ml plain Yoghurt
200ml Mayonnaise
1 stick celery finely chopped
1 lemon zested and juiced
2 cloves of Garlic crushed or finely chopped
20 ml White wine vinegar
Salt & pepper to taste
Parsley chopped (small handful)
Method
Ranch Dressing
Blend yoghurt Mayonnaise garlic and celery remove from blender into small bowl
Add lemon juice and zest
Add White wine vinegar
Add salt & pepper to taste
Add parsley
Whisk to combine
Croquette mix
Melt butter in medium sauce pan
Add flour over low heat and stir to make a rue
Add milk 50 ml at a time and whisk after each addition until sauce is smooth
Leave on low heat for 5 min stir occasionally
Remove from heat
Chop the jalapeno and add to sauce
Add creamed corn, cheese, salt, pepper and paprika
Stir to combine
Line a small tray with baking paper and pour mix into tray approx 2 inch deep
Place in fridge to cool for at least 4 hours
Assembly and cooking
Prepare egg wash by whisking eggs and milk together In large bowl
Place flour and breadcrumbs in two more separate bowls
Remove croquette tray from the fridge and tip out onto a chopping board
Cut set mix into 5cm squares
Dusk each square with flour
Place each square into egg wash
Drain of excess eggs and coat in Breadcrumbs
Return croquettes to the fridge
For min half hour
Cooking
Heat some oil in medium sauce pan or suitable deep fryer
When oil is hot carefully place each croquette into the oil for 1 to 2 min and turn over half way through
Remove from oil and drain on paper towels
Season with salt and serve with ranch dressing