If you follow this website, especially the wine tasting notes, you will see I regularly write about aged wines, many of them wines from our cellar.
Taking a little care by cellaring wines correctly is hugely rewarding when it comes time to open them, and you don't need to spend silly amounts of money to reap these rewards.
Some of the greatest rewards and surprises come from aromatic style wines, especially Riesling and Gewurztraminer, while heavier style red wines mature gracefully. Many aromatic wines have enough natural acidity to ensure the wine retains some freshness while the flavours develop complexity.
Surprisingly for many people Sauvignon Blanc can also age majestically and as I said you can by these wines at very reasonable prices; the real challenge is keeping your hands off them for a few years. For me it is quite simple, we have been quietly collecting wines for about 30 years, in the early days we just put one or two bottles from the end of a case of wine in a dark corner and just left them alone.
The main purpose of doing this was to learn about how different wines aged and we have had our fair share of failures, or learning experiences because we learned some wine just don't cellar well for long periods. We have however also been astounded at just how well wines we didn't have high hopes for or weren't particularly impressed by actually turned into delightful wines when we tried them again years later, our only regret being we didn't have more.
It goes without saying that as the years have gone by we have developed a real sense of what is required in a wine for it to age nicely, to the point the wine will be better in a few years time or we are confident will develop into a really interesting wine with characters quite different to when we tucked them away in the cellar.
This weekend we opened a couple of wines that aged in quite different ways, Kahurangi Estate Mt Arthur Reserve Nelson Riesliing 2010 and from Port Phillip Estate on the Mornington Peninsula, Victoria, Australia a bottle of Kooyong Single Vineyard 'Haven' Pinot Noir 2008.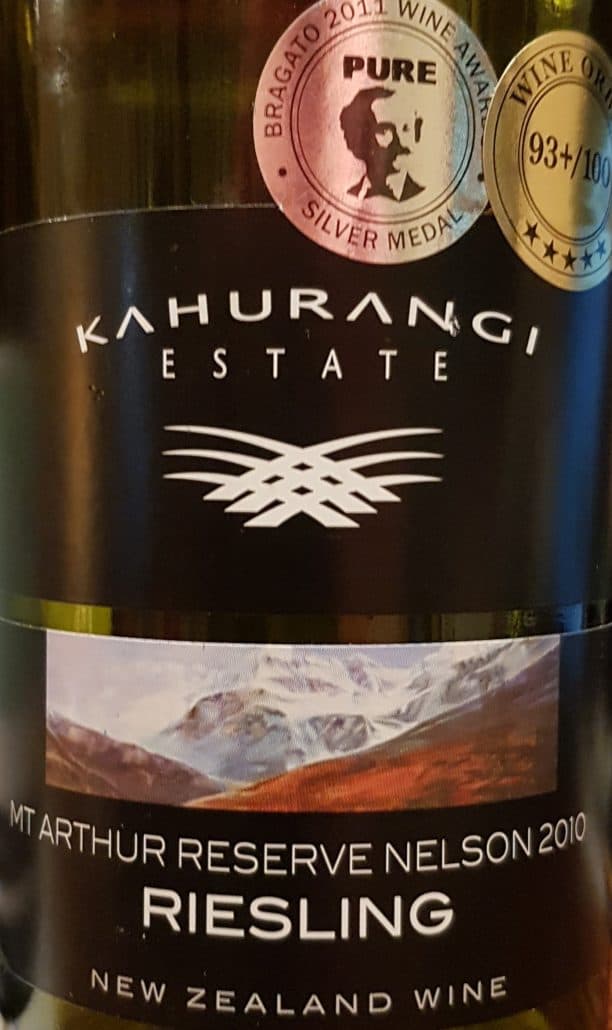 The Kahurangi Riesling was medium in style, with a little residual sugar but also with fantastic acidity, and it is the acidity that is the key to keeping the wine fresh while the flavours develop. The wine was also made from the South Island's oldest Riesling vines so characters in the fruit were complex when it was made, it was also sealed with a screwcap which slows the aging process significantly compared to wines sealed with a cork.
Today, almost seven years after it was made the wine is just starting to express age characters with beautiful mandarin citrus characters developing in intensity, the low pH acidity backbone still delivers a juicy finish with a wonderful talcum-powdery background note to the luscious texture.
The wine was a silver medal wine at the Bragato Wine Awards 2011 and would have cost something like $20 when we bought it. We have one more bottle and I will be keeping it for another ten years before we open it, expecting it to further develop richness in the textures and flavours while the acidity keeps it reasonably fresh.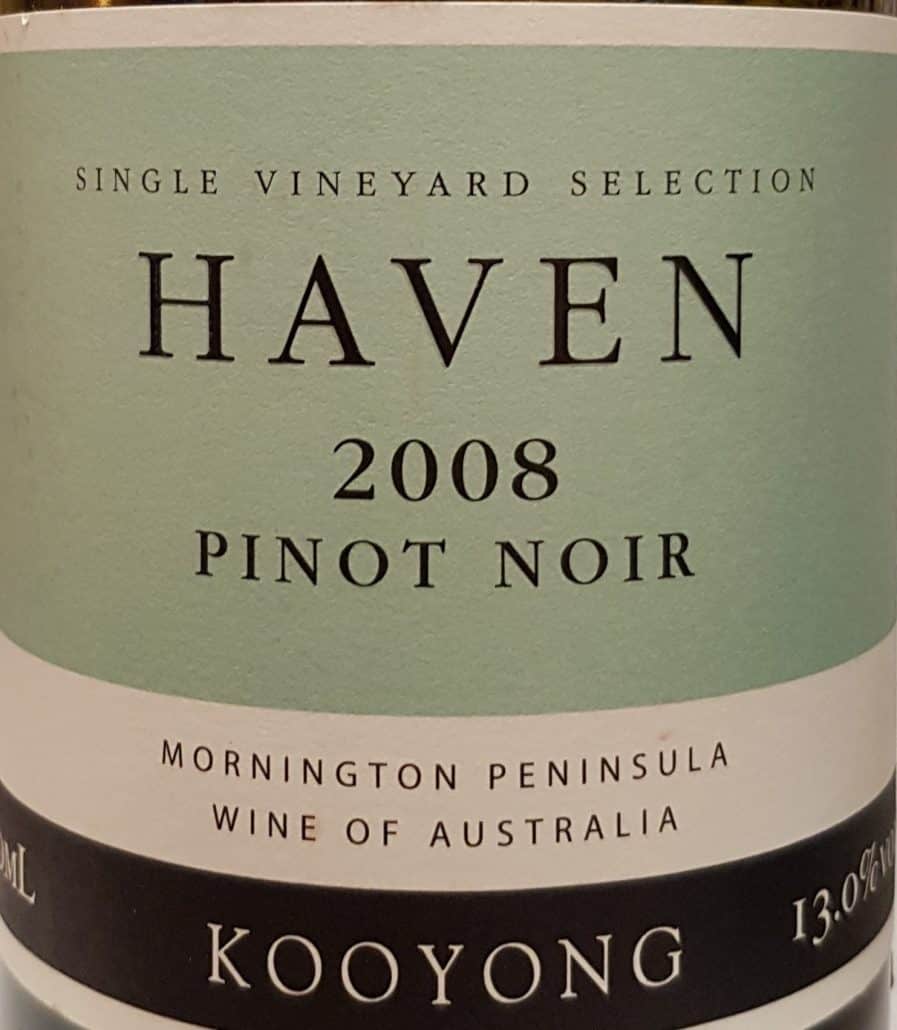 The 2008 Kooyong Haven Pinot Noir was a completely different result, in a good way. The ripe fruit characters of the young wine has softened allowing the savoury forest floor and Christmas-cake-like spice characters to shine while still retaining some richness from the natural fruits. Lovely soft liquorice notes and powdery tannins rounded out the taste experience beautifully. The current release of this wine retails for around A$75 and we paid around $60 for this in 2010.
Having a small selection of aged wines to select from is one of the real delights of being enjoying wine.