Daylight saving starts on the 27th September so that means in just over a week we are going to be spending more time outside and for us that means more time cooking on the bbq.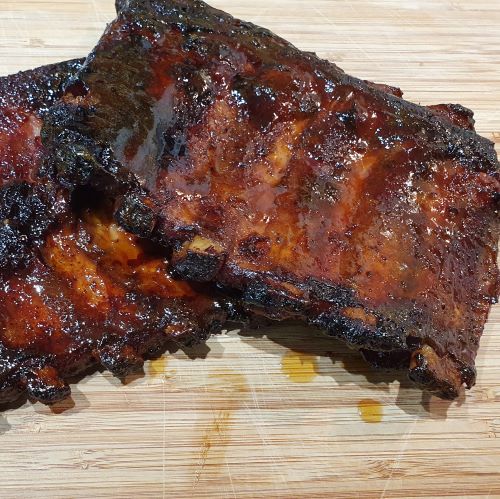 This week's recipe is our favourite way to cook St Louis Babyback Pork Ribs, these are a long rack of small ribs that we buy from Raeward Fresh. To make it easier to fit on the bbq we cut the long rack into two. For the sauce we just make enough to use fresh.
Serves two to four people depending on whether or not you serve side dishes with it.
Barbeque, smoked St Louis Pork Ribs
Ingredients
1 pack St Louis Pork Ribs
The dry rub lasts a long time when stored in a jar so we make a decent amount and use it as we need it. Just double or triple the recipe if you want to save some time next time.
Dry Rub
1/4 cup brown sugar
2 teaspoons Kosher salt
2 teaspoons black pepper
2 teaspoons smoked paprika
1 teaspoon garlic powder
1 teaspoon ground mustard
1/2 teaspoon cinnamon
1/2 teaspoon celery salt
1/4 teaspoon cayenne pepper
Mix all ingredients in a bowl. Use a fork to crush any clumps of sugar or seasonings. Store in an airtight container for up to a month.
Method
Rub the dry mix into the ribs the day before, put them on a plate, cover  and leave in the fridge overnight.
Fire up your favourite bbq, preferably with some wet wood chips (manuka, cherry wood etc)
Place the ribs in a foil tray and cook at about 120 C for three hours.
Turn every hour and for the last hour baste the ribs several times with one of the many specialist meat sauces you will find in most good food stores.
Cut into single ribs and serve with your favourite side dish.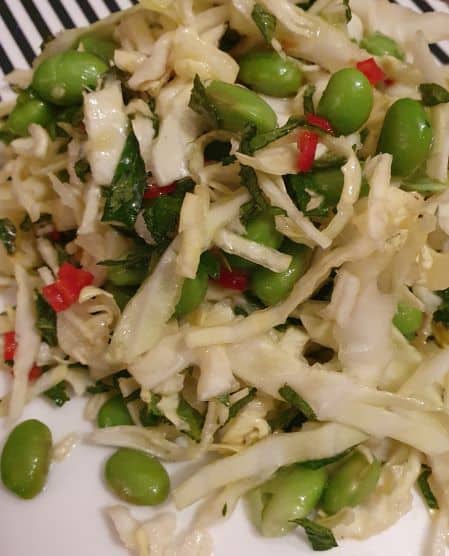 We love these with an Italian coleslaw
Ingredients
100 gm peas, podded (we prefer edamame beans lightly blanched)
400 gm cabbage, shredded
150 gm small radishes, thinly sliced
1 cup each (loosely packed) mint and flat-leaf parsley, torn
1 long red chilli, seeds removed, finely chopped
80 gm parmesan, finely grated
100 ml extra virgin olive oil
50 ml lemon juice
Method
Blanch peas (edamame beans) until bright green (1-2 minutes), drain and refresh, drain again and reserve.

For lemon dressing, whisk ingredients in a bowl, season to taste and set aside.

Combine peas, cabbage, radish, herbs, chilli and half the parmesan in a large bowl and toss to combine. Add lemon dressing, season to taste and mix until cabbage begins to wilt (1-2 minutes). Adjust seasoning and serve salad scattered with remaining parmesan.