Covid-19 restrictions have impacted the entire country, no single person or business has been unaffected during the last few months, but one industry did get some very favourable help from Mother Nature – the wine grape harvest was almost perfect in 2020 and is certainly a ray of sunshine during these difficult times.
The ripening season and harvest period couldn't have been better, the rains stayed away which meant the fruit could be left on vines to develop exceptional flavours and then harvested over a longer timeframe rather than in a few short weeks.
Of course, that doesn't mean winemakers have had it easy, there have been strict operating conditions to adhere to, far fewer staff than would be ideal which meant very long days and nights for small winery teams and then those wines now need to be sold in a world market that is significantly different than just a few months ago.
For a small wine-producing region like Nelson where almost every winery is family owned the quality of wines produced here has to be top shelf to get noticed so the quality of this vintage is vital to the recovery of the industry.
Air New Zealand has been a huge supporter of New Zealand wines for many years and is a patron of Fine Wines of New Zealand, a programme that has been in place since 2016 to showcase the finest wines produced in New Zealand.
The annual list is selected by seven of New Zealand's top independent wine experts including Masters of Wine Alastair Maling, Michael Brajkovich, Sam Harrop, Simon Nash, Emma Jenkins and Steve Smith along with Master Sommelier Cameron Douglas.
"Now into its fifth release, the Fine Wines of New Zealand programme continues to put a focus on the depth and breadth of diversity across our wine regions and varieties" says Fine Wines of New Zealand Chair Alastair Maling MW.
To be eligible for inclusion in the annual list the Fine Wines of New Zealand website says wines must be "world-class quality and consistency – a high barrier to inclusion consisting of wine quality, wine pedigree and longevity. A wine that can truly stand the test of time as a world-class example of New Zealand's finest wine."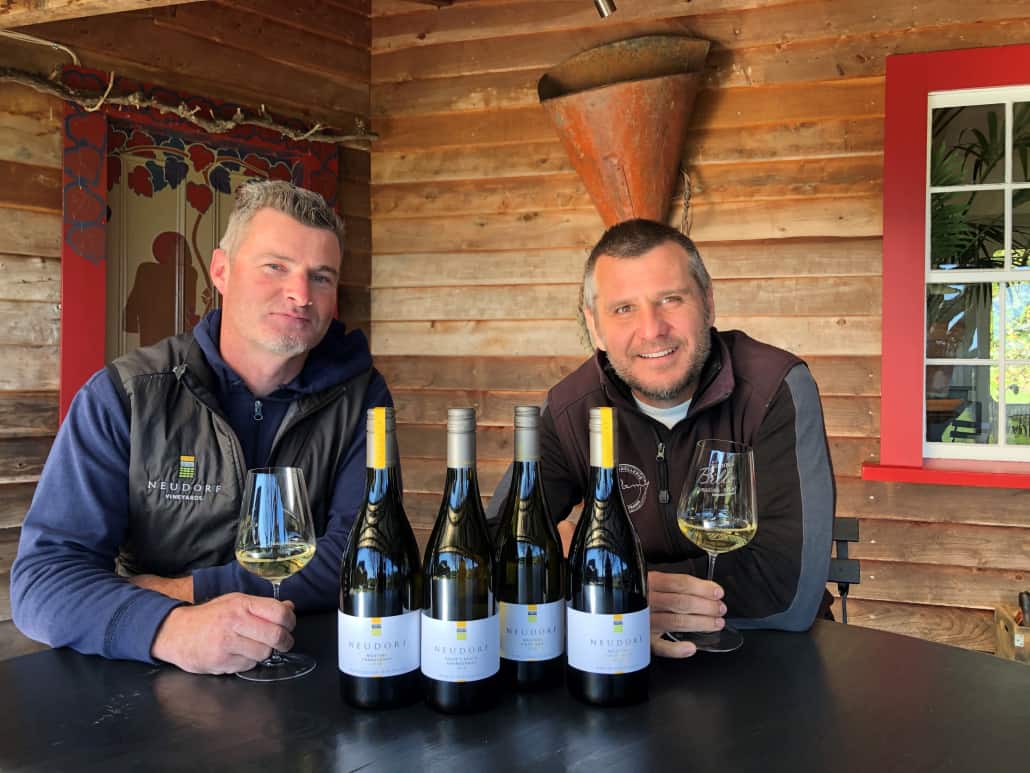 This year's list had a total of 95 wines and wines from the Nelson region are included in the list. Leading the way is Neudorf Vineyards with four wines, Seifried Estate have their Seifried Winemakers Collection Sweet Agnes 2019 while Nelson based Tohu wines have two wines on the list.
Rosie Finn told me "We're thrilled to have four wines listed on The Fine Wines of New Zealand list. This list is compiled by six Masters of Wine and a Master Sommelier so as winemakers we are thrilled to be included on this list along with many of our mates. Neudorf has always been about making wines of integrity and place. We're fortunate to be growing wine on the Moutere clays and to have Todd Stevens and Stefan Brockley at the helm of our wines. To have one wine acknowledged on a national stage is an achievement, to have four is fabulous and a real credit to the team."
So while we wait to taste the treats from a stunning 2020 vintage let's celebrate the many successes Nelson wines have had in the last 12 months at various wine shows at home and abroad by buying local wines at every opportunity you have to put a bottle in your shopping trolley.
Recipe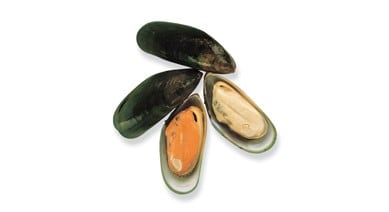 This week's recipe from Hopgood's & Co Restaurant & Bar is for Mussel pikelets, corn, chilli & avocado.
Kevin Hopgood says mussels are a readily available and affordable seafood product that you can use in many ways. "You can use pre-cooked or fresh mussels that you will need to cook first, you can even use smoked or chilli flavoured mussels for a flavour twist. These pikelets are also great to make with the kids for a tasty Sunday night dinner."
Serves 4
Ingredients
500g freshly cooked mussel meat
½ cup fresh cooked corn kernels
1 spring onion, chopped
¼ cup, coriander, roughly chopped
¼ cup, flat leaf parsley, roughly chopped
½ red chilli, finely chopped
1 lime, juice & zest
3 eggs, separated
1 cup self-rising flour
Very small pinch of ground cumin
100ml buttermilk or milk
Sea salt & pepper
Canola oil for cooking
Extra lime wedges, extra virgin olive oil and fresh coriander leaves for serving
Method
Roughly chopped half the mussel meat, then place into a bowl. Add the remaining meat into a food processor and pulse until finely chopped.
Add to the bowl, along with the cooked corn, spring onion, herbs, chilli, lime juice and zest. Season with salt and pepper.
In a separate bowl whisk the egg yolks with the buttermilk until light and fluffy, then add the flour.
Whisk to form a smooth batter, then add the mussel meat. Gently mix to combine.
In a clean bowl, whisk the egg whites until soft peaks form. Add one-third of the whites to the pikelet batter, and mix until smooth, then gently fold through the remaining whites to lighten the batter.
To cook the pikelets, heat a heavy based frying pan or skillet over medium heat. Add a little canola oil and swirl the pan to coat.
Drop in spoon sized amounts of the pikelet batter into the pan. Cook for a couple of minutes on each side, or until golden and brown.
To serve, divide the pikelet between four plates.
Serve with the crushed avocado, corn salsa, chilli cream, fresh coriander, a drizzle of extra virgin olive oil and a wedge of lime.
Recipes for the corn salsa, crushed avocado and chilli cream are on my website www.toptastes.co.nz