Alistair and Fiona Forster took over the vineyard restaurant at Mahana earlier this year, it was previously run as part of the Mahana winery operation but when the owners of Mahana closed the restaurant for the winter it provided an opportunity for Alistair and Fiona to make them an offer.
Alistair was the chef at the restaurant when it was owned by Mahana so he knew the potential the restaurant has and they had the belief in both themselves and the region to make this a great destination for visitors and locals alike.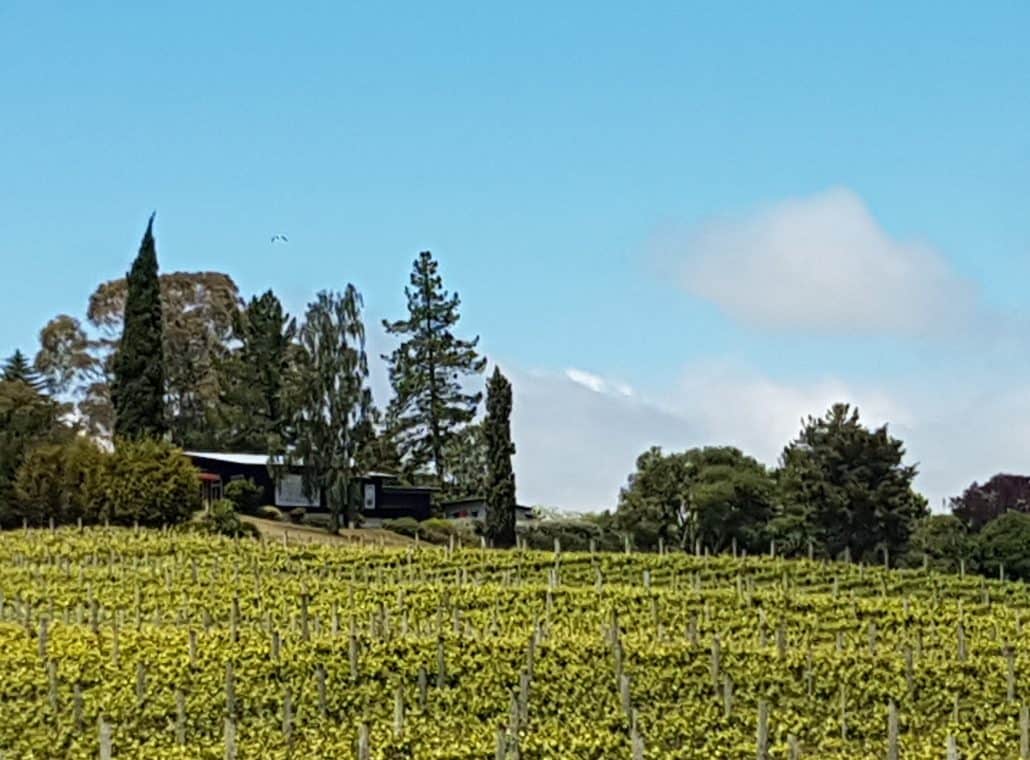 The couple took the plunge, negotiated with the owners and now lease the restaurant area at the wine estate operating their business, Forsters Mahana, in one of the most stunning rural restaurant settings in the region, and I think one of the best in New Zealand.
Last week I had a coffee with the Forsters to find out about their new venture and learn a little about them and the special place they love working.
They bring a lot of experience to the business, having owned and run a country pub in the UK for several years, Alistair and Fiona understand the hard work and dedication it takes to make a successful business, not only within the very competitive hospitality industry but also in a rural location where people have to make an effort to dine with you.
Alistair said "It isn't like being in town where people can walk around the streets and decide where they want to eat, when you are based in the country you have to have something special to offer because people have to plan to visit you if they are coming from town."
Alistair has huge experience working in the kitchen, he trained in the UK in a range of highly disciplined AA Rosetted and Michelin-starred hotels and restaurants, this provided the foundation skills for his cookery craft and he has since built on that foundation, honing his skills and creativity.
Fiona says "Alistair is very calm as a chef, he isn't a tantrum thrower and he loves seeing chefs he has trained succeed too.
"I think his calm composure is reflected in the atmosphere of the restaurants he has worked in as well as the food, he wants the food to be as good as it can be and staying calm means he can focus on the quality."
She also says having respect for staff is really important to them, "people don't want to come and work for stroppy chefs" and lots of effort into training, "one of our chefs, Lucy Partridge, used to work in the vineyard but has moved into our kitchen because cooking is something she loves doing and we are supporting that with training."
The couple moved to New Zealand in 2009 and Alistair worked in luxury hotels and lodges before becoming the Executive Chef at the Rutherford Hotel and their head chef, Alwyn Goodwin who also came from the Rutherford, has worked in similar places in London.
While at the Rutherford Hotel he also worked with Tasman Helicopters as the chef for their premium Heli Gourmet experience and was the chef at Lake Rotoroa Lodge for private functions.
"Both of these roles involved sourcing and preparing the very best local produce we could find for high value tourists and guests and we try and bring the same attitude to Forsters Mahana, using the best ingredients we can find and treating those ingredients with respect" says Alistair.
Fiona worked in hospitality in the UK and the couple met in one of the hotels they were both working in before they ran their own country pub for three years while she completed a degree in Contemporary Applied Arts at the same time.
She ended up specialising in jewellery making, "so really I am a jeweller by trade, when we moved over here I worked as a jeweller as well as in hospitality and we had two kids at the same time."
"I had six or seven years working from home making my own range of jewellery and shuffling kids around, now I am still shuffling kids around but working at the restaurant when they are at school or day care."
Fiona runs the front of house for the restaurant and does "the business stuff everyone forgets small business owners need to do too, it isn't just cooking and serving food.
"We also feel grateful for the support of some of the old Mahana team, who feel a strong connection to the place, like us they feel invested, they want to see the restaurant thriving, as do many locals and regulars who love spending time over lunch or coffee on the deck and lawn outside" she says.
When customers arrive at such a beautiful venue they have high expectations, so they take extra care to provide their customers with an experience that matches, "when you have views like these it makes for easy motivation to take pride in what we do".
When it comes to the food I would describe it as classic French bistro food that pays homage to the vineyard setting, you can buy platters to share over a glass of wine or enjoy a beautiful beef or lamb dish, dishes Alistair has had wide acclaim for, he was one of four New Zealand Beef & Lamb Ambassadors last year.
While lunchtime dining is their main business "simply because people like to spend time outdoors over lunch and we offer a sophisticated yet relaxed dining experience" and they aren't normally open in the evenings they do cater for groups of ten or more people in the evenings making it the perfect spot for a family celebration or business event.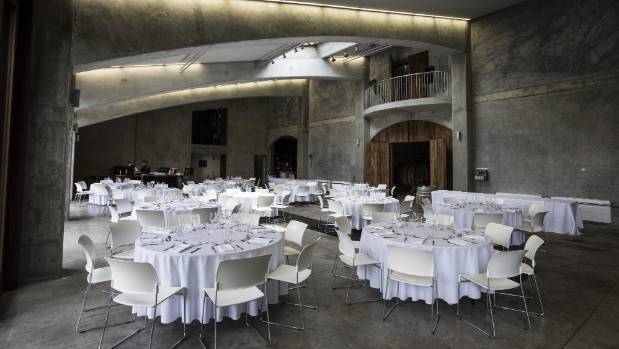 Part of the outstanding Mahana development is the cellar below the winery, while it is part of the winery Forsters are also able to use it as a venue for weddings and large events, ''we have our very own wedding and event co-ordinator, JJ, to take care of all the weddings, she is so professional and has lots of experience having worked in the same role for Mahana a few years back"
When the winery cellar door is closed they also offer a limited range of wines for tasting at the restaurant so visitors looking to try the wines can still do so.
As well as the range of Mahana wines they have a few carefully selected varieties from other producers, including a Neudorf Chardonnay and a couple of Australian wines to round out the restaurant wine list.
Check out www.forsters.co.nz and www.fionamitchamjewellery.com  then book your table in the sun at Mahana.