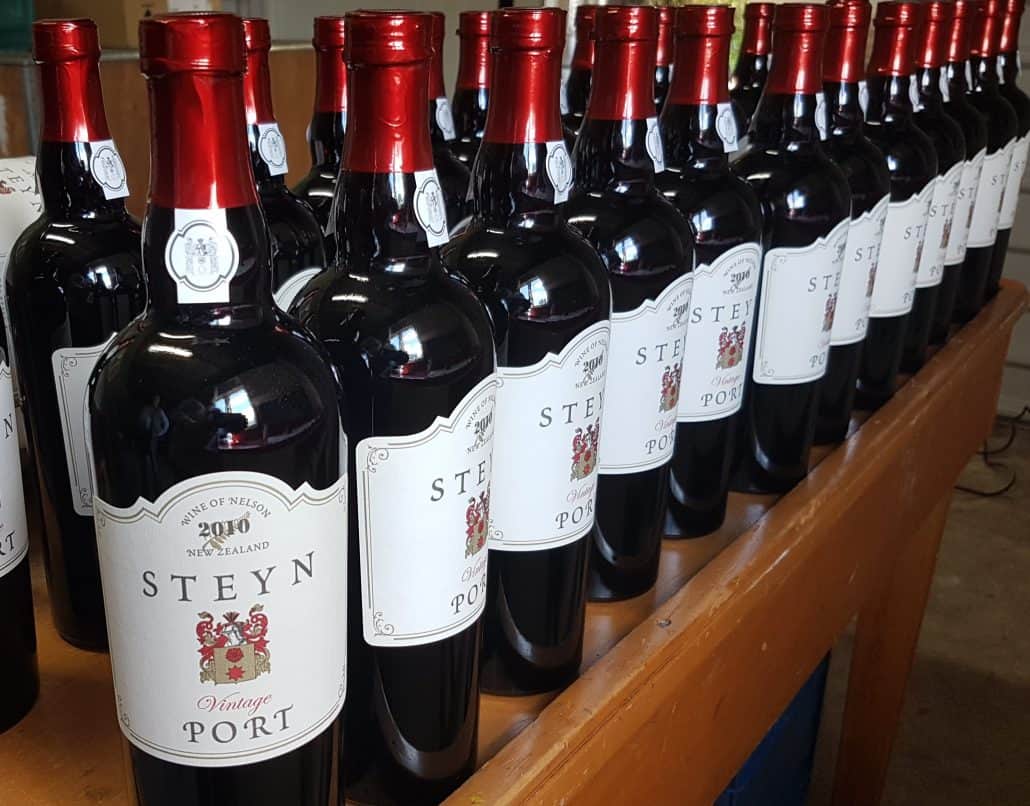 It isn't very often someone makes a totally different wine style in New Zealand and while the port-style wine produced by Steyn Vintage Port on the outskirts of Motueka isn't an unusual style it is most certainly very unusual to attempt to produce it in New Zealand to the level of authenticity – without actually being based on Portugal – as Adriaan Steyn is.
I recently visited Steyn at his winery to find out about the people behind the business and just how much effort he and his wife Sonja put in to make this wine as authentic as they do.
The obvious questions are why Vintage Port-style wine and why Motueka? Quite simply they wanted a change of lifestyle and somewhere safe to raise their son, Sebastian, and they couldn't find a better place.
Steyn was an Executive Director and Treasurer of the Mercantile Bank in South Africa and has been the Treasurer to several note-worthy international companies including one of the biggest packaging producers globally and the world's second largest gold producer.
While his business roles have been foremost in his career his original qualifications were in medical sciences from the University of Pretoria.
His long-time love of wine lead him to studying at the Cape Wine Academy and then attaining a BSc in Viticulture and Oenology at Stellenbosch University, this experience and dedication to learning has driven his commitment to making this Vintage Port wine venture as authentic as he possibly can.
Sonja Steyn is a Chartered Accountant who has also had high-pressure jobs in South Africa, including with companies like Sony South Africa, and when the couple decided to make a lifestyle change and follow their wine dreams they looked at many wine regions around the world including France, Spain and Portugal as well as various wine regions in their home country of South Africa.
They did extensive research into wine styles, varieties, growing conditions, climate and soils as well as the liveability of each place and they fell in love with the Nelson Tasman region.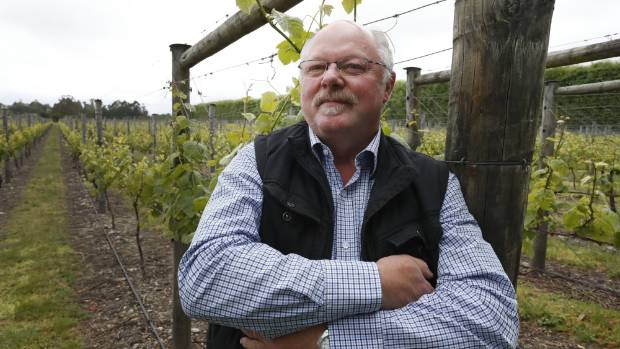 The Steyns selected the region specifically to make aromatic style wines needed to produce a high-quality spirit for the genuine Vintage Port style wine they wanted to produce as well as for the growing conditions Adriaan thought would suit the traditional Port wine grape, Touriga Nacional.
Arriving permanently in February 2006 they bought a house on 7.5 ha of land in April that was a deer farm at the time, they went about restructuring the land to make it suitable for a vineyard and planted the current 2 ha vineyard in 2007.
Varieties planted are Touriga Nacional, the base variety for Vintage Port, Chenin Blanc and Pinot Gris the latter two for distilling into brandy to fortify the port wine.
Steyn makes and distills Chenin Blanc wine for its ripe acidity, the fact it isn't too fruit driven and the resulting neutral flavours with a beautiful floral nose in the distillate while his Pinot Gris is distilled for the delicate apricot peach flavours it gives the end product, brandy.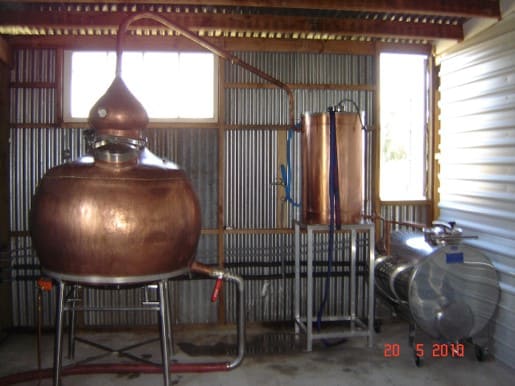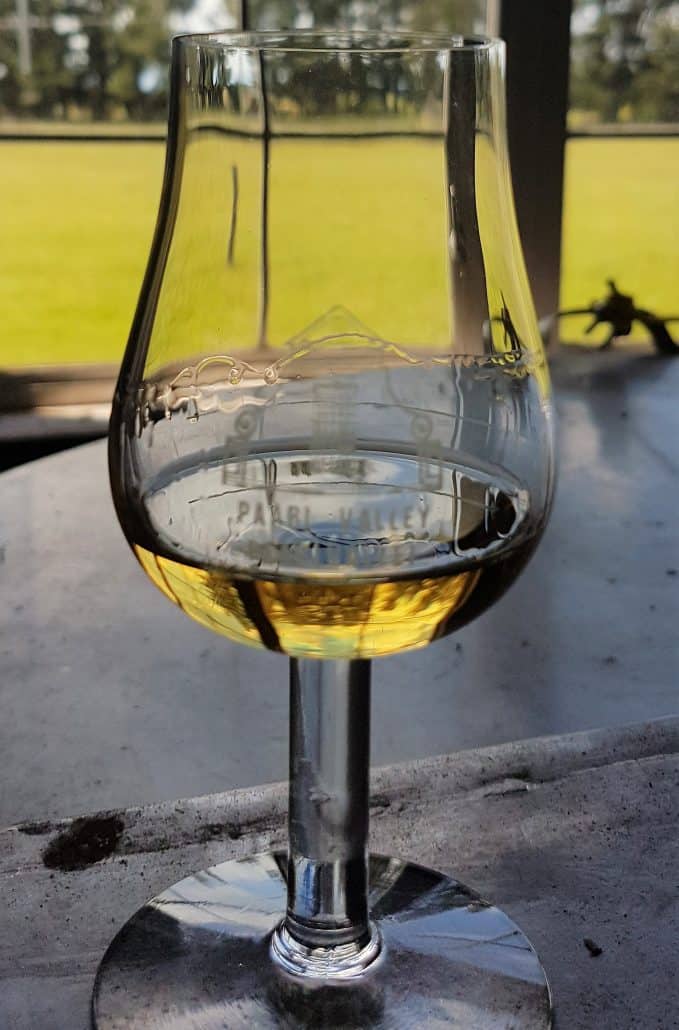 The brandy is distilled in a hand-made alembic copper pot still the Steyns imported from Portugal using an open flame to heat the still.
The distilling process results in various compounds; methanol is the heads, ethanol and flavour compounds are hearts, and the tails are the propanols with a single batch of 1000 litres taking 18 hours to go through the still resulting in a final yield of 100 litres of 'hearts'.
Touriga Nacional is a very vigorous variety, producing lots of side shoots and requires constant work in the vineyard to avoid vines becoming dense, however, Adriaan has found the variety ripens exceptionally well on their site when managed well.
"Of course, we have made mistakes but you learn from those and now we understand a lot more about how Touriga Nacional grows here and how to manage it" he says.
He has also found it is critical to ferment the Touriga Nacional within a very small fermentation temperature range to achieve the desired flavour and colour extraction, if the ferment is too hot he loses many of the characters he is looking for.
He also can't use sulphur to stop the ferment and stabilise the white wine as sulphur reacts with the copper still during distillation, and this means control of each ferment under inert gas is critical to the outcome of the finished product.
Once the Port wine is fortified, it is left to settle in tank for a year, then racked into seasoned barrels to mature for seven years before filtering and bottling.
Steyn loses about 25% of the wine through evaporation in the barrel but doesn't top the barrels or sulphur the product until bottling, the volatiles in the brandy fill the air space in the barrels with the very good antioxidant and anti-mirocrobial properties of the spirit protecting the wine.
Why Port? "Making a Port style wine is technically and academically challenging for me as well as being satisfying to make. Also, Port can be a super complex wine given all of the elements incorporated in its making"
The current release Steyn Vintage Port wine is from the 2010 vintage and relies on very pretty aromatics from spirit volatiles to enhance the beautiful ripe fruit characters while later vintages tasted from barrel have more intense and slightly different fruit flavour profiles.
While the Steyns have already had some success with their first release with Raymond Chan awarding the wine five stars, several restaurants and retail outlets stocking the wine and repeat sales to people who try it, I am sure this is a producer that will go from strength to strength and is a wonderful new addition to the Nelson wine region.
For enquiries on availability, contact Adriaan on email: adriaan.steyn@xtra.co.nz or on cellphone: 027 813-4163.