The Nelson region has a rich history in cider making but this apple based drink has seen a resurgence in popularity in recent years with sales booming for the last ten years or more, initially driven by producers like Redwood Cellars and the big liquor companies that rolled out a range of flavoured ciders that were all about an easy drinking alternative to beer and wine rather than hand-crafted cider as it was made for hundreds of years.
In the mid 1990's Graeme Murray made a traditional pear cider, or perry as it is known, followed by a proper cider and fruit juices all under the Tullybarden brand; it is the fruit juices for which they have become most well-known.
While Graeme has been chipping away in his corner, among the first to focus on what I will call 'real cider', cider made by using apples grown specifically for the purpose, made in small batches and where the apples are the primary focus not sweet boysenberries or something similar, cider made from fresh apple juice, not concentrate or ingredients that aren't in real cider were Alex and Caroline Peckham.
I wrote about the Peckham's and their dedication to crafting wonderful cider a couple of years ago and have been watching their progress with a lot of interest, not only because they have been going from strength to strength but mainly because I love their products.
They planted a small orchard with traditional cider-making apples and after a short time realised they needed more trees and more varieties so out came the last of the berryfruit on the land and in went more cider apple trees.
Along with growing their own apples they have a full cider production facility on site so control every aspect of producing their wonderful products, including the latest addition of a canning line.
While the Peckham's have been the flag bearers for high quality, traditional cider production others have joined the cider movement, enough in fact to warrant holding an annual cider festival and cider competition; this festival is of course based in Nelson where apples have been grown for decades and where there's been a number of cider makers over the years.
With producers like MacCashins resurrecting the old Rochdale Cider brand, Abel Cider making an unfiltered sparkling cider, Left Branch producing cider in the Riwaka Valley, Sprig & Fern producing a three berry cider for their bars and Redwood Cider producing large scale commercial quantities it makes sense to me for Nelson to be thought of as the home base for quality cider production in New Zealand.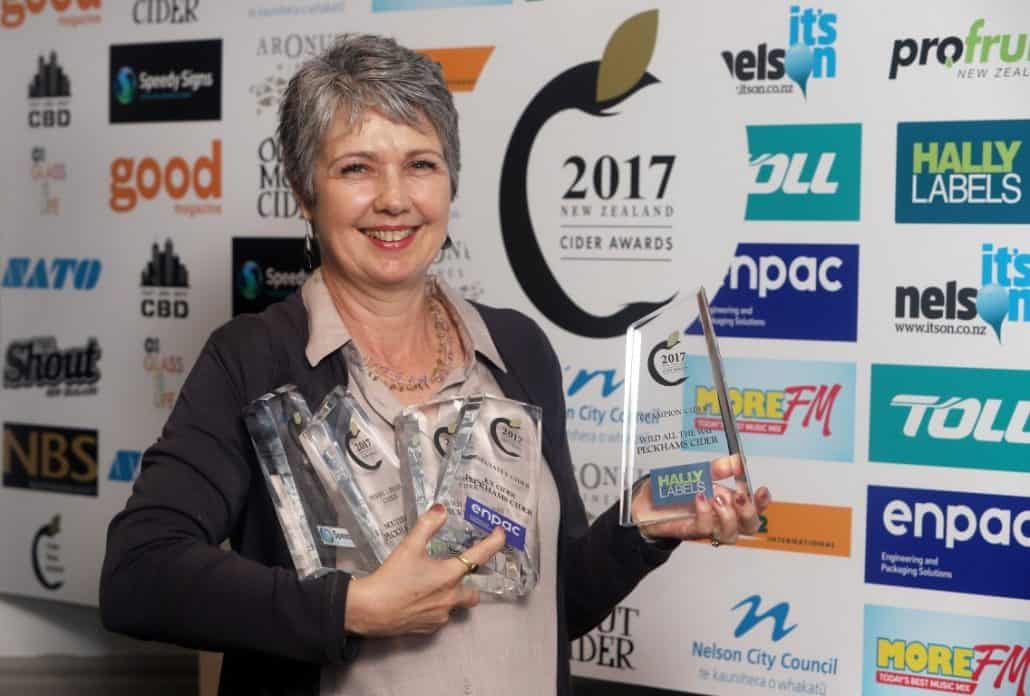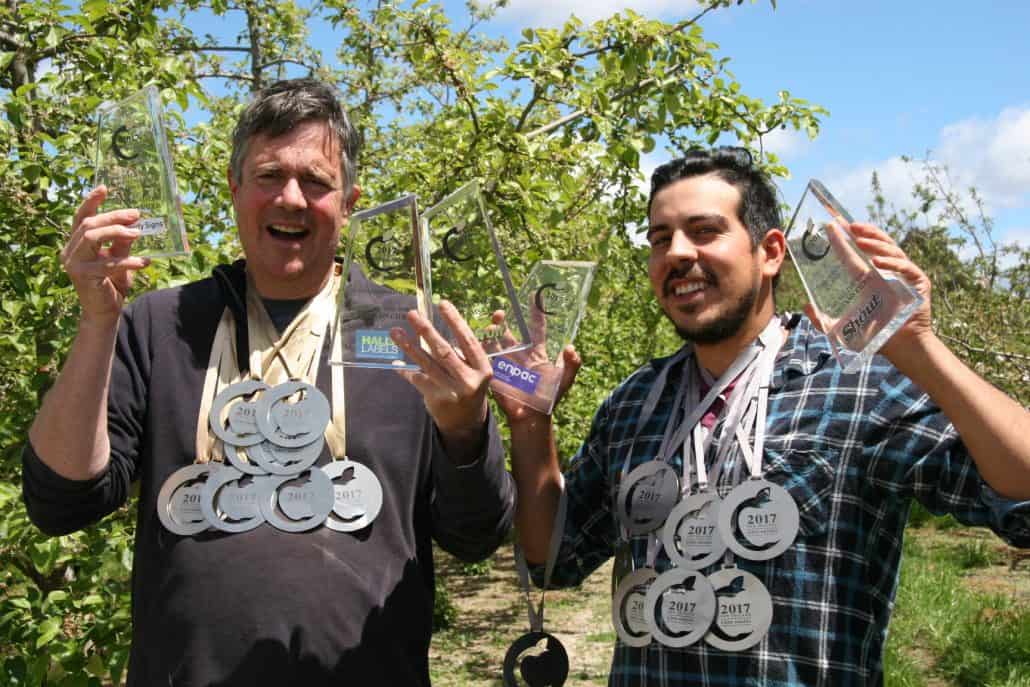 After a very success showing at this year's cider awards where Peckham's won five of the seven trophies awarded I caught up with Caroline to find out about changes they have made in the last couple of years and changes in the industry.
The biggest change is the addition of the canning line but they have also expanded the range of ciders they offer "we call these rare ciders, and they have come about as our orchard yields more fruit each year, allowing us to showcase the distinct characters of our 30 varieties of cider apple," says Caroline.
"One of the real keys for us is we have now been making cider for about 14 years, we have been developing our own cider orchard in Nelson for 10 years, and that length of time has allowed us to understand how to manage the fruit and how to blend the varieties in order to make these rare, more complex ciders.
"The time we have spent cider making has given us an understanding of a wide range of traditional and experimental cider making techniques."
One example of the things they are trialing is the recent production of a cider fermented on its skins rather than fermenting just the juice, they also have a couple of wild ferment barrel aged ciders.
These are ciders that rely on yeasts that occur naturally in the orchard and cidery to ferment the apples rather than commercial yeasts, "they are dry ciders with really interesting flavours.
"We are also making a cider using an ancient traditional French cider making technique called keeveing."
'Keeving' is a way of making the ultimate style of naturally sweet sparkling cider, it is traditional both in Western England and the northwest of France; this production technique has almost disappeared from commercial production in the UK but is still very much alive in France.
The idea is to ensure a long slow fermentation, resulting in a cider that can be bottled while still sweet and without any fear of excessive re-fermentation later.
"We are also producing still, wild fermented ciders for hand-pull direct from barrels, very much like real ales. These are served at room temperature and have proved very popular at the Moutere Inn. A still cider has to be well crafted because you can't hide behind the bubbles. Our current one is nice and rich, it will challenge your taste buds but if you like it you will be lost forever."
Caroline thinks they did so well at the New Zealand Cider Awards because they are hand-crafting their ciders with so much care, attention to detail and passion. "What is exciting for us is that we are exploring the frontiers and pushing the boundaries of real cider making, and the external recognition of this through the Awards is wonderful."
We need to remember these awards are national and while Peckham's won five trophies they also won six gold medals and nine silver medals from 85 different ciders that were entered.
One other trophy we awarded to Rochdale Cider so six of the seven trophies came to Nelson, "the thing about these cider awards is they follow international judging criteria and the judges are cider experts; this is the only competition focused on cider rather than being an add-on to beer awards, so they are unique and have absolute integrity."
Caroline told me they seeing a growing awareness of appreciation of these premium, real ciders as people understand them and are more open to trying them, "we are excited the consumer is embracing cider as a serious drink which has the credentials of skilled cidermaking and fruit quality."
For me I think it is exciting that producers like Peckham's continue to learn about the fruit, continue to experiment with different ways of making cider and focus on "producing the best product we can because that is where the joy is and where the satisfaction lies."