I realised recently that while we use a lot of Nelson produced olive oil at home I haven't actually written about the small, but high quality, local olive oil industry or any of the dedicated producers in the region. It's time to rectify that with an article about Kakariki Olives in Redwood Valley.
Why choose Kakariki Olives to profile as an example of excellence in the olive oil industry in the Nelson Tasman region? Quite simple really, a few months ago they won a gold medal for their Mediterranean Blend Extra Virgin Olive Oil at the Extra Virgin Olive Oil New Zealand awards, oh, and they went on to take best in class for the same oil and that has earned the oil a place at the judging table at the world olive oil competition in New York.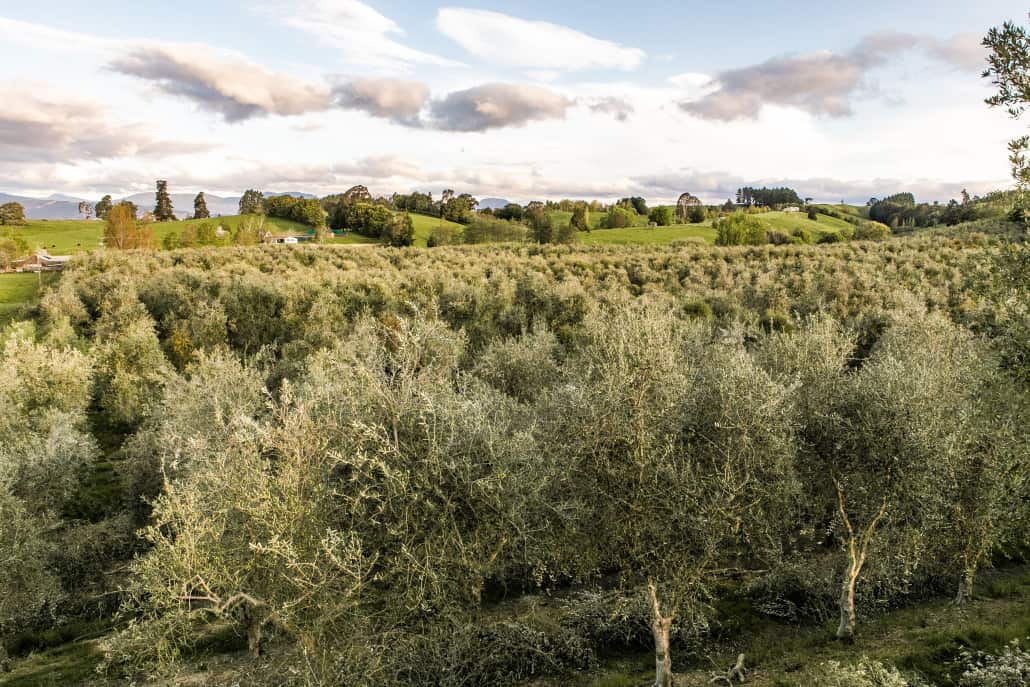 The Kakariki Olive Grove was established in 2000 by John and Helen Dunlop and purchased by Ray and Brenda Gregory in March 2018. The olive grove is planted with about 3500 olive trees that are largely Tuscan varieties and they produce a medium to robust style of Extra Virgin Olive Oil.
But before we get into the quality of the oil (which is delicious) I wanted to find out more about this family from Nelson and their decision to buy a rural property and business, so I asked them just that.
Brenda says "firstly, it's a real family business, Ray and I both work on the grove, Ray deals with the chainsaw and tractor work.  I am usually found in the factory making orders and keeping up with stock. While our daughter Georgia is our social media star while completing her nursing degree."
The couple have a background working in different industries in the rural sector, their business before this was in the transport sector.
Ray said they are used to hard work and working outdoors so were looking for something to get them out of the trucking business where they were contractors to others, "we needed a change and wanted to do something for us, something we could add value to and grow. We saw Kakariki Olives  advertised, came and had a look at it, spent a couple of hours wandering around the grove and checking out the equipment before the agent brought us to meet John & Helen the next day.
"We had to make up our minds reasonably quickly because it was a tender situation and others were interested.
"When we looked at the business we saw an opportunity to create something for ourselves rather than someone else and we figured an investment in land is a good thing, but the thing that really tipped us in the right direction was meeting John and Helen.
"They had poured their heart and soul into developing a wonderful environment and lifestyle as well as a business and the fact they were prepared to mentor us and show us everything about growing and processing olives gave us confidence in the business."
Brenda laughed and told me John also said he didn't want any latte drinking Jafas buying it, "he wanted someone who understood hard work and loved the land, not just someone who fell in love with the idea of owning a rural property but had no idea what they were in for."
Owning a large olive grove is hard physical work at times, the trees need pruning every year and they take off up to 25% of the tree each year to keep the height down and remove old wood, "fruit comes on the new wood, like any fruit tree really" Ray said, and because he owned a deer farm prior to trucks he understands the rural scene and he knew how to use a chainsaw so that was helpful when it comes to pruning.
"We aren't talking about trimming with a pair of secateurs, some of the older branches that need to come off are 10 to 15 centimetres thick so it's definitely a chainsaw job when you have 3500 trees to prune. You need to put the love back into the trees and you have to do everything annually to make sure the trees are healthy and produce a good crop."
Another thing that gave them confidence in Kakariki Olives is the fact it was one of five Olive Focus Groves in New Zealand.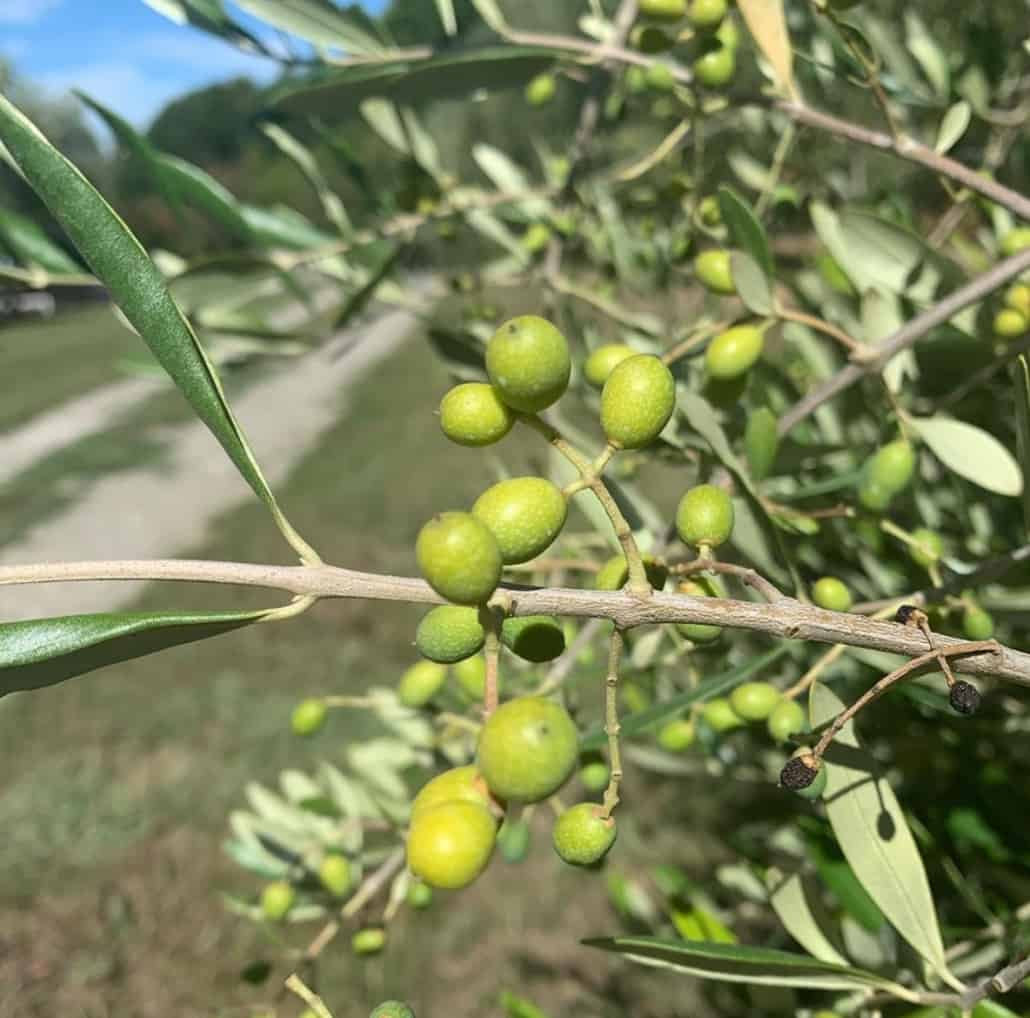 Brenda said "this is a research programme focussing on established olive oil groves to improve tree health and increase production of premium quality olive oil. Helen and John committed one of their blocks to the programme and we wanted to carry on with what they had started so we have just recommitted to the programme for another three years."
"It's also one of the reasons John and Helen decided to retire from the business, the results from the trial were so good they realised they needed to restructure the rest of the grove to maintain premium quality production and after 18 years of hard work the task was a little daunting for them to do by themselves.
"We are so lucky that they are still working with us and mentoring us, they even help with harvest each year."
The harvested olives are also processed onsite, John and Helen put the press in, "and taught us how to use it and we also have our own harvesting equipment because it's really important to get the fruit from the tree, pressed and into tanks in the shortest time" says Ray. "The longer you leave it after harvest the more the fruit breaks down and the oil heats up so bringing it direct from tree to processing plant ensures it's processed fresh with no oxidation and that means we retain more of the natural flavours. If we relied on contract processing we wouldn't get the same results."
All of the olives at Kakariki Olives are cold pressed in a single press and they only sell blended oil "so we have consistency year-after-year, and while the blend may vary slightly the flavour profiles will be the same" says Ray.
Kakariki Olives had already notched up a number of gold, silver and bronze medals for its oils over the years but the star last year was the Mediterranean Blend that was awarded a Gold Medal and Best in Class (best commercial robust blend) and has been sent to New York for the World Olive Oil Competition to be judged in May this year.
The olive oil industry in Nelson may not be large but Kakariki Olives has proved that if you put the hard work in and look after your trees then you can make a premium product.
Where can you buy this delicious product? Ray told me they sell refill at the Nelson Market on Saturdays, "people bring along their bottles and we refill them making it cheaper for the customer because they don't need to pay for bottles and labels."
Under the watchful eye of the couple who established Kakariki Olives Ray and Brenda Gregory are continuing to develop the business and make sure the Nelson olive oil stays firmly on the map as a premium product.