Red16 is a little haven in New Street, originally set up as Japanese style sushi restaurant, Sachi Sushi was designed as a calm relaxing space to enjoy beautiful seafood sashimi and sushi. When the owners sold it became Rhythm & Brown, a cool little cocktail lounge and now that it's Red 16 the relaxed ambiance of the Japanese restaurant is still front and centre. They serve a range of craft beers, real ales, local & international wines and cocktails with delicious tacos and chilli bowls to compliment the drinks.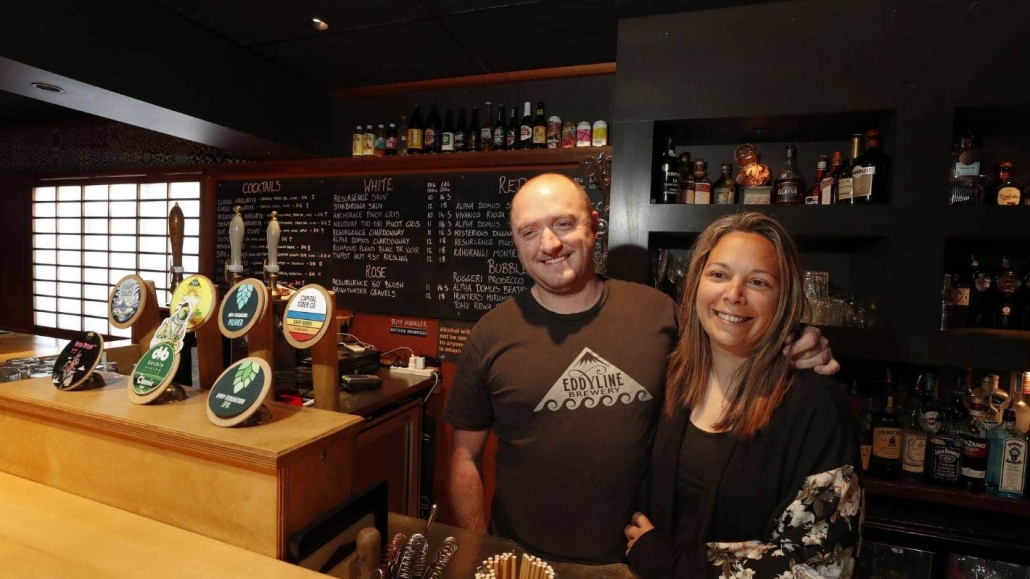 Last week I sat down with owners Matt Bainbridge & Karen Fournier to find out a bit more about them and their business, especially as they opened just three months before the first lockdown.
Matt told me there are a few things that helped them get through; "firstly we don't have huge overheads, it's really just the two of us with some casual help in the kitchen and a bartender at weekends. We decided early on we wanted simple but tasty food that didn't need a fulltime chef and lots of food prep, that can mean food waste if you have a quiet night. Keeping the menu small but delicious allows us to use fresh ingredients daily without the risk of lots of wastage.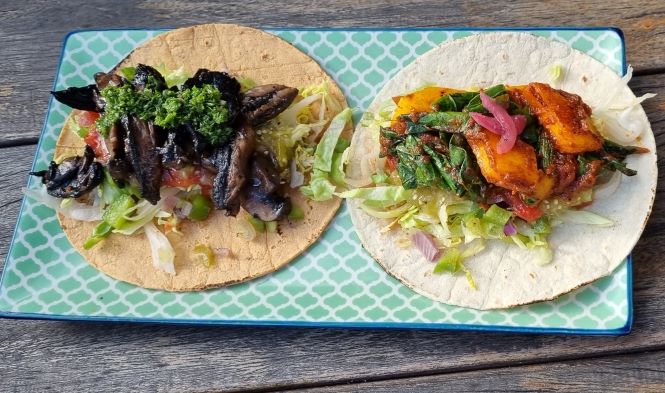 That seems like a pretty pragmatic attitude to running a small, intimate venue that has a loyal clientele and, to me, that shows they have some decent experience behind them. As it turns out that's the case.
Matt says he has always worked in the hospitality business, starting when he was 16 and living in Boston, Lincolnshire. "I'm obviously from the UK and I spent many years travelling the world working in bars. The social side of working in a bar means you get to know the people wherever you happen to be at the time, and you get to know the city through the colleagues and customers you meet at work.
"I've been in Nelson for nine years now and have worked in a few places. I started at The Styx then at the Sprig & Fern on Hardy Street and then The Prince Albert for a couple of years before we bought this business. In fact, lots of our regulars we first met serving at these places. Nelson's small fun hospitality community is one of the reasons I'm still here"
In a couple of week's he will be able to apply for NZ citizenship "and I'm relatively well behaved so I'm pretty hopeful it will go ahead without any issues, Nelson has been very kind to me and I want to stay here."
Karen is also from Europe, she was born in Belgium and travelled around Europe with her parents when she was young, "because everything is so close we spent a lot of time in Switzerland, went to France every year and so many other places. A lot of young people can't travel for their OE at the moment because of Covid and I think that's a real shame. Traveling around the world gives young people so many life skills, and it's lots of fun."
She has been in Nelson for six years, initially as a chef at Lone Star for four years where she met Matt whist he was at The Sprig and then buying this business almost two years ago. "It will be two years on 19th December and even though we have had a few challenges like every other hospitality business we have loved every minute of it."
Karen says "it's the first time we have owned a business, we wanted to focus on a good simple menu, top service and welcoming atmosphere. We wanted to be able to do everything ourselves so we're not relying on staff and with the current staffing issues this has proved essential. Combining my cheffing experience and Matt's front of house we cover most bases."
"Come in, relax, enjoy a beer, really tasty food and good company." says Matt. "That's the sort of venue we would like to go to, simple but good, that's how we see ourselves. Supporting local is really important too, from the ever-changing range of tap beers to the live music open mic nights on Thursdays that are hosted by local musician Liam Poole. These have been so successful and with so much talent we have been able to support a few of these emerging musicians with paid gigs."
When Covid restrictions allow these nights will start again along with comedy nights, burlesque nights, bands on Saturdays and monthly DJ nights, "we want to get back to being a proper music/entertainment venue when the rules allow."
To go with the tasty tacos and chilli bowls Red16 has a range of craft beers and ciders on tap, "we rotate them every keg change so there's always something interesting and different to try. We're also not linked to any brewery so we have a huge amount of freedom when it comes to the drinks we serve."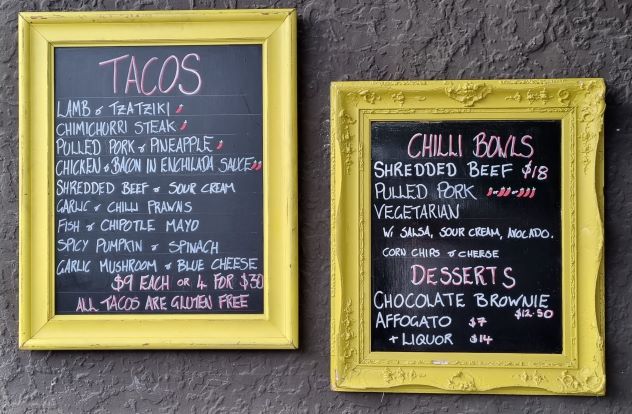 About three weeks ago Matt and a couple of builder regulars put in a new deck to improve the outdoor area that is a perfect sun trap in the late afternoon. Karen paints as a hobby so there is art of hers and from other local artists for sale inside. They love always improving and growing their little spot and making it more personal to themselves.
Something that is important to many is the fact they are dog friendly, inside and outside. Karen says "as long as your dog is well behaved they are very welcome. Our dog, Taco, loves meeting other dogs and it helps us create an atmosphere that is welcoming to everyone. It doesn't matter if you're a tradie in hi-vis, a lawyer in a suit or a bunch of girls looking for a nice place to enjoy a cocktail you will always be welcome here."
And that is what local hospitality is all about, welcoming and caring for your customers, serving great food and interesting drinks.