Just over two years ago I told you about Carol Shirley and her business Gourmet Catering, well a lot has changed since then so I caught up with her a couple of weeks ago to find out more about the Beachside Conference and Events Centre at the Tahunanui Beach Holiday Park she set up with business partner Lincoln Womersley.
Carol told me she and Lincoln had intended to resurrect the conference centre at the holiday park  and that they invested a lot of time and money bringing the premises up to a reasonable standard; they also intended to use the commercial kitchen facilities to run the Gourmet Catering business from.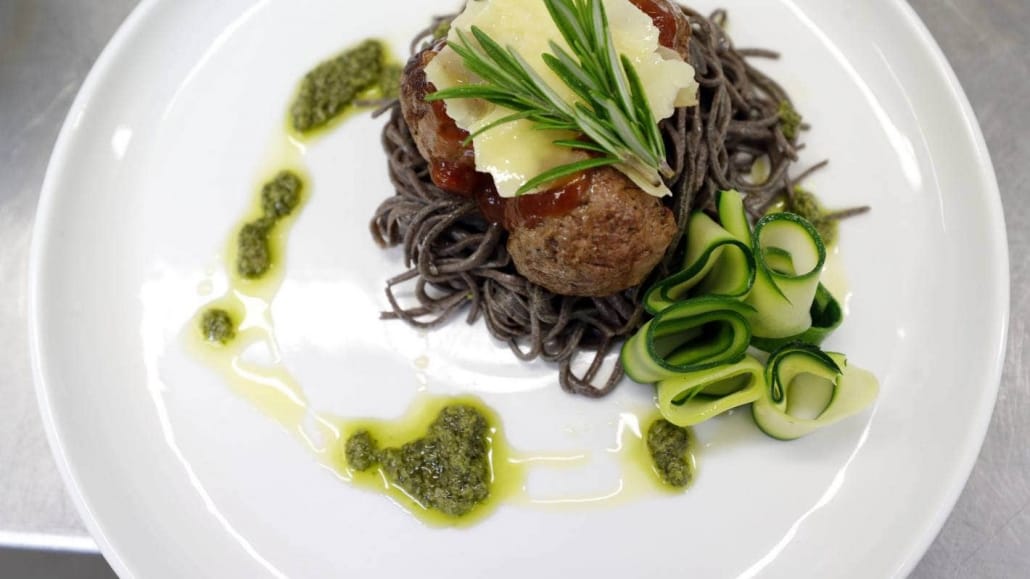 And things got off to a great start, she and Lincoln worked very well together on some very large events and dinners, their complimentary skills meant they could deliver great food in large quantities, plated individually and served to the tables rather than as a buffet. Organisations like the Nelson Tasman Chamber of Commerce who held their business awards dinner, four courses plated for 570 guests at the Trafalgar Centre, Master Electricians Conference packed lunches and Gala Dinner for 300 and the opening of the Nelson Airport to name a few.
Carol said "The Beachside Conference Centre was also getting busy, we were catering for small family dinners, weddings, small to medium sized business and private functions, mini conferences and of course I carried on with Gourmet Catering as well – then Covid raised its ugly head and we had to rethink our offering, just like every other business has had to do."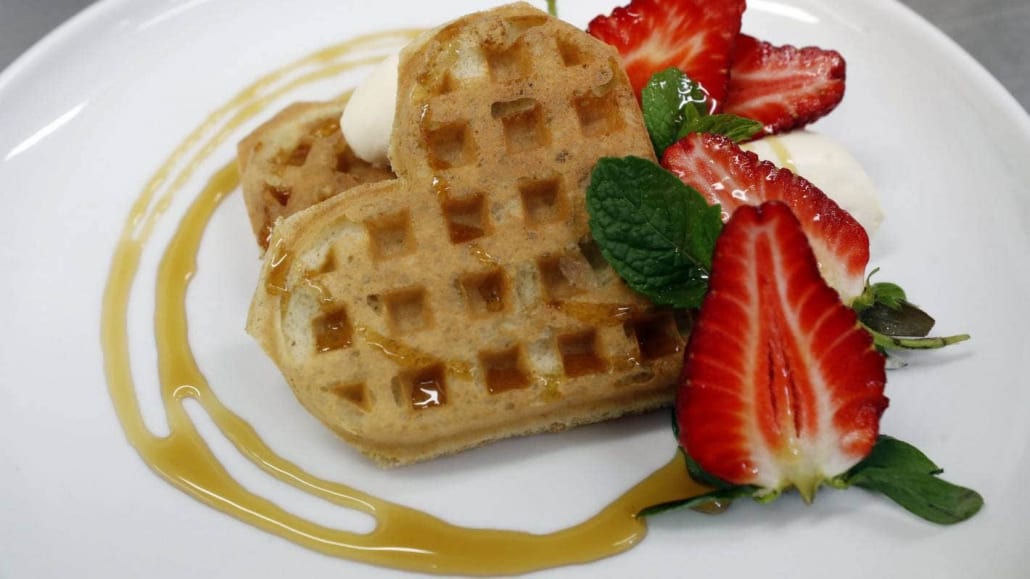 During lockdown Carol worked with her marketing lady and set up an online shopping cart so once level three was announced they were able to offer full non-contact delivery service from their website, "we were able to deliver freshly made meals to people's homes and we were cooking, packing and delivering about 200 meals a day. Strangely enough we did really well during this time but as soon as people were able to go out again that part of the business slowed up and, because of various restrictions, businesses weren't organising functions either so it was quite tough for a while.
"I'm not complaining because every business in New Zealand was going through the same struggles, I guess it's just the reality of business. Who would have guessed at the beginning of March the country would have been basically shut down just two and a half weeks later.
"We were on track to cater for the NZ Planning Conference for 700 people over four days and then covid hit so we basically lost every conference, wedding and other functions booking for the entire year. However things are very slowly gearing up again, business sectors are cautiously arranging conferences again."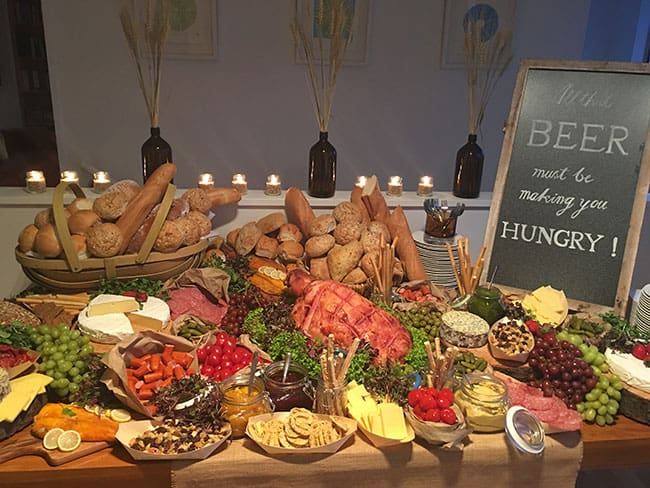 Like many other businesses, the shutdown gave Carol and Lincoln time to reflect on their business and plan a way forward. Lincoln decided to do other things after lockdown so Carol has refocused the business, primarily working on in-house functions, especially for people who don't have a huge budget. "Conferences wanted quality food for large numbers of people and because that sector dried up we have adapted to meet the local market demand.
"People have delayed weddings and similar functions but we have found many are accepting Covid is here to stay and are getting on with their lives, but planning smaller events so they can carry on if the levels change."
Carol told me her big focus during the year has been not letting go of any staff and by working the way she did she was able to keep everyone employed and "now we still have our great team together we are able to just get on with making beautiful food and providing great service."
As Christmas approaches she is happy with the level of function bookings they have and with bookings they have for the Christmas Party function they are holding on Saturday 12th December. "Families and businesses can book seats and just turn up, we will have a three course dinner and live music, we want to make it easy and affordable for people to go to a Christmas party this year."
We have used Carol's services as a top quality caterer for many years and she has built businesses from the ground up before so adapting to a new environment for her conference and catering business is just another challenge for this talented and lovely woman.
Check out her Christmas party and other catering options at www.beachsidenelson.co.nz
Wine picks
Neudorf Tirtiri Chardonnay 2019 – RRP $27 – 4 stars
From the first smell you know this is a wine crafted by the talented team at Neudorf, it reflects the familial characters we have come to expect from Neudorf wines and, even though this wine was 100% fermented in oak (13% new French oak), the oak doesn't make itself overtly known in the flavours, the wild ferment and extended time on lees has added texture and brioche notes while letting the citrus fruit flavours shine.
Lake Chalice Plume Pinot Noir 2017 – RRP $49.99 4.5 stars
Plush sweet red cherry flavours upfront are quickly balanced with soft spice and a hint of rich liquorice in the long finish that is rounded out with lashings of juicy acidity.
This is a delightfully complex yet approachable wine, packed with layers of flavour that develop on the palate and just happens to be beautiful drinking right now.
Published in the Nelson Mail 11.11.20