There is very little that we enjoy more than sitting in the sun outside the Golden Bear brewery with a beer and a newspaper while enjoying one of their Mexican-inspired dishes.  And it has just gotten better; Golden Bear Brewing Company has recently expanded their premises to include a restaurant that overlooks the wharf area with a much-expanded food offering.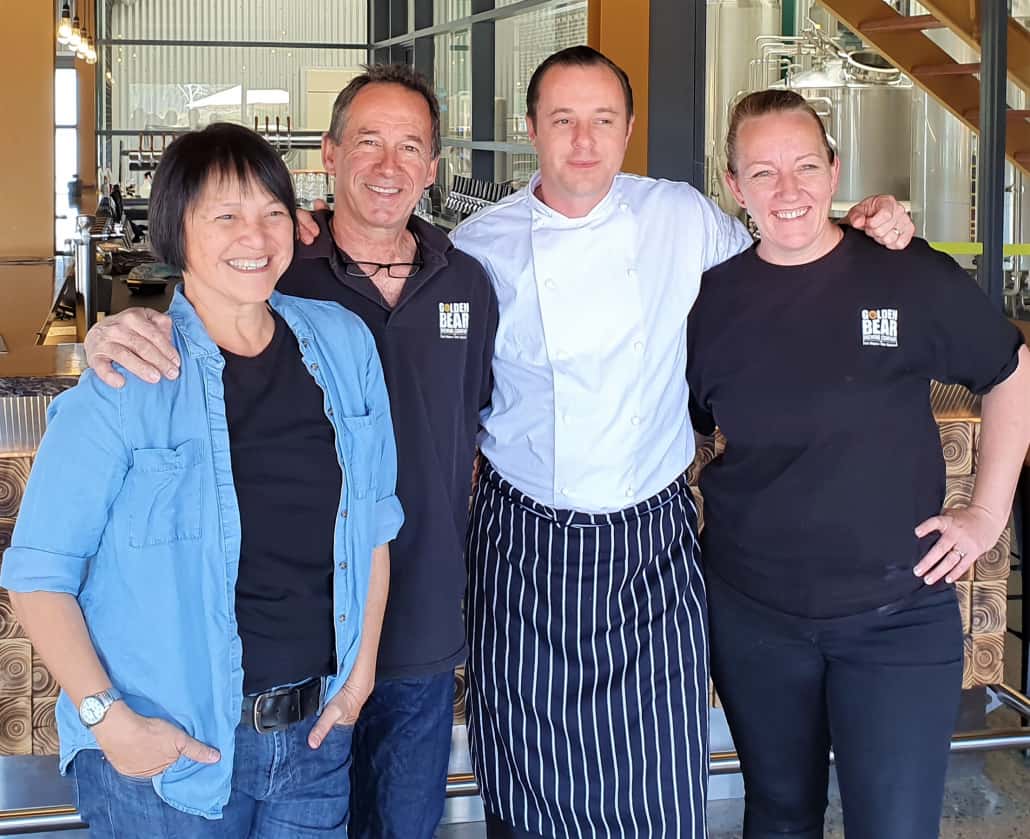 Last week I visited owners Jim and Anne Matranga and their new Head Chef to check out the new space and the new menu.
But before I talk about the new space, let's look at the history behind Golden Bear.  Jim was born in Los Angeles, California where he worked as a cabinet maker and ran his own millwork company for over 25 years.  Anne managed a large architectural firm, as well as Jim's company.  In 1994 the couple travelled to New Zealand for the first time.
Jim says, "We fell in love with the land but found the available beer to be uninspiring. I half-jokingly suggested I would learn how to brew beer when we got back home, then after mastering the art we could move to New Zealand and raise a family."
So the couple had a life plan that involved departing the USA and relocating to Nelson; all they had to do was learn how to make beer, find a suitable site and invest a huge amount of their savings into a new venture.
After moving to New Zealand in 2005, followed by two and a half years of planning, consents and turning an old rusting tin shed into a state-of-the-art brewery, Golden Bear Brewing Company opened on Labour Day in October 2008.   I have been enjoying their finely crafted beers ever since.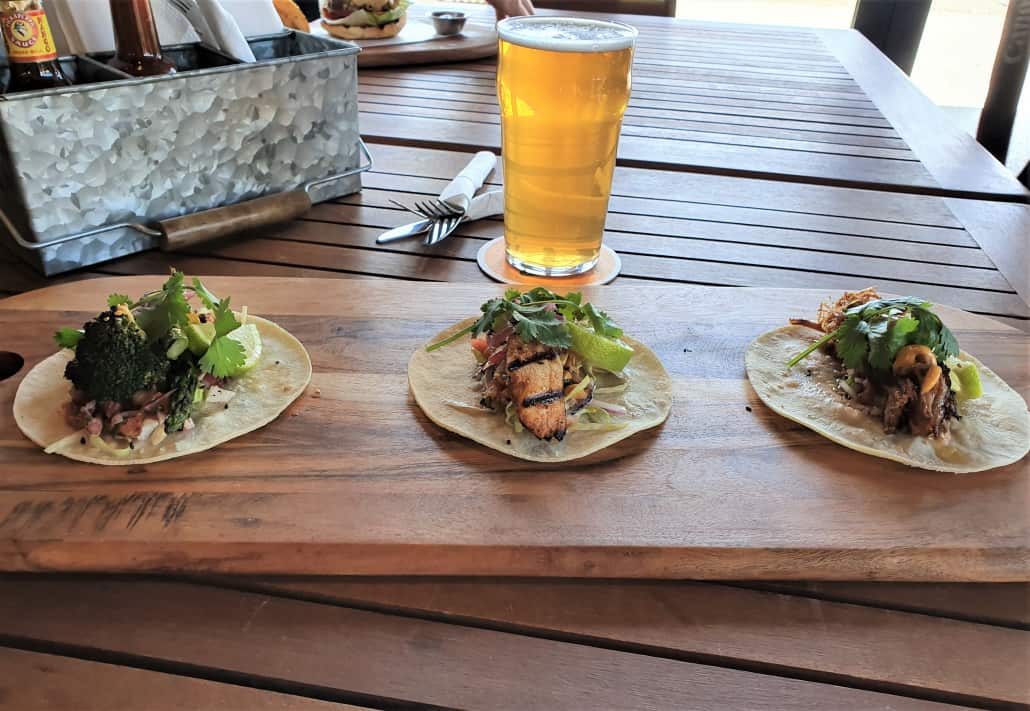 Anne said "It was a huge undertaking.  Back in the USA we talked about having a brewery and a taco stand and that's how we started – Jim brewing beer and me making Mexican food.  The company has evolved quite a bit from our original plans."
Eleven years later they complete the long delayed expansion of Golden Bear.  Jim says "We had been working out how to expand for a number of years.  When TDC undertook the upgrade of the wharf area, we decided it was time to extend towards the water.  With that decision in mind, I began to seek out the people to help me do things right.  We needed the pros."
"It was going to be too big for the two of us – brewing, managing bar and kitchen, accounting, sales, marketing and everything else involved in running a business.  We are stretched for time as it is, but we want to step everything up, so the business needs fresh energy to take it to that next level."
Jim and Anne said they decided to employ a manager to run the bar and restaurant, as well as a chef to run the kitchen and had been looking around for the right people when a friend recommended a chef, who was looking to relocate from the chaos of Auckland.
This introduction led to months of regular emails and telephone calls with Ben Smith who had been working in top Auckland restaurants for over the last 10 years. "It took longer than we thought, but we hired both Ben as our chef and his wife Bridget as our manager.  Ben came on board early so he could help design the kitchen while Bridget was working at Morri's in town."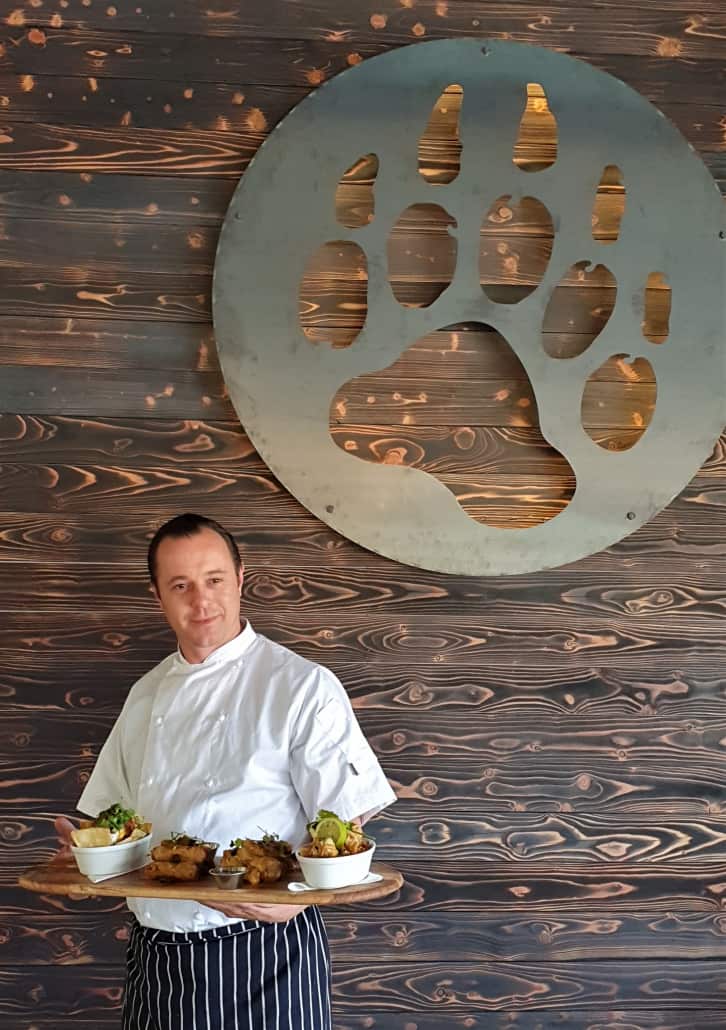 "Ben has control of the kitchen while Bridget took over as operations manager and deals with the day-to-day running of the business.  This lets me focus on the brewing and Anne deals with all the finances and other paperwork. Having them on board takes the stress of running the daily on-site business operations from us."
Ben told me that they are working as a couple in the business, pretty much like Jim and Anne did for many years.
"We decided to leave Auckland; we have four kids aged 15, 13, 11, 9 years and Bridget ran our own business while I was doing the chef thing.  We just decided Auckland wasn't the best place for our kids to grow up and we have had enough of the stress of living there."
"When we started looking at where to relocate our family, Nelson was the first place we looked at.  When the position here was offered to us, we decided it was a great opportunity and something we could do together while still having quite separate roles."
Ben comes from a fine dining background, having initially trained under the former executive chef of the Café de Paris in London he worked as a Sous Chef at Euro with Simon Gault, at Jervois Steak House when it opened and was the Executive Chef at Fisherman's Wharf when it opened in time for the Rugby World Cup.
While working for the Nourish Group, firstly under the guidance of Michael James and then Simon Gault, he worked in several different kitchens for them.  When he ran Prime Bistro, it was listed in the Metro Top 50 in its first year.  After working for the Nourish group he opened the Long Room in Ponsonby, "it is a bar with great food, and it took me away from fine dining and showed me how the world of food can influence the dishes we created. I fell in love with fusion cuisine and when this job came up, I knew I could bring the combination of fine dining and fusion cuisine to Golden Bear."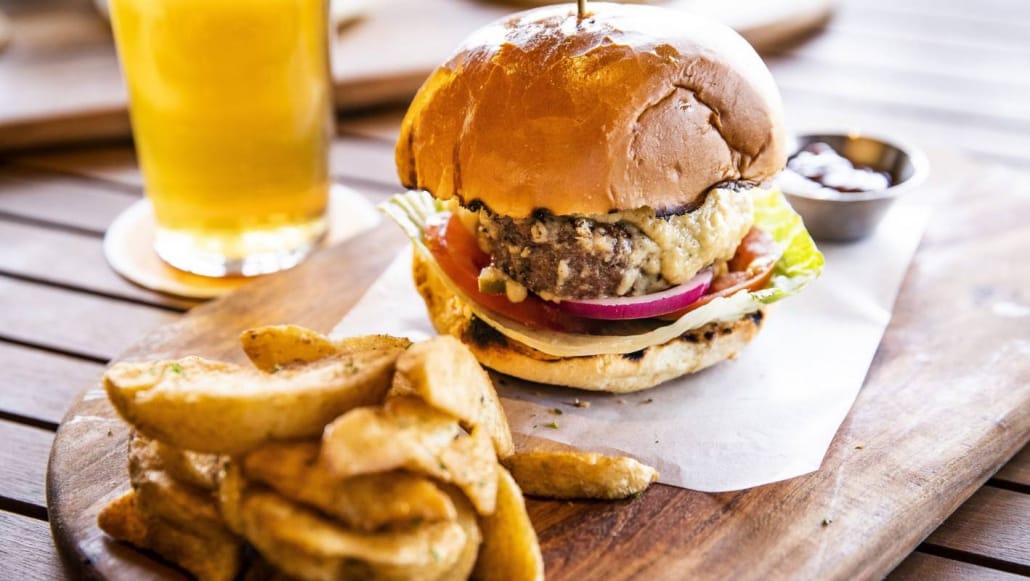 Ben graciously cooked several dishes for Nelson Mail photographer Braden Fastier and I to try and I can assure you the food he produces is very good. The dishes certainly aren't served on fine bone china, but the flavours are layered, complex and delicious. It is the sort of food you can really enjoy with a beer and a handful of paper napkins. Perfect bar food.
Jim said "Golden Bear already had a good reputation for serving quality food and we wanted to maintain that style.  What inspires the menu is California and the Southwest of the USA; we want high end bar food and I started by showing Ben menus from my two favourite bars in LA – Father's Office and The Library Ale House – both awesome beer and great food."
The result is what Ben describes as a business within a business, "Bridget and I run the bar and restaurant operation, Jim focuses on brewing great beer and Anne deals with all the behind the scenes stuff.  We have weekly management meetings to make sure everything is on track so we can be ready for what I understand is going to be an onslaught during summer."
Jim and Anne, with support from Ben and Bridget, have created a premium destination in Mapua:  a destination that is warm and cosy – thanks to underfloor heating, spacious and inviting both indoors and out, a destination that serves great beers, wines on tap and of course, the great food prepared by Ben and his kitchen team.