Published in the Nelson Mail 25.07.18
If you remember café's like Faces, In Vino Fides and Café Max you will know exactly where the Hardy St Eatery is.
Since opening in the early 1990's as Face Café the premises has been home to a number of food businesses, some more successful than others, and the owners of Hardy St Eatery have brought fresh energy and a new vision to this prefect café location.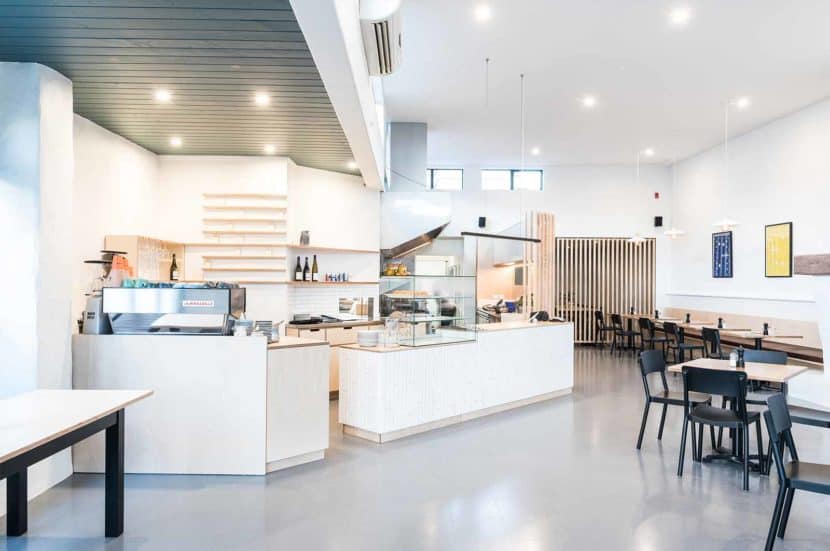 James Rutherford & Louise Morten quietly opened the doors to their café a couple of weeks ago, after a full interior refresh it is now a bright, inviting space where you can enjoy breakfast, lunch and everything in between six days a week.
James told me they wanted to open the business in a way they could manage it without huge staff overheads in the winter and so they could iron out the usual teething issues any new business has before opening for dinner in the summer months.
This measured approach comes from many years of experience in hospitality and management, Louise comes from a government head office background while James has cooked all around the world.
Louise says, "I am the office lady doing the stuff behind the scenes so James can focus on his passion of cooking, we are just working to our strengths."
So why move from Wellington to Nelson? James says they wanted to move their young family away from Wellington, "I grew up on a high country station in North Canterbury so we wanted to get away from city life and be somewhere we can enjoy the outdoors and be a part of a smaller community.
"Both Louise and I have family close by and having the top of the south on our doorstep it was an easy decision to make, and I don't think there is a better region in New Zealand to raise Evie and Madeline"
James moved from North Canterbury to Christchurch in his teenage years and started cooking food at All Bar One on Christchurch's Oxford Terrace, "then I left school and started a winemaking certificate at Christchurch Polytechnic, mum and dad wanted to get me a job on a vineyard but soil science was a bit much for a young kid who just wanted to cook so I swapped to the chefs course at Polytech."
When he finished the Chef's course he started to travel, working at McClay St Bistro in Potts Point, Sydney for a couple of years before spending twelve months in Tokyo on his way to London where he worked at The Sugar Club of Peter Gordon fame.
"The Sugar Club was fantastic for me it introduced me to many new ingredients and I felt I really started to understand the relationship between growers, suppliers and the kitchen and how important these relationships are to be able to get the best possible product on the plate."
James spent twelve months there and then the travel continued when he started working on super yachts, "I spent about eight years cooking on yachts sailing all through the Mediterranean, The Caribbean and I crossed the Pacific a few times on various boats.
"It was a wonderful experience, you are exposed you to so many different cuisines and the best produce in the world, you get pretty spoiled but it does come with pressure to deliver, I was lucky I got to work with some pretty good families so my super yacht experience was fantastic."
Louise managed to lure James back to Wellington where they lived for five years before moving to Nelson.
"I worked at Capitol in Wellington as the sous chef for about a year and then on to the iconic Nikau Café for a couple of years before finishing up my stint in Wellington at Revive Espresso, a very busy café and roastery in Petone.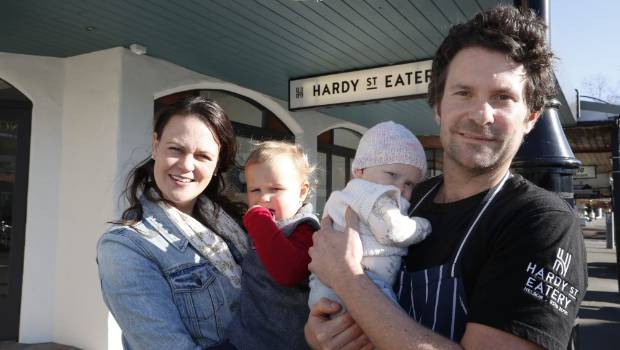 When the couple decided to move to Nelson they decided that rather than working for someone they wanted to have a crack at their own business, "so it was one of those situations of being in the right place at the right time when Café Max came up for sale.
"We flew down and immediately loved the site, a few weeks later we had a contract so packed up and moved, Madeline was born seven days later so it has been a very busy time for our little family."
As well as the fully refurbished premises James and Louise have found some fantastic staff,
"Andrew Clancey runs front of house, Clancey owned his own two hat restaurant on the coast just out of Melbourne for many years we are very luck to have someone with his skills and knowledge of wine and food onboard"
And I was delighted to see a very familiar face, Mylene who used to own La Gourmandise with her husband is also working at Hardy St Eatery, it is wonderful to see her smiling face serving us once again, Miho also from La Gourmandise is alongside James in the kitchen.
James will bring his extensive travel and knowledge into the Hardy St kitchen, he told me his approach to cooking is to have the upmost respect for the ingredients and using what is local where possible from markets as well as sticking to the seasons.
"This is not only beneficial for optimum flavour but also great business practice buying produce when there is a glut of a particular ingredient and preserving it in such ways you have it throughout the year.
"Our menu will change often, of course we will have our staples but we will be making tweaks and changes every week depending on what great produce we can get our hands on and what we feel like eating at the time.
"Overtime we hope the Nelson public learn to trust what we are doing and with that we can introduce people to new flavours and techniques."
They prepare everything in house except for the bread and want the food to be simple and honest, tasty and without any pretension, the wine list is small because they are only open for breakfast and lunch at this stage, but it will be expanded when they open for dinner.
Hardy St Eatery uses Revive Coffee from Petone where James used to work and he says while they are getting a reputation as a lunchtime dining establishment they are also open from 8am in the mornings for people who want breakfast or just a coffee and scone or doughnut.
"The doughnuts made using a recipe from the two Michelin Star St John's in London that are beautifully light and delicious."
Finally, they have created a small dining area at the back of the premises that is perfect for private dining, work meetings, luncheons and private functions, you can also book the whole restaurant space in the evening for private functions.
I say check it out, you won't be disappointed.