Published in the Nelson Mail 01.08.18
Brightwater Vineyards is one of Nelson's quiet achievers, owners Gary & Valley Neale just get on with the business of making fantastic wines and building a solid business. Their success in doing both of these things has been recognised regularly with wine show successes and even taking out the top award at the Nelson Tasman Chamber of Commerce Business Awards in 2012.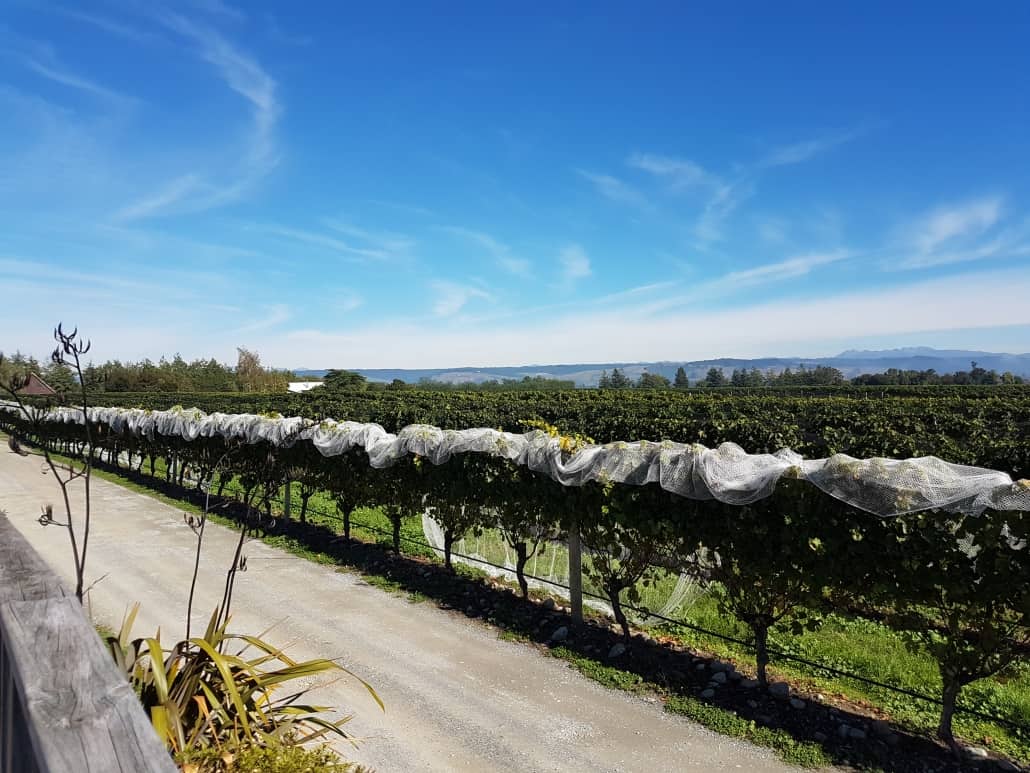 Brightwater Vineyards was the first Nelson winery to take out a Champion Wine of the Show award when they won that accolade for their 2009 Brightwater Vineyards Lord Rutherford Chardonnay at the 2012 Royal Easter Show, one of New Zealand's premiere wine shows.
While I think it is fair to say 2012 was a pretty special year for Gary and Valley they have had many other successes since they started making wine in 1999 including winning wine show gold medals and trophies for most wine varieties they produce.
Other than winning the champion wine in show award I think the trophy they can be most proud of is the Champion Pinot Noir Trophy they collected at the 2015 Air New Zealand Wine Awards, this is the one trophy that many producers consider the Holy Grail of trophies so for a small producer from Nelson to snatch it from producers in Central Otago, Martinborough and Waipara that are known for Pinot Noir production is a real achievement.
Having won these accolades doesn't mean they have been sitting back basking in the glory of the premium awards, with their vineyard manager (Dale) and winemaker (Tony) they keep focusing on making outstanding wines every year across each variety they produce.
I think the Rieslings they produce are beautifully crafted while their Pinot Gris delivers quality you can rely on every year and the Brightwater Vineyards Sophie's Kiss Rose? has very quickly gained a reputation as a delightful summer wine that has had a number of five star reviews and a gold medal over the years.
But it is chardonnay where Brightwater Vineyards really shines for me, year-after-year they deliver two versions of this wine that are fantastic, the Brightwater Vineyards Chardonnay is the little brother to the Brightwater Vineyards Lord Rutherford Barrique Fermented Chardonnay and like all little brothers it has its place in the world.
The 2016 Brightwater Vineyards Lord Rutherford Barrique Fermented Chardonnay has just been awarded the Colin Harrison Memorial Trophy for the region's best Chardonnay and it is the third time Brightwater Vineyards has won this award in recent years.
After the awards dinner at Jellyfish in Mapua last week I had a chat with Gary and Valley about what makes not just their Chardonnay special but what goes in to making award winning wines the consumer wants to buy, not just once but come back and buy again.
Valley told me the first thing she wanted to say was that the award winning 2016 chardonnay was memorable for many reasons but especially for the fact she had a fall in the winery and broke her shoulder three days before the grapes for this wine were harvested.
"This wine is totally down to the guys in the winery, Tony Southgate our winemaker and Dale Springer our viticulturist were stars for us, I was totally immobile for weeks and Gary had to spend a lot of time taking care of me as well as running the business so I can't say enough about the effort these guys and our other staff made.
"I also think the way we work as a team has been really important to our success over the years, sure we have  some pretty intense discussion at times but I think the fact we can do that has made us stronger, not only as business owners but as winemakers."
Gary told me they have the same challenges as everyone else when it comes to growing grapes and making wines, "the weather effects everyone and we have had three consecutive vintages where the weather has played a huge role, this year for example we got 304 mm of rain in January, 245 mm in February when we would normally get an average of about 110 mm total.
The big problem was caused by the ex-tropical cyclones Fehi & Gita in January / February and then the warm nights in March / April that allowed disease to survive & spread, as well as vintage being one of the wettest harvest periods we have had for many years.
"2016 was also a challenging vintage, not just because of Valley's injury, because the weather caused a few issues right from flowering in November to harvest but we put a huge effort into ensuring our vines were in good health and set to handle these adverse events that seem to be happening more regularly."
Gary also told me viticulturist Dale has said a few times that if he had to pick only one variety to grow on the site it would be Chardonnay, "for us it seems perfectly suited to our site and while we do need to really take care of it we always seem to be able to harvest excellent Chardonnay grapes from our vineyard."
When it comes to selling the wines they produce Valley says that takes up most of the year, people often think wineries make wine once a year and then sit back and enjoy the fruits of their labour but it isn't like that, sure harvest time and making the wines is hugely important but that part of the process only takes a few weeks.
"We have to manage the wines in the winery for many months and we need to sell it too, and that is often the hardest part. There are so many wines available these days we need to work really hard on marketing both here and overseas."
Son Josh has recently joined the business, he has a degree in Digital Media "so he has dragged us kicking and screaming into the 21st Century" says Gary, "he deals with all our photo, video and website production stuff as well as helping in the vineyards and winery when needed."
Brightwater Vineyards have gained a reputation for producing high quality wines consumers can rely on year-after-year and I think they produce some of the highest quality value-for-money wines made in this region.