I think by now you will know I am a huge supporter of this region and all the outstanding people and businesses we are lucky enough to have based here.
We have some simply outstanding food and beverage producers and plenty of restaurants and cafes that turn those great ingredients into delicious dishes for you and me to enjoy.
I love telling you about the great offerings available, especially in recent times when I have been sharing some of the results of hard work put in by various hospitality venues around the region as they come out of an enforced closure. These guys really do deserve your support.
The flip side, and one I have chosen not to write about previously, are those venues that serve sub-standard meals, food prepared without a huge amount of love and passion by the people making it, food prepared to a budget without much thought about quality.
These venues do exist and if they don't step up to the mark and start putting some care and love into the food they serve then they will fail in these difficult trading conditions.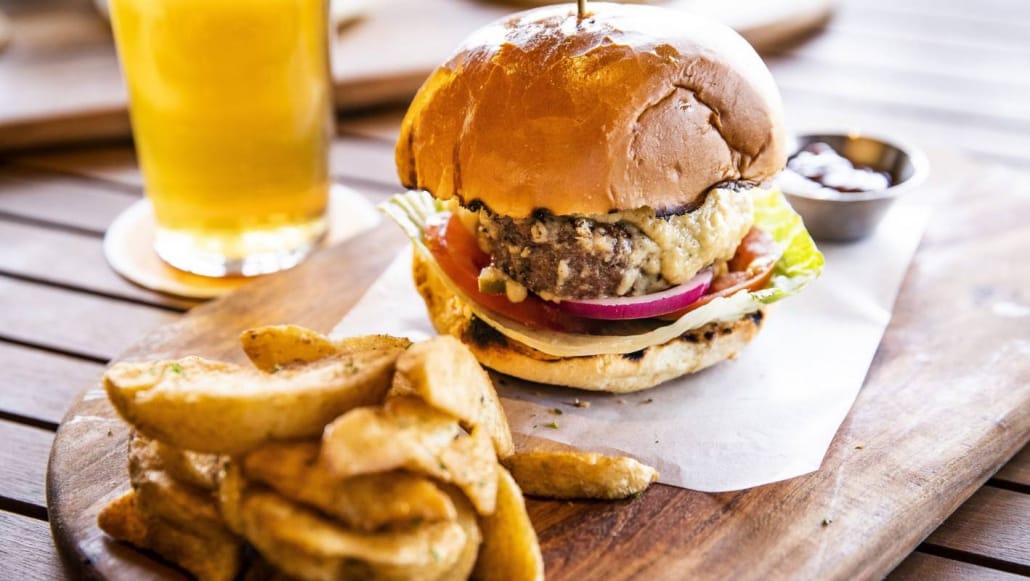 There are only so many dollars people are prepared to spend on dining out (including takeaways) and experience tells me people will spend their money where they get value for money and delicious food. Be it fine dining, a café or a food cart people just want good, honest food made with fresh ingredients and prepared with a bit of love, not just a few ingredients tossed on a plate.
As someone said to me recently "We've had some very disappointing family food experiences despite spending quite a lot of money since lockdown lifted.
"I've tried "Salade Nicoise" with two tiny slices of cheap sliced olive and no potatoes on top of bagged mesclun, I had to ask for potatoes and got a little plate of them, "Caesar Salad" with the same dull bagged mesclun, bacon replaced salmon, a few croutons, otherwise identical, both dishes cost just under $20.
"Lunch with a friend today was disappointing, she had a 'lamb' pie with no lamb in it while at another café a roast vegetable salad main was just that – an enormous plate of roast vegetables and no extras, extremely unappetising."
So my message to the hospitality businesses serving food that's sub-standard is – you need to step up to the mark, we all want to support local businesses but we also expect reasonable food.
Kevin Hopgood and Aaron Ballantyne are two chefs who do treat ingredients with care and they love creating delicious food from humble ingredients. Aaron says "these two recipes can be used with various dishes, don't take much effort and can be made ahead of time.
"We use them with roast duck breast but the kumara mash would be great with a nice piece of pan-fried fish or roast chicken and the beets would be perfect with a juicy steak. Because both vegetables are in season right now they are very affordable and with a little bit of effort you can turn them into great side dishes."
KUMARA PUREE
Ingredients
100g butter
1 small onion
500g orange kumara, peeled & diced
20g honey
500ml chicken stock or water
Sea salt & white pepper
Method
Melt butter in a large heavy based saucepan over a medium heat.
Add the onions and gently cook for 5 minutes to soften.
Add the kumara and continue to cook over a medium to low heat until very soft and slightly caramelised.
Add the honey and chicken stock, bring to simmer until the carrots are very soft and the liquid has reduced by half.
Place the kumara into a liquidizer and puree until smooth. Season to taste with sea salt and white pepper.
Pass through a fine sieve and refrigerate until needed.
Gently warm through in a bain-marie to serve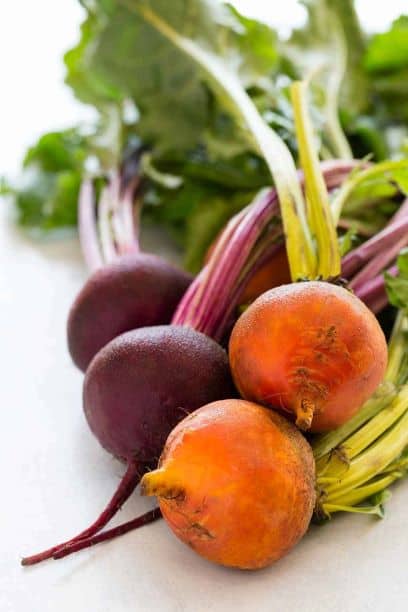 ROASTED BEETS
Ingredients
4 baby golden beets
4 baby chioggia beets
4 baby red beets
Olive oil
Rock salt
Vincotto
White balsamic
Icing sugar
Sea salt & pepper
Method
Separately roast the different coloured beets; seasoned, drizzled with olive oil then wrap in tin foil, on a bed of rock salt until tender. (About 40 to 50 minutes.)
Once cooked and still warm, squeeze off the skins, then cut each in half.
Season the beets with salt and pepper then marinate each separately with icing sugar and olive oil, using white balsamic for the golden and chioggia beets, and vincotto for the red beets.
Rewarm in the oven for service