Regular readers of this column will know about my love of wine and good food, but what about other drinks? Just as not everyone likes wine, I don't like gin, I don't know why but I just don't like it. My first preference for a spirit is a single malt whiskey so I was delighted when the co-owners of Cod & Lobster, Nick and Kymberly Widley, opened Kismet, a cocktail lounge on Hardy St that specialises in aged spirits, especially whiskey.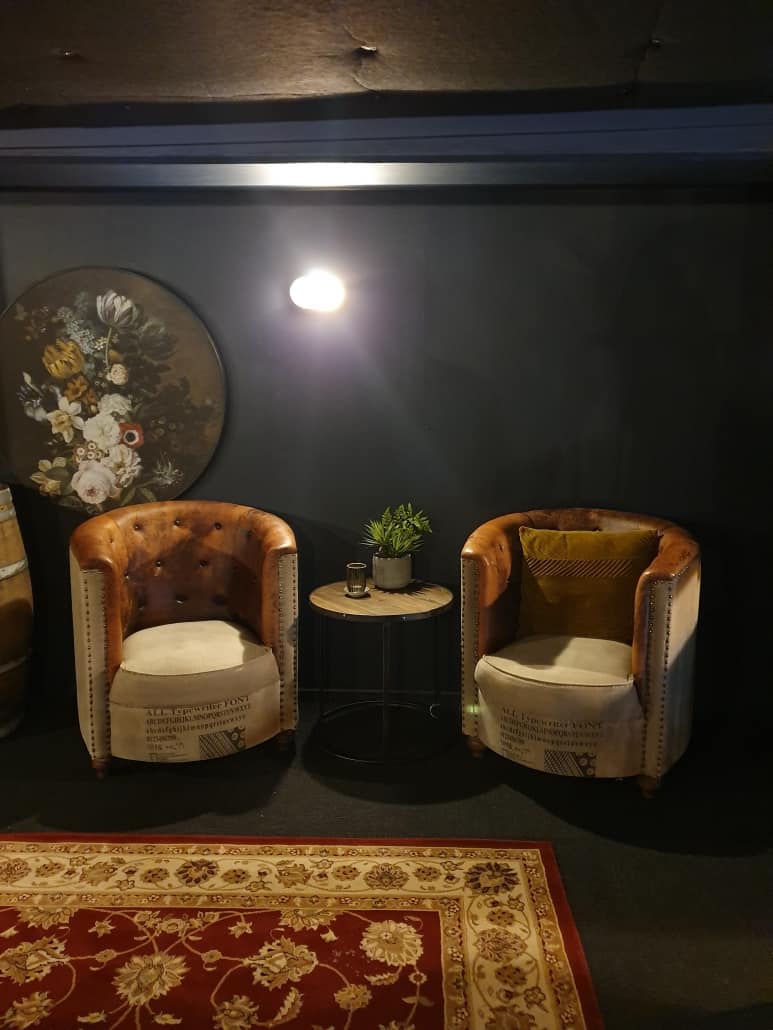 Cod & Lobster Brasserie is arguably one of New Zealand's premium gin cocktail bars as well as being a delightful restaurant. The sister cocktail lounge, Kismet, has an almost absolute opposite ambience, where Cod & Lobster  is bright and sunny, Kismet wraps you up in warm comfort with deep-cushioned leather sofas and a stunning range of whiskeys to enjoy in the subdued lighting.
Nick has a huge amount of experience in the cocktail business and has gathered people around him who have the same passion for premium drinks. Premium doesn't always mean expensive, as he says it's all about the quality of the experience, even at lower prices.
That's not to say Kismet doesn't have premium whiskeys on offer, Nick says "you can get a $9 dram or at the top end a $180 dram" yes, that's a dram not a bottle.
When I had a chat with Nick and Kymberly last week I asked them why they wanted another business and why a cocktail lounge, "the idea was always on the cards from the moment we opened Cod & Lobster, we just never knew it was going to be called Kismet" says Nick.
"The only downfall with Cod & Lobster is that the bar isn't big enough, the restaurant focus means people don't always feel comfortable treating it like a bar and coming in for a cocktail so Kismet caters for that."
Coming up with Kismet as the name for the lounge was quite a long journey but it just fell into place when the space on Hardy St came available, "my great friend Alex Ricketts and I used to joke about having the last word and he ended up working in a Christchurch whiskey bar in New Regent St called The Last Word that was owned by the people who own Whiskey Galore in Colombo St.
"He bought The Last Word about 18 months ago, so it was sort of kismet for him."
The idea for the lounge gained traction after Nick won the Glenfarclas Cocktail Competition with a drink that celebrated the Battle of Trafalgar, the Nelson's Blood cocktail. "It's said that Nelson's last words were 'kiss me Hardy' and when we found the old bead gallery space on Hardy St it just clicked into being as Kismet on Hardy, Nelson was also put into a barrel of brandy to be taken home so it seemed to be an appropriate name.
"Kismet is Persian word for fate, it's about fate and friendship and that's what we like to do in the bar."
The space has a mezzanine floor that creates an area perfect for private functions and events, Kymberly says "we loved the idea of a spiral staircase and that was the biggest issue we had, we couldn't do very much with fitout and decorating until the staircase was built because we had to remove the front windows to get it in.
"While building seemed slow everything was built off site and as soon as the spiral staircase came in through the windows we were away and running."
Nick told me that the good thing about the process was it gave them a lot of time to think about the decoration and they didn't have to hurry anything, "Kymberly really came into her own with the design and feel of the place, we had a baby in April and they were both back in the office at Cod & Lobster a few days after the baby was born and turned the upstairs lounge at Cod & Lobster into a huge mood board for Kismet."
It was important to them to have a merchant navy feel to the design and fitout, "we wanted to keep the reference to Lord Nelson with a solid maritime feel, it isn't about fishing nets and buoys, it's about the things you see in merchant ships."
The bar top and shelving that holds hundreds of bottles of deliciousness was built by a local boat builder, AJ Rankin. "We wanted to make the bar top look like it was taken direct from the deck of an old ship and the only way to do that was get a boat builder to build it for us, AJ was absolutely amazing to work with, he totally understood what we wanted and boat builders are pretty good at finding spaces and using them to the maximum so we have draws where there would normally be wasted space."
Because they have both places Nick and Kymberly rely hugely on their staff, "We have some fantastic people in both places" says Kymberly. "At Kismet we have staff who have been cocktail specialists for many years."
Kismet manager, Andy Wonderley, is from the UK and worked in Ponsonby for a while, "when he was in the UK he opened about a dozen bars for a company he worked for so is hugely experienced and his partner is the assistant manager at Cod & Lobster, they seem to have settled in Nelson really well" says Nick. "They are true industry professionals."
Kris Seymour is the other bartender and has worked in the industry for many years, "he came here from a cocktail bar in Brisbane, he walked into Kismet said I want to work here and started that afternoon.
"Tess works part time but it doesn't matter how many hours they work Kymberly and I want to help them learn more about their craft, so at end of every shift they are encouraged to have a half dram of a different whiskey, take notes and learn about the distillery so they are continually expanding their knowledge, they can share that with customers."
As part of their learning Kris and Andy are going to spend some time at Whiskey Galore and The Last Word in Christchurch during the quiet months to get more experience. "It's about adding value to staff in ways other than just pay and it's helping them give customers a great experience."
At Kismet they have all the classic cocktails from the prohibition era onwards on their cocktail menu as well as seasonal cocktails that change regularly to reflect the weather outside.
To get the full Kismet whiskey experience I can highly recommend the flights of five drams the very knowledgeable staff can guide you through, "you can trust the recommendations of these guys, they really know their whiskeys" says Kymberly.
Published in the Nelson Mail 26.06.19