Last week I wrote about the superb artisan producers of gelato and sorbet, Gelato Roma, however I discovered another producer of premium ice cream products in the supermarket chiller earlier this summer – Motueka Creamery.
It didn't take much to find out this is another brand owned by Talley's and is their move into the premium ice cream market. They have been making ice cream and frozen dairy dessert products for many years and because the Talley's business is such an important food producer, not just in Motueka but in New Zealand, I figured it was time I found out a bit more about what they are doing in this frozen treat space.
Last week I visited their plant in Motueka to meet with Lorelle Puklowski, the Talley's Group Marketing Coordinator and Mike Elston who is the General Manager of Ice Cream Production for the company and they showed me around their state-of-the-art facility before we sat down to talk about this latest addition to the Talley group of frozen products.
Mike told me they created the Motueka Creamery as a premium product "because the market for ice cream was trending towards one litre packs and premium products so as one of the largest producers of ice cream in the country it made sense for us to be in that market space.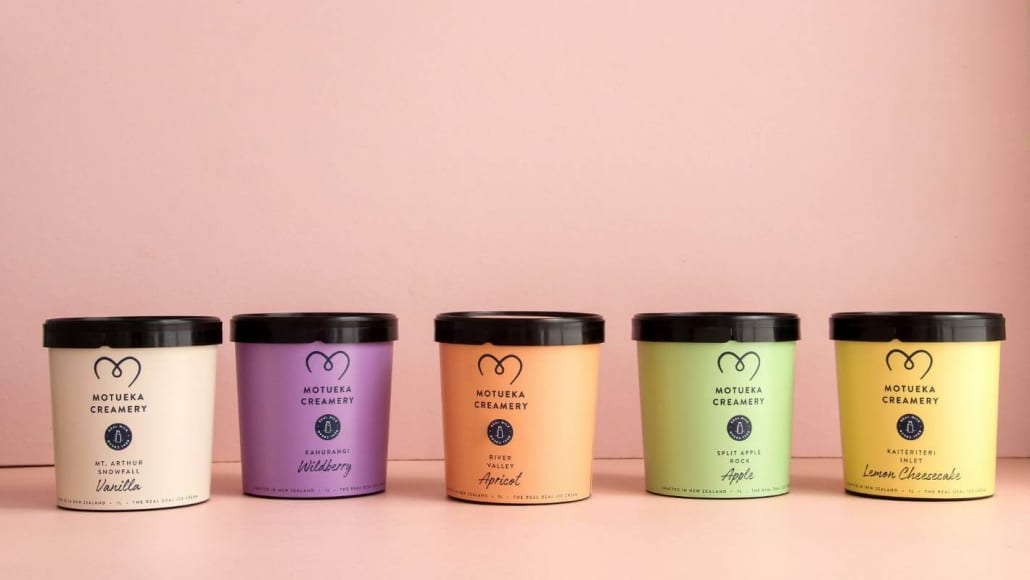 "We decided if we were going to be in this part of the market we wanted to create a product that reflects where we are based, we have long, well-established links to Motueka and the wider region so we started with the brand name that reflects our home and then we named various flavours after local landmarks and locations. For example, our vanilla ice cream is Mt Arthur Snowfall while other flavours include River Valley Apricot, Kaiteriteri Inlet Lemon Cheesecake, Ruby Bay Sunset Passionfruit, Kahurangi Wildberry and Split Apple Rock Apple."
Mike laughed when I said Apple ice cream? "We think it's the only apple ice cream on the market, if you like royal gala apples you will love it."
One of the key things that puts this range of ice creams in the premium category is that real fruit and other ingredients are used in all of the products, Lorelle said "our lemon cheesecake flavour has real fruit pieces and real cheesecake biscuit base mixed through the blend while there are chunks of apricot in the River Valley product and pieces of apple in the apple ice cream."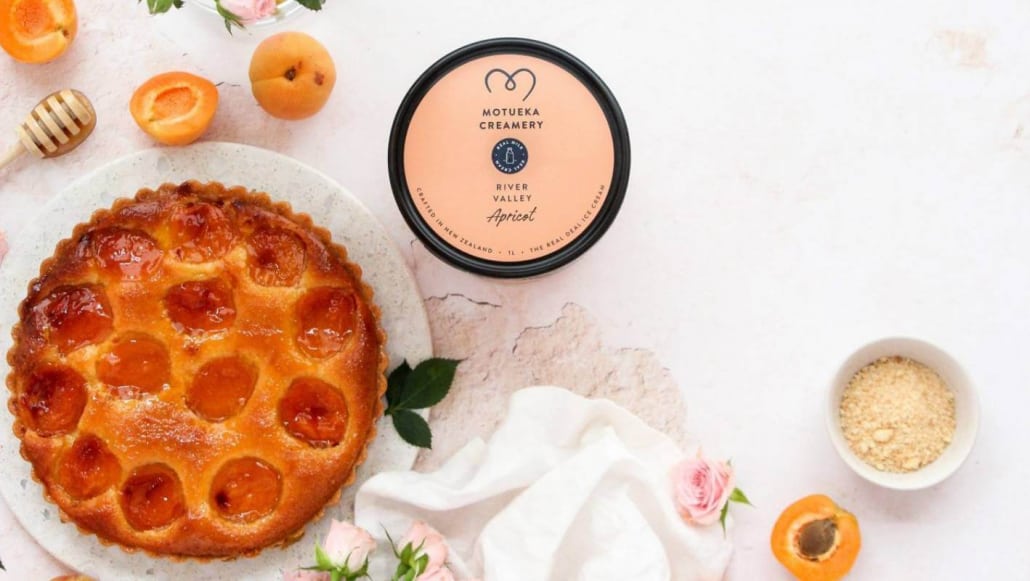 Another key to the quality of the product is the use of real milk and real cream, some producers use solely milk powders and anhydrous milk fats or vegetable oils, Mike told me both of those things give you an inferior tasting ice cream.
These products are widely available in New Zealand with the move into international markets on the horizon "particularly in Asia" says Mike. "But it is a very tough market to be in, their food safety standards are incredibly rigorous. I think some countries use high standards like this to make it difficult for producers to enter their markets, they may not have trade barriers but their standards do keep many from selling into those countries.
"We pride ourselves on the quality of the ice cream coming out of this factory and we have a huge focus on hygiene in the factory, we treat everything as if it's an export product to these high-standard countries, even some of our standard domestic product is treated as an export product.
"If we were to try and meet different standards for each market place it would be a nightmare in the factory so we simply surpass the highest standards required and that means we comply with every market we sell in."
The most stringent market is Japan and they require milk to be pasteurised by heating to 83 degrees for 27 seconds while here the standard is 72 degrees for 15 seconds so just processing to one high standard just makes sense for managing product in the factory.
The laboratory at Motueka Creamery is very comprehensive and is designed to meet international health and testing standards, "all product is tested in-house and also externally by Assure Quality, The Assure Quality testing is essential for export markets but it is also a double-check of our testing systems to make sure we are right at the leading edge of reliable quality."
Motueka Creamery also take allergens very seriously because of the harm incorrect labelling and handling can cause to some people, Mike said "it seems like every second day MPI put out product recalls and every time you can guarantee there will be a product recall for allergen issues, we have never had a recall for allergen and hygiene issues."
In fact, they work so hard on this reliable quality they were awarded the inaugural Allergen Bureau's New Zealand Best Practice Food Allergen Award, "we're really rapt about that because it shows how seriously everyone in the factory takes food safety."
MPI audit ice cream plant at the Talley's complex in Motueka at least four times a year which is the very best step you can be on, many others are audited much more often "and we have equally as many Asian audits that are carried out by our distributors or the company buying the products, the Korean government audited us a few years ago and we got top marks and they gave us great feedback," Mike said. "High standards have become the norm, it's just how we do business."
At the 2019 New Zealand Ice Cream Awards they won 14 awards, including gold and best in category in the premium vanilla ice cream category. In 2017 they also took out the Supreme Award for the Green tea ice cream "while it's available here the key market for this is Asia so winning gold for that is important for our marketing in that region of the world", says Lorelle.
As with everything the Talley Group does Motueka Creamery is done very well, Lorelle says "we wanted a simple yet sophisticated look for our packaging, something that was bright, colourful and stood out in the supermarket freezers. The flavour names were inspired by the places we call home and are also places that many New Zealanders resonate with as holiday hot spots. Of course, the fact we're 100% NZ owned is something to be proud of."
The next piece of the marketing puzzle is to have some fun so look out for the new Motueka Creamery caravan that will be appearing at events around the region, including at the Mapua Wharf for the K2M (Kaiteriteri to Mapua) marathon in May.