Nelson has a huge number of coffee roasters in the region, and they are all very good but The Coffee Company located at 130 Bridge St, next to Hardy St Eatery, don't roast their own beans, they specialise in providing the equipment you will need to make the perfect coffee and sell premium imported roasted coffee and other treats.
Coffee is an important part of my daily diet so any business that can help me make a better coffee grabs my attention.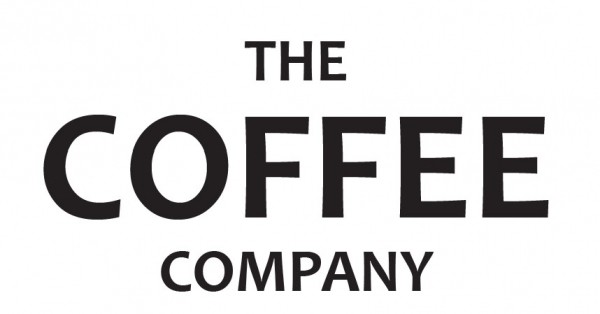 At The Coffee Company they have everything "from beans to machines and all the in-betweens" so last week I dropped in to chat with Ange Spori and James Graham, the son owner Iain Graham, to find out about exactly what they do and what drives their passion for great coffee.
Iain was out of town when I dropped in to see them but Ange told me he has a horticultural background having owned and operated several orchards around the Nelson district before changing direction in 2003, that new direction was coffee so he's approaching 20 years of experience in the industry.
Ange says good coffee is in her DNA, "I have worked in hospitality most of my working life, both in New Zealand and overseas." She has been working with coffee and coffee equipment now for more than 15 years, including spending time developing relationships with suppliers in Italy.
When she was living in Switzerland for a few years she put her cooking and front of house skills to work, "but I had to start as a kitchen hand because I couldn't speak the language even though I had finished about half of my chefs qualifications at NMIT while I was working in Nelson. I have always been addicted to coffee but in Switzerland the coffee wasn't great at the time, I had to travel 20 minutes to get a real espresso coffee."
She came back to Nelson and worked in various places on the waterfront here and began working for Iain part time, "he had started doing the coffee thing and working with him quickly turned into longer hours and eventually grew into what it is today."
Coffee has been around for centuries or as their website says "since an Ethiopian shepherd observed his herd of goats 'dancing and frolicking in an unusual manner' after eating the berries from shrubs which turned out to be Coffee Arabica" and while The Coffee Company Ltd hasn't been around quite that long they are now well established in the coffee scene in New Zealand.
Iain started the business by importing coffee equipment and already roasted coffee beans and setting up a small shop within Polar Hospitality on Tahunanui Drive. Called Everything Coffee they sold everything from dishwashers to glassware as well as coffee machines and of course the beans and accessories. "Iain was the top of the South Island distributor for ESE coffee machines as well as Caffé Molinari coffee and we are now the New Zealand importer for Caffé Molinari and send their products around the country from the Tahunanui warehouse."
Ange said "as the business grew Iain needed more office space, he talked with Yuri from Gelato Roma who was looking for the same sort of thing and together with another person formed Caffé Roma where we had retail shelving and office space and someone else ran the cafe.
"After a couple of years we decided the coffee business needed a dedicated location because we wanted to grow the retail part of the business, almost as a showcase for our wholesale products. This shop at 130 Hardy St was vacant at the time so we jumped on it.
"The shop is only a small part of the business, online is big and after we took over the New Zealand distributorship of Caffé Molinari it grew to another level again. We do all the pretty stuff here and run the distribution from Tahunanui. The shop is important because we also get a feel for what customers are looking for and can factor those things into the online and wholesale business."
As examples they recently added a range of German teas to their portfolio, "it took me about two years to find a brand we like and that would fit with our other products, we chose Althaus Teas and get them prepacked so they stay fresher rather than packaging them from bulk here."
Chai latte blends are also big sellers for The Coffee Company and they recently added two ranges that are made by a father and son, "Urban Blends is made by the son in Australia while Café King is made by the father in Christchurch."
Chai Latte is a spiced tea extract but these guys also make things like Pink Beetroot that has a beetroot base rather than a tea base.
A new product for them is the locally produced Sunhouse Chai that is made in Upper Moutere, "it's a sticky chai flavoured with honey and turmeric" says James who joined the business fulltime in 2017, "But I have always been kicking around in the background so have grown up with coffee as part of my life, the first half was apples, the next chapter was coffee and refrigeration and now it's just coffee." He says he does everything from sales to packing and dispatching wholesale and online orders and is the general gofer. Ange said in a small team they all tend to get involved in everything.
Iain is the man behind the business and is the technical service guru, "there isn't much he doesn't know about coffee machines so we are able to support the servicing of all of the equipment we sell"
And they sell a huge range of beautifully designed, high quality coffee making equipment, from coffee machines and parts, stove-top coffee makers, filter coffee makers and everything else you need to enjoy the perfect coffee or tea.
James explained the three types of coffee making products they sell to me; coffee pods is where Iain started, they are like two pieces of paper pressed together with coffee in the middle, capsules are the little foil cups that fit Nespresso machines, and then the beans that can be ground to order for an espresso machine, plunger, drip filter or pour-over system.
So, what's the difference between espresso and pour-over coffee making? Ange say's "Espresso extracts the flavours and oils from the coffee while a pour-over (paper filter style) extracts the flavour but the paper filters some of the oils out so the purity of the different coffee origins shine in the flavours."
All this adds up to a one-stop-shop for all of your coffee needs, you will find people who are passionate about tea and coffee and all things associated to it at The Coffee Company in Hardy St or check out their on-line store and they can deliver beautiful Italian coffee and equipment to your door.