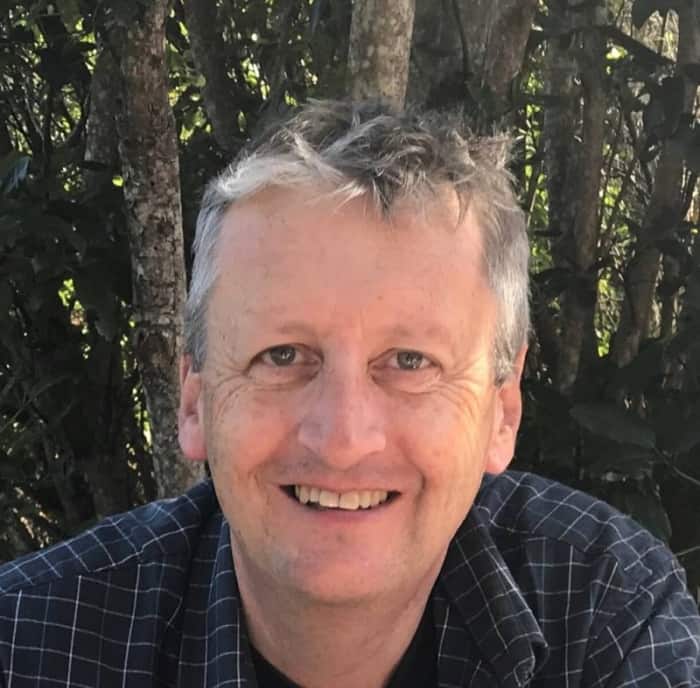 I first met Don Grant about 22 years ago when he set up Tasman Bay Herbs and have been following his various adventures over the years, including his latest enterprise, Penati Crackers, with more than just a passing interest.
He founded Tasman Bay Herbs in 1996, a business that grows culinary herbs hydroponically to supply a wide range of fresh flavours to supermarkets around New Zealand.
I caught up with Don last week to find out what's been happening in his life and a bit more about how he makes these delicious crackers that have become firm favourites at our house and office since we discovered them last year.
He still owns Tasman Bay Herbs but after 22 years he reckons he has the right people in the right positions so he can step back from the day-to-day hustle and bustle of running a horticulture business.
"I have a great management team running it for me with fantastic staff and that frees me up to indulge my passion for Penati."

Interestingly he has brought the same attitude of healthy food production to Penati that he embraced with Tasman Bay Herbs, "we're the only salad producer that doesn't wash the product in chlorine and that means not only does it last longer the salad leaves haven't been exposed to any harmful sprays. It's the same with Penati, no additives – just nut and seed goodness."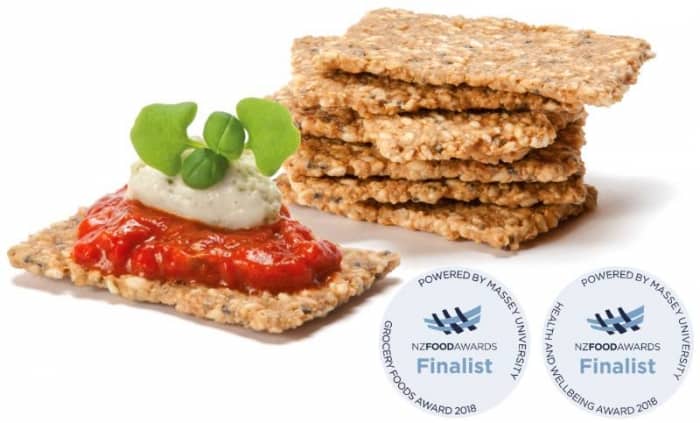 In true innovator fashion he really does want to spread the word about the processes he developed, but commercial reality means he has to keep some secrets so our conversation ranged from Tasman Bay Herbs to why crackers and me trying to find out just what makes his crackers so tasty rather than like bird seed.
"Penati crackers came about because I wanted to feel great, I'd been going through a bit of a tough time and you could say I'd been eating my feelings a bit.
"Too many chocolate biscuits, a little too often, were taking their toll on my health and I was eager to get my vitality back.
"I started a low carb, healthy fat lifestyle and was beginning to feel pretty good, but the chocolate biscuits were still taunting me. I searched for a replacement but found most biscuits and crackers weren't nutritious and were packed with carbs and added sugar.
One day, a friend baked me some seed crackers that weren't too bad so I started experimenting in my kitchen with mixed results, I wanted healthy, tasty and natural and thought I had cracked that nut until my niece came visiting a few months later."
She tried his seed crackers and, as all good nieces do, "she told me the truth, she thought they were awful and I challenged her to do better."
This was the beginning of many months experimenting to create the "perfect nutritionally rich, high protein, low carb, sugar free, gluten free Nut & Seed cracker full of flavour, with an honestly delicious taste" Don says.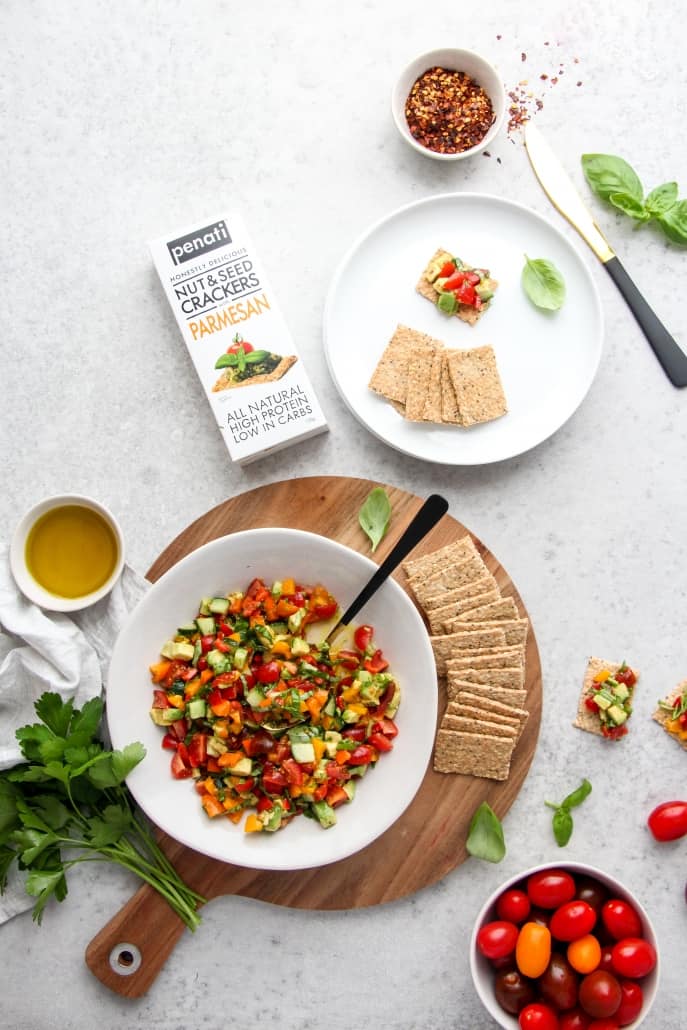 "I started having them for dinner with different toppings and lost some weight, add  to that everyone else asking for them and I realised it would make a good business if I could scale up production." That was the beginning of a four-year process in 2014 to get them manufactured and into the market.
Don says they are obviously quite different to herbs, there are lots of factors he can't control in the horticulture business and he thought this could be quite a good journey to head off on, "the main reason I thought it would be successful is people feel great after eating them, as well as being tasty they really are good for you."
He started out wanting to have all the production done locally but the local commercial bakers couldn't process them for us. Their factories needed to remain peanut-free to avoid allergy cross contamination.
"Unfortunately, I had to take production out of Nelson and after scouring New Zealand found Kaye's Bakery in Invercargill who were willing to make them."
When Don went to Invercargill to meet the folk at Kaye's and run some trials "the first trials didn't work at all, initially they couldn't commercially manufacture them because I wanted to have them as natural as possible, after lots of trials we found the secret to making them – and it will remain a secret!"
For me one of the really interesting things about how Don has established this business is how he uses contractors, Nelson based ones where possible, to do everything for him. "I didn't want to create another model like Tasman Bay Herbs, because we do everything ourselves and that means employing lots of staff and managing all of the issues around growing, packaging and selling the products and at times this can be overwhelming.
"I'm really lucky with the team I have around me there, but I didn't want to have a second business with the same demands." Contracting everything from production right through to sales means he can focus on having a really good quality product and employ the necessary skills he needs as required. "I wanted to be able to run it from my phone and home, that's where I test new flavours and do product development in my kitchen."
"I've got an exciting new product due out in June, it's a Penati snack that will be suitable for people on the move, lunches, outdoor activities and the like. Because Penati Crackers is blitzing the premium cracker section, the new product  will hopefully do well in the lunchbox category having low carb, high protein benefits suitable for all ages. "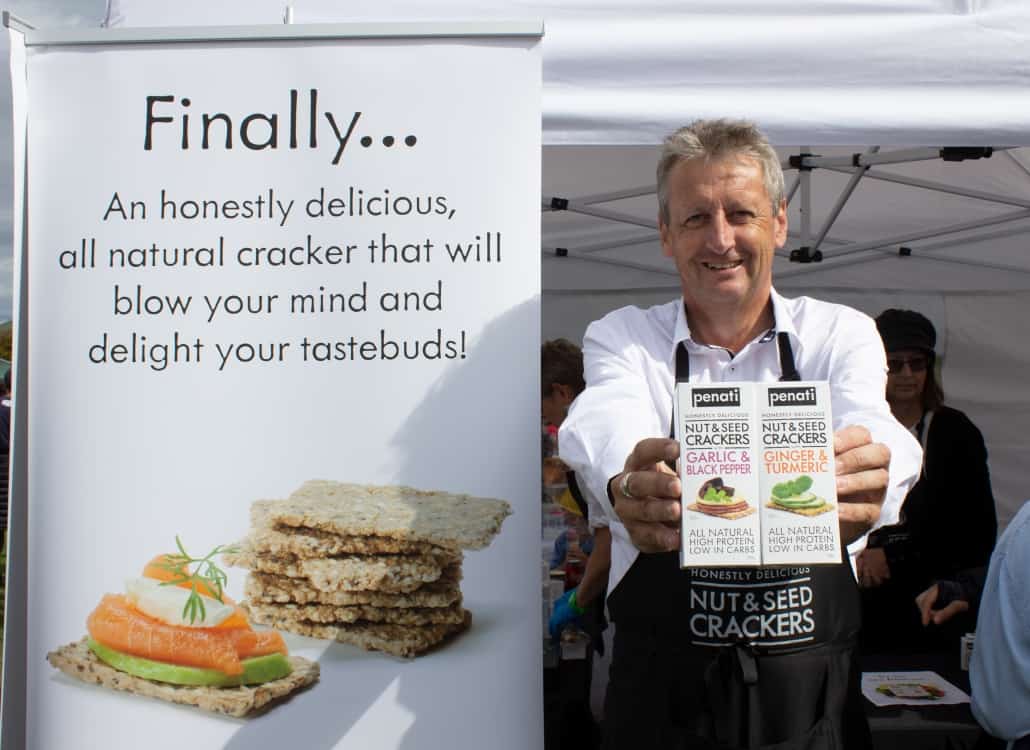 Don launched Penati at Kai Fest in April 2018 and has produced more than 300,000 packets by their first birthday last week. The product is stocked in 180 stores, has just added two more flavours to the range – Garlic & Black Pepper as well as Ginger & Turmeric, taking the total to five.
As well as planning to export  the first Penati Crackers later in the year Don is looking at how he can collaborate with other local producers who share a similar passion with their products and all I can say is that based on his track record look for this business to become another Nelson superstar.
Published in the Nelson Mail 17.04.19