A few of the key factors in the success of any business are being able to adapt, innovate and strive for continual improvement, even if you have the market sector cornered, and that is exactly what Pic Picot and his merry band of peanut butter wizards do.
The Pic's story about making peanut butter at home because he thought the commercial stuff was simply awful is very well known but people often forget the risk, thoughtfulness and extensive planning required to build a business the size of Pic's Peanut Butter into the enterprise it is today.
Let's be honest, it is just peanut butter, damned fine peanut butter but just peanut butter none the less, it is the dedication to excellence, the branding and marketing that has made this one of New Zealand's most trusted brands and has provided the springboard to expand the range of products produced by the enthusiastic Pic's team that shares his dream to create a business that is important to New Zealand, and just happens to be based in the place he calls home, Nelson.
When a new Pic's product arrives on the shelves everyone is more than happy to try it because we trust Pic and his brand but what we don't see is the very careful market analysis and product testing that happens before you and I get to buy it.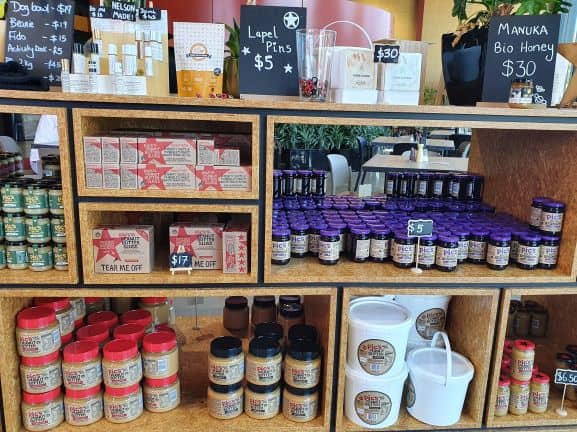 Making products like almond butter and cashew butter seems like a simple thing to do but there is a lot of planning that goes into the production of these to ensure there's no cross contamination with peanut products. Then there's simple things like selling peanut butter 'slugs' so you can take the handy little plastic squeeze pouches with you anywhere or even selling it in buckets for those who just can't get enough of his pure peanut butter – "we only add salt, nothing else".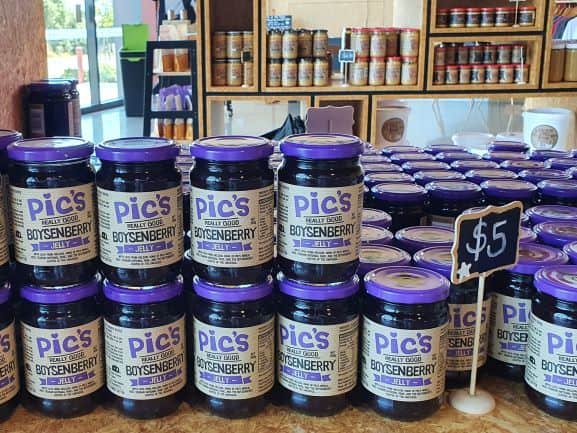 Because we live in a region where a large proportion of the world's boysenberries are grown it seems like common sense to add boysenberry jelly to the range they produce, after all peanut butter and jelly is a classic blend to spread on your morning toast.
Honey is another product that was simple to add, just find a reliable source of premium honey and add the trusted Pic's brand. Then there's those who have created products like ice cream and chocolate using Pic's peanut butter; however, creating a whole new product isn't easy, especially when you have built a peanut butter brand on having nothing but peanuts and salt in each jar.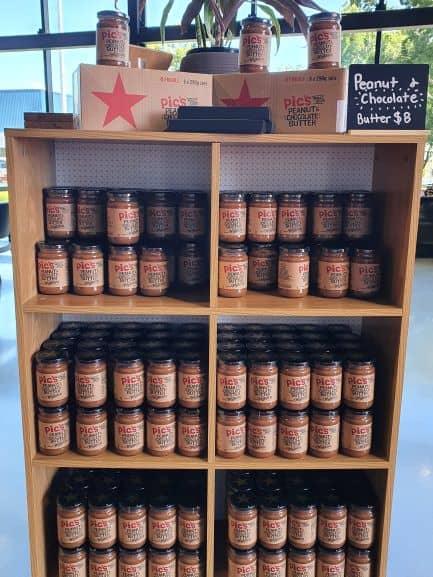 The latest product from Pic's has been created in association with another trusted New Zealand brand, Whittaker's Chocolate. Pic's Peanut Chocolate Butter is like a Whittaker's peanut slab in paste form, and it's bloody delicious!
When I received a sample of this new product I phoned Pic and told him we needed to talk, the product is ridiculously good so I wanted to know what went in to creating it and getting it to market without compromising his trusted brand. We sat down over a coffee and he told me "it actually started about five years ago so it isn't something we have jumped into on a whim.
"There had been mutterings in the firm about needing a chocolate peanut butter about 5 years ago so when a Dutch girl came to work for us as an intern and she needed a project we gave her the peanut chocolate butter as a project to research for us.
"She did some work on branding and label design and we made some trial batches and ran a public taste test at a Nelson City market day at the time, the public loved it but I was resistant because I'm a purist when it comes to peanut butter, it's who we are as a company.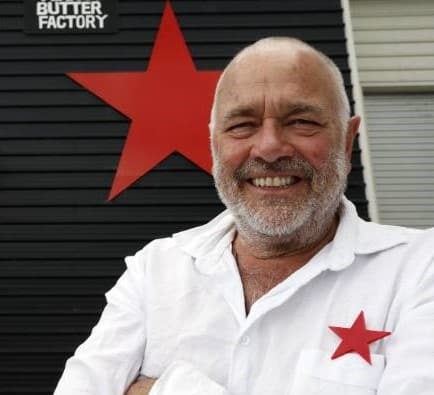 "But the team were keen to do something and kept pushing the idea to me, I just kept my thumb on the hold button for five years rather than pressing go however, I have a fantastic team and I know I need to support them as much as they support me, I trust them and their thoughts around these things and I can't be autocratic all the time."
Having Whittaker's as a co-brand partner was an important part of the decision. "I love the fact they are manufacturers like us, not just a company marketing a product, I want to partner with people who make stuff rather than just selling a product, we also always want to make products that are going to be used rather than being tried once or twice then ending up being pushed to the back of the shelf in the pantry."
That means a huge amount of effort went into creating the right peanut chocolate butter blend, "we are peanut butter makers first and foremost so it had to be a peanut butter product with a chocolate flavour rather than a chocolate product with a peanut flavour."
When we talked about the risk of bringing a product like this to market he said of course it's a risk, "but if we stop taking risks we become boring and that is worse than death. If you didn't do something different you would never know what the outcome might be and just might miss the golden opportunity."
As much as I like this new product Pic's is first and foremost a peanut butter producer this country, and many others around the world, trust so Pic Picot would never let his company do something that will compromise the hard-earned trusted brand stamp.
A top tip from me is to try this delicious peanut chocolate butter spread on a warm croissant for a Sunday morning treat, outrageously decadent!
Published in the Nelson Mail 03.03.21