A number of products cross my desk that are really useful but don't really fit the Taste of Nelson theme of this column, occasionally there's one that I think is worth telling you about, and this is one such product, specialty cheese and food storage bags.
If there is any one food that is my absolute downfall it is cheese, I just love it in all its forms – soft and creamy, crumbly and sharp, gooey and stinky, melted on pizza or grated on top of pasta. We often have a number of wonderful cheeses in our fridge and we have a real preference for locally produced treats when it comes to specialty cheeses.
In this region, and in fact all around New Zealand, we are fortunate to have some very talented cheesemakers living among us, cheesemakers who make a range of stunningly tasty products. Many of these beautiful artisan cheeses are expensive when you compare them to their large industrially produced stablemates, but irrespective of the cost of your favourite cheese storing it properly will keep it in good condition for longer and reduce waste. That's where specialty cheese and food storage bags come into their own.
We have been using the Formaticum cheese storage bags for some time so I was delighted when Bill Vincent from Cheese & Food Wraps New Zealand (www.cheeseandfoodwraps.co.nz) contacted me to talk about them.
If you have been around as long as I have you will remember Bill from his days in Nelson in the 1990's when he was involved in the food and accommodation sector, he is no stranger to knowing everything about producing and serving quality food.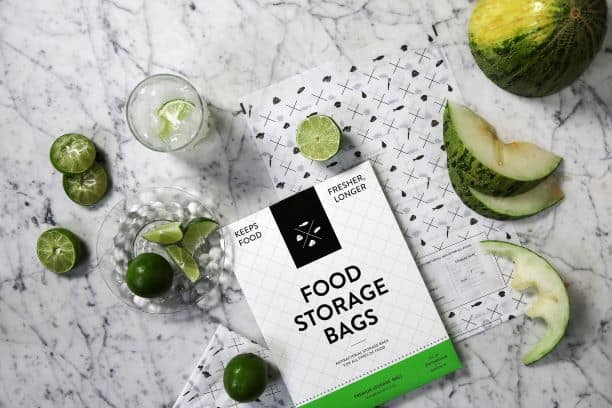 The cheese storage bags he distributes come in a range of sizes and are made "from a unique material that allows the cheese to breathe while maintaining optimal humidity" and that means the cheese will stay fresh longer. They can be washed and reused and are recyclable so are a great option to help cut down on waste. The food storage bags are antibacterial and can be used for all types of food.
I went searching for a cheese specialist to talk with about the cheese bags and I didn't need to look very far, Virginnia Thomas is the cheesemonger at The Junction on the corner of McShane Road and Appleby Highway where they stock an amazing range of locally produced cheeses from Thorvald,  Little River Estate, Cranky Goat and Via Vio alongside cheeses from around New Zealand and a few specialty cheeses sourced from around the world.
Virginnia told me that most people buy a piece of cheese and consume it within a few days, but often don't eat it all, so the bit left gets wrapped in clingfilm and put in the fridge then forgotten until it is well past its best, "showing your cheese a little bit of love will make sure it lasts longer and tastes the way the cheesemaker intended".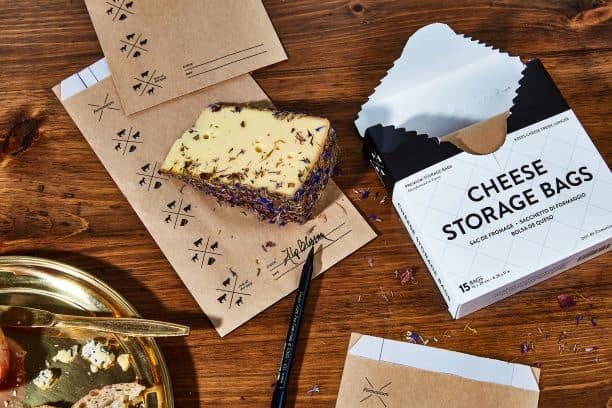 Cheese is a living thing and needs to be nurtured, the Cheese and Food Wraps website tells us "Cheese is the result of the slow interaction between milk solids (protein), micro-fauna that exist in raw milk, moulds or cultures that are introduced by the cheesemaker (or the affineur) and the environment in which the cheese is matured and/or aged. Some types of cheese in full, uncut wheels can age for many years while their flavour, aroma and texture improve over time."
"The delicate flavour balance achieved by the cheesemaker requires oxygen exchange and storage at the proper humidity. Non-porous materials suffocate cheese, causing the dreaded ammonia flavour (particularly in soft cheeses). Non-porous materials also trap too much moisture within, accelerating the growth of invasive surface moulds."
Virginnia says it's best to buy smaller amounts of specialty cheeses regularly rather than buying up large and ending up throwing it out. She also told me the cheeses that are commercially packaged in plastic have been prepared in a sterile environment, and sometimes with the use of an inert gas to help preserve the cheese, so once you have your cheese at home and take it out of that sterile packaging you need to look after it.
"Even the big block of commercial cheddar cheese will keep much longer if you take it out of the plastic wrapper once you have opened it and use a proper cheese paper bag or wrap to store it in."
So if you are a cheese lover like me or just want to stop your favourite cheese deteriorating too quickly then make sure you store it in food storage paper designed especially for cheese. Keep an eye out for the soon-to-be-released Zero Cheese Paper that is compostable, biodegradable, and recyclable.
You can buy the Formaticum Cheese and Food bags at The Junction or online at www.cheeseandfoodwraps.co.nz
Wine picks
Here's a couple of Albarino wines from the Nelson region that are quite different and reflect the different growing environments, but are both perfect summer drinking, especially with seafood.
Middle-Earth Albarino 2020 RRP $25 – 4 stars
This is a lovely expression of Albarino produced on the Waimea Plains, the acidity is ripe and juicy while the stonefruit and citrus flavours are complimented by a seaside-like texture. Perfect with fresh shellfish this summer
Neudorf Rosie's Block Moutere Albarino Single Vineyard 2020 RRP $33 – 4 stars
The Moutere clay soils the fruit for this wine was grown on are evident in the rich, opulent texture but it is the layers of flavour that make it immediately attractive. The richness belies the off-dry to dry nature of the wine with a distinct saline character in the finish makes it a perfect match with cooked seafood.