Published in the Nelson Mail 19.12.18
Wow, another year is almost over and now that temperatures are hitting 20 degrees plus most days it feels like summer has finally arrived, and that means it is time for frozen treats, and also time to stock up on highly portable foods to enjoy outdoors in Nelson this summer.
Tasman Bay Food Group is a successful Nelson businesses people don't immediately recognise but you will most definitely recognise some of the products they produce at their factory in Brightwater; names like Juicies, Moosies and Zesti are just some of the treats they make.
Last week I visited their factory and met with the Managing Director, Marina Hirst Tristram, to find out more about this quietly high-achieving business.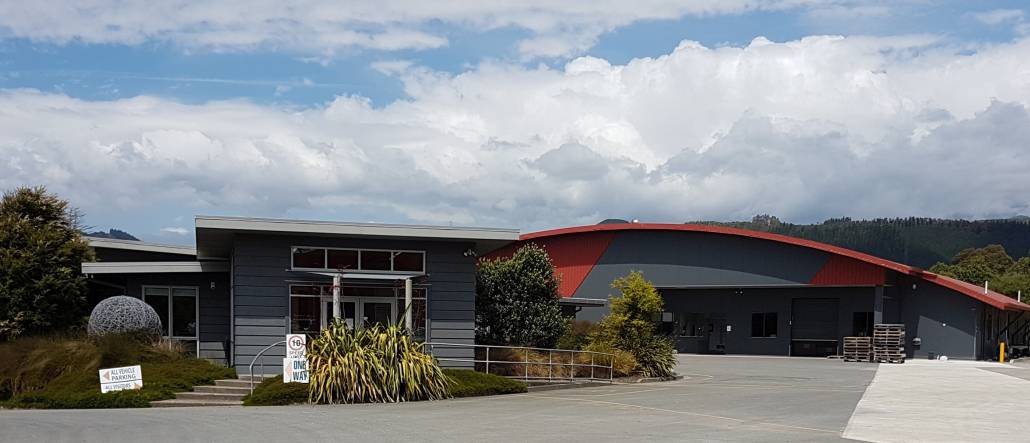 Marina told me that while they manufacture their own products they also make products under contract to other companies and for the military. The military I hear you ask; yes they make a range of long-life food products for military and emergency organisations in the Asia Pacific region.
However, it's their Juicies product that is most recognisable with consumers. Way back in 1984 Tony Smith, Colin Robinson and Brian Hirst got together and formed the company that has evolved into Tasman Bay Food Group.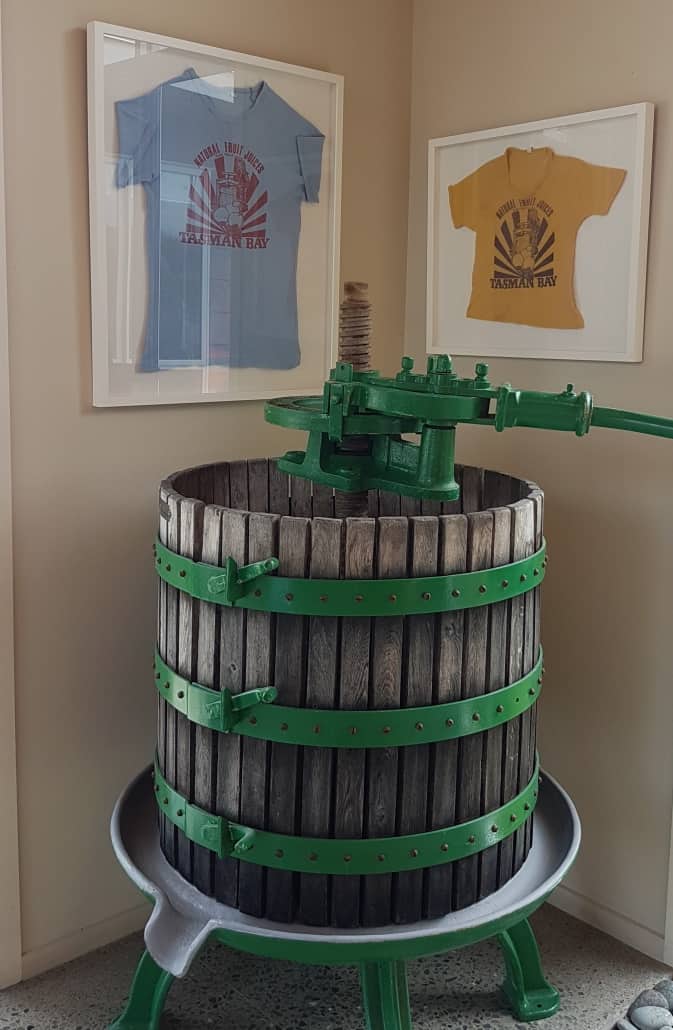 Marina told me that Juicies hadn't been developed at that stage, they were focused on the retail juice market, processing apple juice and selling it in three litre bags-in-a-box (just like a wine cask) under the Robinson's brand alongside Crusoes Cooler, chutney, sauce and cider products.
They then moved into selling it in three litre bottles setting up a factory in Auckland, eventually selling the Robinson's brand to Rio Beverages who later was acquired by Coca Cola.
"When they got out of the competitive grocery juice market they decided to retrench and develop innovative, unique food products that could be sold through a range of channels, so a logical step was to add value in another way to the juice products they made, the result was Juicies.
"It was just another way of taking fruit juice to markets, packaged in small pouches that helped reduced waste in schools and that people could take anywhere. But kids soon started putting them in the freezer to make ice blocks and of course the rest is history.
"Juicies were one of first products to get a Heart Foundation tick because it is just natural frozen fruit juice with no preservatives or added sugar and the launch of this product coincided with schools wanting healthy options in their school canteens."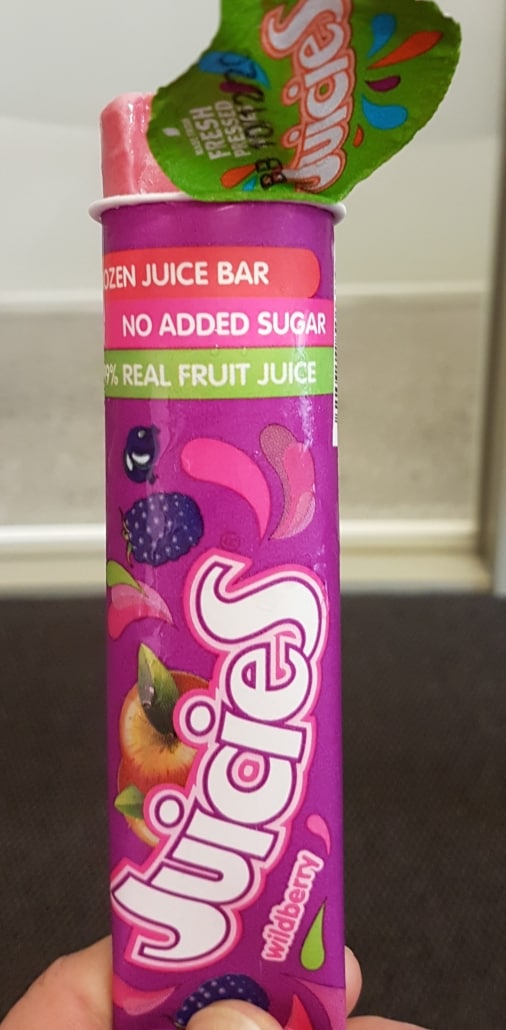 Juicies became a unique product in a niche market and the company realised there was a lot more potential to work with schools by developing other healthy products that could be substituted for the greasy pies and doughnuts.
"We built a bakery beside the juice factory that was in Stoke at the time but, as the business grew, we had to find bigger premises so in 2008 moved into purpose-built premises in Brightwater. We have all our processing plant on one site but do need extra storage space for our frozen products at peak times."
The site in Brightwater includes a fruit juicing facility where they crush and press apples and process berry fruit & feijoa along with a fresh juice packaging facility, a frozen juice facility, a dairy plant and a bakery.
 "Juicies and Moosies are staples in schools, the Juicies range is the only healthy, natural frozen product available in schools and we have developed a range schools can do their fundraising with too.
"Schools have health policies now and are moving away from selling chocolate as fundraisers, Juicies are popular and an easy choice for them."
The way Juicies are processed means they are also shelf-stable and can be bought in bulk packs and stored by schools and retailers on the shelf too so they can then be taken home or on holiday to freeze, making them a highly portable natural juice treat perfect for summer holidays. They are great to keep the chilli bin cool too!
Another frozen product they make is Moosies, a healthy frozen milk product, "we originally had them made by the Nelson Milk Company at Port Nelson before they closed, then Tip Top manufactured for us before we eventually brought everything onto our current site in Brightwater.
"We sell lots of Moosies in the Australian market as well as in New Zealand, they are very popular in schools and at the supermarket."
Tasman Bay Food Group currently sells more than 25,000 Juicies a day in New Zealand alone and Marina says they are on track to sell over 10 million this financial year, "It's the backbone of our production in both the Original Juicies and Juicies Tubes.
"The cardboard tubes are our latest addition to the Juicies range, the product is aerated by whipping it as it freezes to create a sorbet-like product that is much softer to eat rather than being frozen ice, we also recently launched Coconut Juicies."
What about the other products they make for military and emergency organisations? "We make long-life baked products for the Singapore military and also a New Zealand company that supplies New Zealand and Australian military organisations, they also go to the Australian fire service for use during bush fires. The products are nutritionally dense with a long shelf life so are perfect for ration packs."
Tasman Bay Food Group sells their Juicies range into 26 markets with the three biggest being South Korea, Japan and Taiwan, "Juicies are successful in Taiwan because they don't like super-sweet products and Juicies has about half the sugar of other ice block products with only natural fruit sugars; all our focus is around healthier snacking, real ingredients, local fruit, and just keeping it simple. There is nothing artificial in Juicies."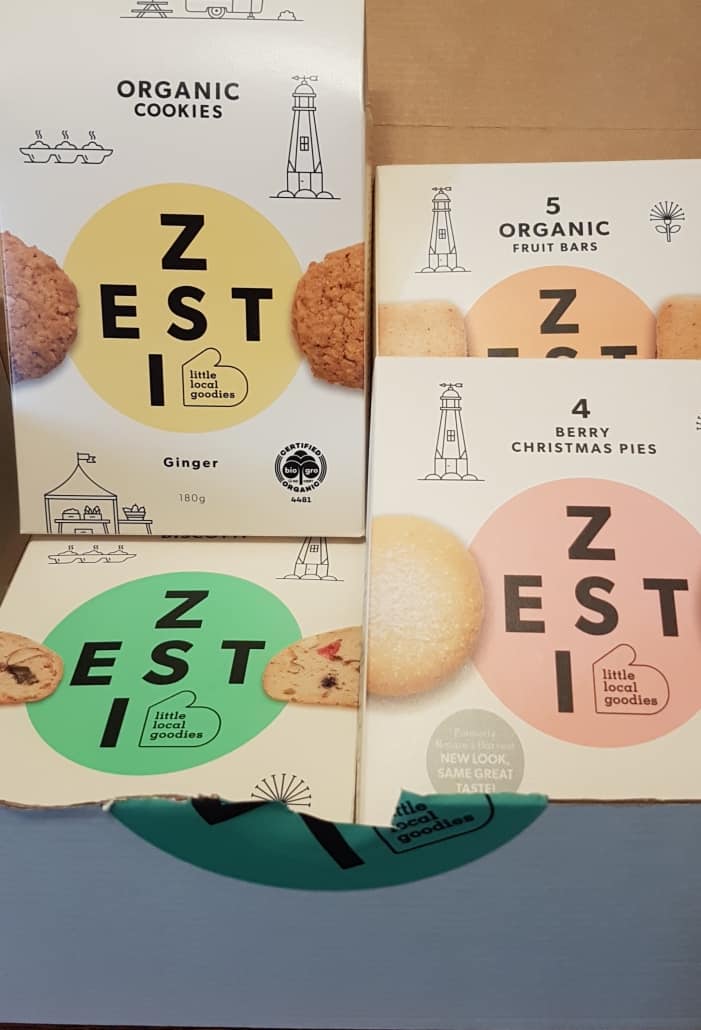 Another important product for them is the Zesti range that includes Christmas fruit pies, biscotti and other baked goodies. In the new year they are launching Zesti Crunchy Sunflower Snacks made from organic ingredients including whole sunflower kernels and sesame "the focus is on another form of low sugar, healthy protein snack with flavours like, chilli and lime, garlic, cracked pepper and olive oil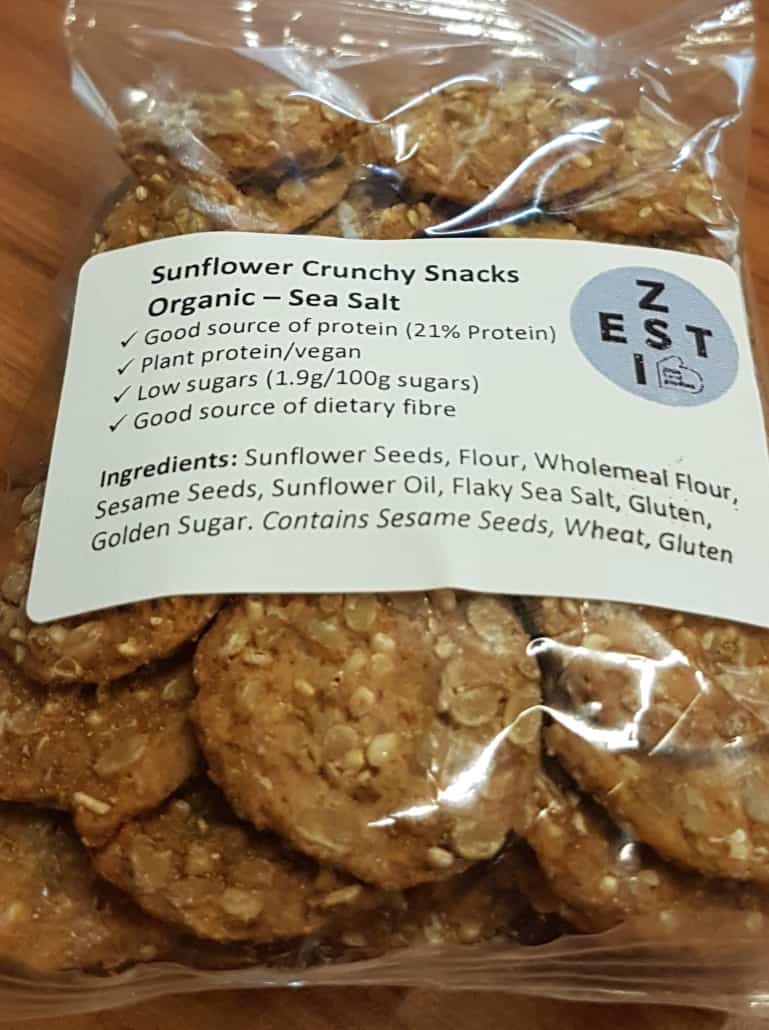 "Kiwis are snacking a lot these days and many are high sugar high carb snacks, these are a more healthy snack alternative."
Tasman Bay Food Group is a small business in New Zealand terms, tiny in global terms, but big in local terms, they employ between 40 & 50 staff at any given time, process everything on-site and deliver delicious treats to the rest of the world from right here in Nelson Tasman so make sure you stock up on Juicies and other highly portable, natural and delicious treats for this holiday season.
I would like to wish you all a very happy Christmas and safe holiday season, enjoy the edible wonders the Nelson Tasman region has to offer and may 2019 treat you very kindly indeed.
Tasman Bay Food Group office and production facility at Brightwater, Nelson

Marina Hirst Tristram in the frozen products facility with freshly produced Juicies Tubes

Keeping an eye on production at Tasman Bay Food Group

The Juicies production line at Tasman Bay Food Group

Zesti Christmas Biscotti

Zesti Italian Panforte

Zesti Apricot & Manuka Honey Fruit Bars

Zesti Berry Christmas Pies

Zesti Organic Ginger Cookies

Coming in 2019 – Zesti Sunflower Crunchy Snacks

The original Robinson Brothers basket Press with T-shirts Marina wore as a child