When it comes to the wonderful food and beverage producers in the Nelson region so many exciting things happen after I have written about them that sometimes I need to write about them again, but to save you having to read their full story all over again this column is an update about some of them.
Let's start with Proper Crisps, last week I had a chat with co-Head Potato Mina Smith about changes taking place in their business, not only do they have a huge expansion to their premises underway they are launching a new product this week just after winning a top award at the New Zealand Food Awards.
The New Zealand Food Awards website says "we celebrate and recognise innovation in food, showcasing the finest local food producers in New Zealand" and Nelson based companies have performed very well at the awards over the years, this year Proper Crisps had two products named as finalists in the Dry Award, their Garden Medley and the Kumara Chipotle & Garlic Crisps with the Kumara Chipotle & Garlic Proper Crisps going on to win the trophy in this category.
And a successful company doesn't stop innovating and growing, Proper Crisps have this week launched their Crunch Corn product in two flavours, Apple Cider Vinegar and Marlborough Sea Salt. Crunch Corn is a product about half way between a corn kernel and traditional popcorn so is another exciting addition to the Proper Crisps range of delicious treats.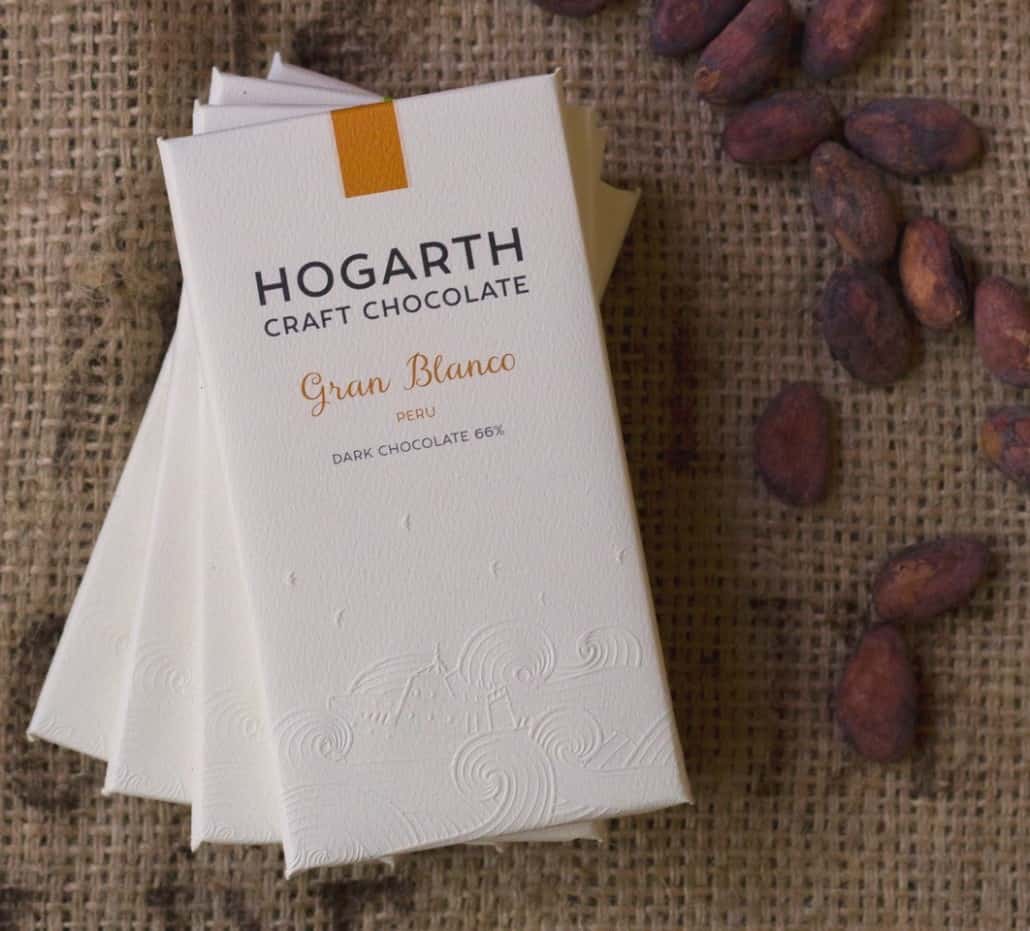 Hogarth Craft Chocolate has had huge success in the international chocolate awards scene, at the World Final they took home Silver for their Peru, Gran Blanco 66% in the "Micro-batch – Plain/origin dark chocolate bar" category and Bronze for Gianduia – Dark Hazelnut in the "'Naked' filled dark chocolate bars" (filling only, no coating) category.
There are a number of remarkable things about Hogarth's winning these awards, firstly only winners of regional competitions can enter The World Final, a London based competition regarded as the ultimate chocolate competition.
Then consider the fact these beautiful products are hand-crafted by husband and wife team Karl and Marina Hogarth in a tiny factory in Nelson and they beat huge international companies in the process.
Karl Hogarth says "To win in these particular categories is extra special because the single origin category is arguably the largest, attracting the most entries, and the Gianduia's category is usually dominated by the Italians, because they have been doing it for centuries."
As they keep expanding their product range, and continue to win awards at international competitions like this, the reputation of Hogarth Craft Chocolate is going to continue to soar to the stars, it is a brand that is developing an international reputation and every Nelson craft food producer is going to share in the limelight.
The Deloitte Fast 50 celebrates New Zealand's fastest growing companies and at the regional finals in September the Wellington Region's Fastest Growing Manufacturing Business was Pic's Peanut Butter and the Canterbury Region's Rising Star was CHIA.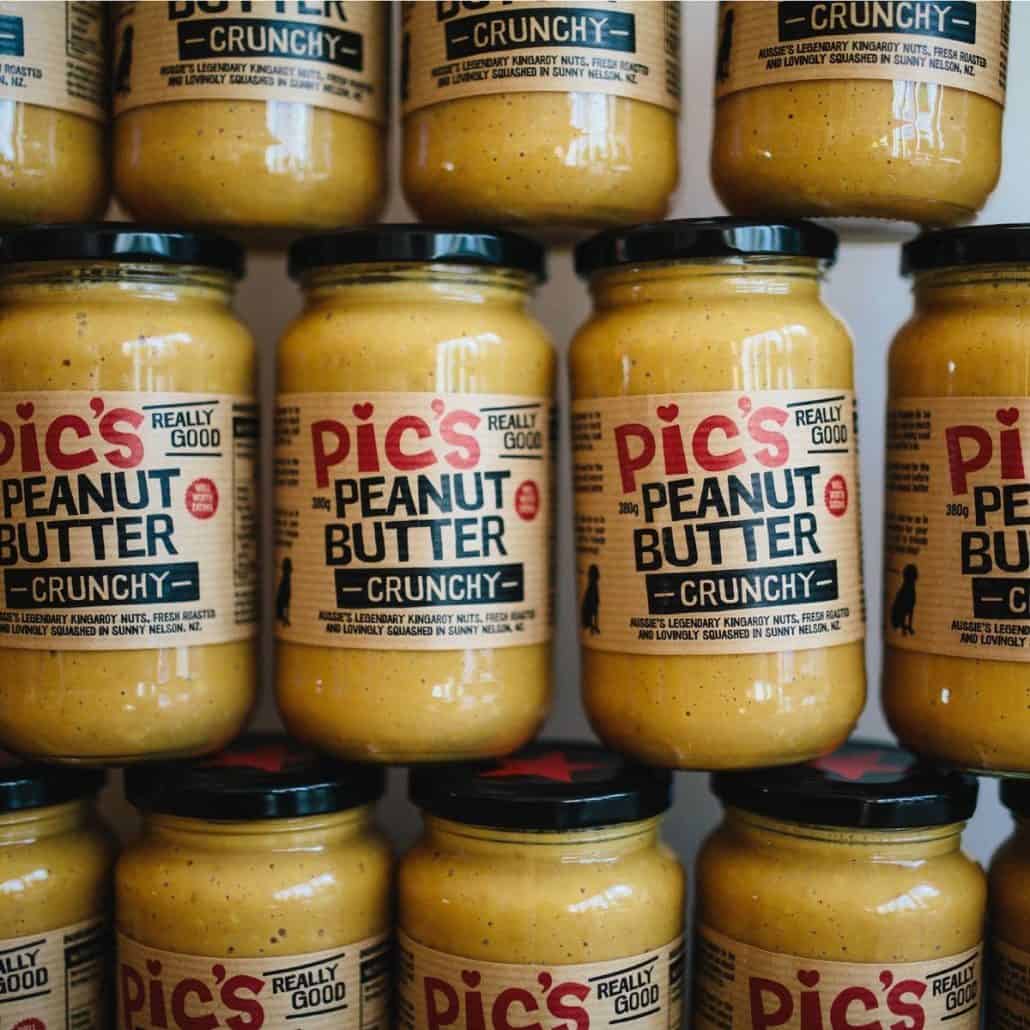 Nelson businesses have featured regularly in these awards and it reinforces two things, firstly you don't need to be based in Auckland to be successful and secondly there are some fantastic people doing amazing things in Nelson.
Pic's is now an internationally recognised brand and is the largest selling peanut butter in most supermarkets around New Zealand, I believe they are also the biggest buyer of Australian peanuts so expect this business to continue its journey to peanut butter world domination!
When it comes to wine five Nelson wines recently won gold medals at the New Zealand International Wine Show, Seifried Estate's Old Coach Road Nelson Sauvignon Blanc 2017, Waimea Estate's Spinyback Nelson Sauvignon Blanc 2017, the Aronui Nelson Albarino 2015, MIDDLE-EARTH Pinot Gris 2017 and Brightwater Vineyards Nelson Pinot Noir 2015 were all judged as exceptional examples of the respective varieties, once again proving the Nelson is perfect for the production of many wine styles and varieties.
The Air New Zealand Wine Show Awards gold medals were announced last night and you can check to see if Nelson wines feature in the winner's circle for this show at www.airnewzealandwineawards.co.nz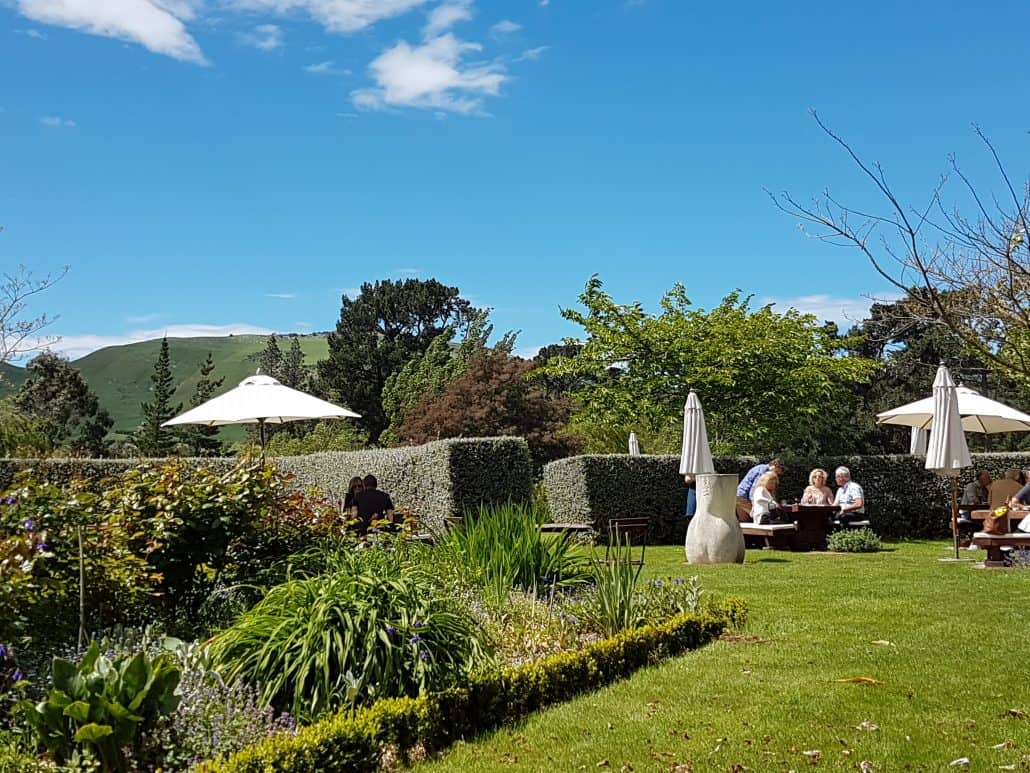 Because Nelson people have holidays here is something from another region, Waipara; we recently spent a few days in Hanmer and took a drive through to Pegasus Bay Wines for lunch, Pegasus Bay is home to one of New Zealand's finest vineyard restaurants and regularly battles it out with Queenstown's Amisfield Bistro for Cuisine Magazine's top vineyard restaurant.
This year they were both bettered by Black Estate, also in Waipara, but Pegasus Bay remains one of our favourite places in New Zealand for a special lunch; there are many things that make lunch there a true dining experience rather than just another vineyard lunch.
When you walk in on a nice sunny day you will find the restaurant deserted because everyone loves sitting in the magnificent garden, but they only book as many seats as the indoor area can hold in case the weather takes a turn for the worse.
It is one of the many small things that point to exceptional attention to detail, the quality of the food is another obvious pointer and the service is outstanding.
Something else we love is the fact they have a range of older wines available by both the bottle and glass, recently I enjoyed a glass of Pegasus Bay 2007 Pinot Noir with my lamb dish. There aren't many restaurants let alone vineyard restaurants that offer aged wines like this.
Don't expect a cheap vineyard lunch, this is fine dining in an outstanding environment but worth every cent if you want a special lunch while on holiday, it is about an hour from both Christchurch and Hanmer and you will need to book well in advance.