If you are organised you will have your Christmas shopping sorted (not me!) or at least you will have an idea about what you intend to buy for those special people in your life but if you are looking for a treat to give to friends and family or as gifts to your business and work colleagues then I have the answer for you – Llama Products' sweet treats hand crafted by Maria Barnes
Maria and Lawrence Barnes moved to Nelson this year after living in Auckland for 17 years and have set up a home-based business making and selling traditional Peruvian treats, Peru being Maria's place of origin. Lawrence is an IT programmer and hails from Liverpool in the UK while Maria was an early childhood teacher. When Lawrence lost his job they decided to reinvent their lives in Nelson.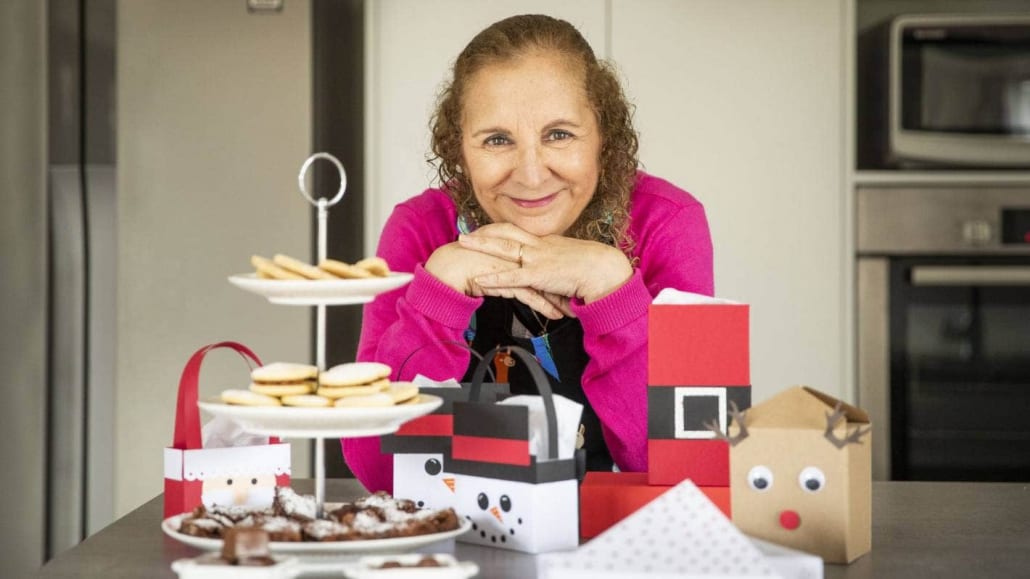 "I used to make some of my grandmother's biscuit recipes with my children as well as those from the early childhood centre, just like my grandmother did with me. I always cook with my children to make sure they know their Peruvian heritage; we cook a mix of foods form here and there.
"I learned all the recipes from my grandmother as well as researching some from the great chefs in Peru, especially from Gaston Acurio who has won a lot of awards because he rescued many of the cultural foods of Peru. Over the years most South American countries forgot their heritage and he has brought it back to life in Peru by embracing heritage foods."
Maria said that the biscuits and other treats she makes have always been very popular so she and Lawrence thought they would turn their passion for Peruvian foods into a business, starting with the sweet treats and expanding the selection if there was sufficient demand.
Maria made a box of small samples of each biscuit she sells and brought them in to our office for us to try, while these were smaller sizes of the packs she makes I think they are prefect as gift boxes for any occasion.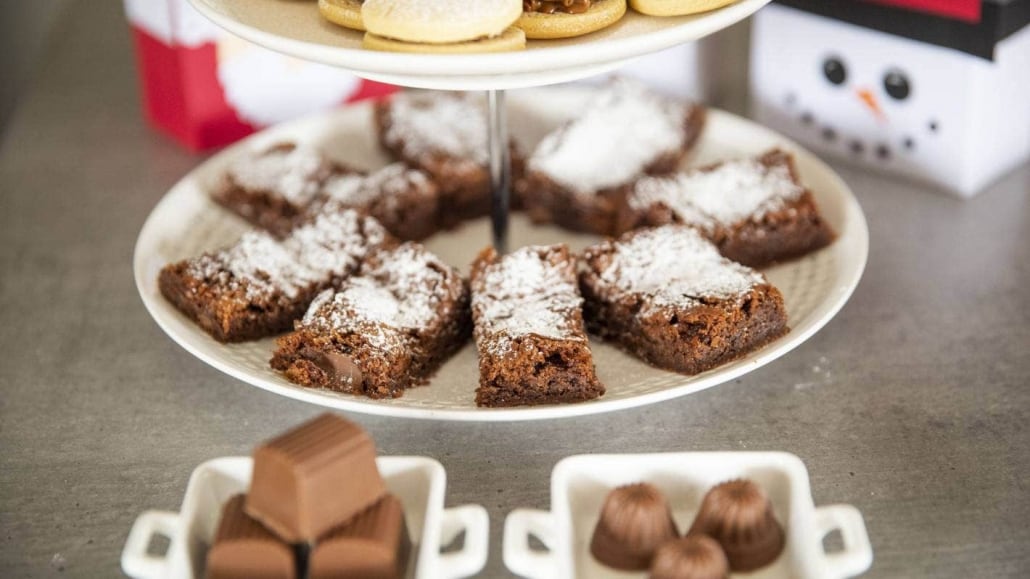 The selection available includes Alfajores, two biscuits with a caramel filling sandwiched in the middle. "This came to Peru by the Spanish who brought them in their ships centuries ago". She has a dairy free option and a lemon flavoured one is on the list to be included soon too.
Her chocolate brownies are made using Whittakers 70% chocolate, "It's the best I can find that lets us maintain the quality but also keep it affordable, we don't use cocoa powder in this recipe, it's all real chocolate."
Maria handmakes chocolate truffles, again using Whittaker's dark chocolate and cream , "at the moment they are just plain chocolate, but different flavours may appear in the future."
Another treat new to me is Maria's Nany Twists, these are a twisted cookie with an almost bagel-like texture and flavoured with aniseed (fennel) and sesame seeds. Most importantly they are delicious!
In the short time I spent talking with Maria it is obvious she has a passion for her heritage and for the food she makes, she is always looking for things to add to the Llama Products range, "I intend to import chili from Peru, they are chili's with a different taste rather than just being hot. In the old days, when the Spanish conquered South America, priests used to make liqueurs and the eggs whites left over were used to make sweet treats so we intend to add these to our range sometime in the future too."
Maria and Lawrence also hand make the boxes the treats are packaged in, "we needed to find something to fit the treats and wanted to have something special, we want them to look like a real handmade treat not just a box of biscuits."
One of their products is inspired by Maria's childhood education background, they sell baking kits for children that includes an apron, a cookie cutter, flour, sugar and the recipe for $35. These are absolutely ideal to have on hand for when grandchildren come to visit over the summer and all you have to do in the future is use your own ingredients to cook with the kids using the recipes she includes with each kit.
If you want to try some of Maria's Peruvian treats you can buy a mixed selection or a box of one product from their website. Check out Llama Products on Facebook @llamaproductsnz or their website www.llamaproducts.co.nz
Wine picks
These two premium single vineyard wines are designed to show the best from different sub-regions in Central Otago.
Rockburn Eleven Barrels Parkburn Vineyard Pinot Noir 2019 RRP $96 4.5*
This is a finely structured, albeit very young, Pinot Noir. Sweet fruit flavours and powdery-fine tannins are balanced nicely with the judicious use of toasty oak while a little ripe acidity adds freshness to the finish. These characters reflect the beautiful, intense, ripe fruit aromas. A lovely wine that could do with a year or so in the bottle but drinking nicely right now.
Rockburn Eight Barrels  Gibbston Vineyard Pinot Noir 2019 RRP $96 4.5*
Plush fruit flavours are packed with ripe dark berry fruit flavour, delicate dark chocolate and soft sweet vanilla notes in the long juicy finish. This wine is a pure expression of ripe Gibbston Valley pinot noir fruit that has been treated with respect by the winemaker. The elegant use of oak balances the fruit intensity beautifully. A delightful wine that will develop more complexity with another few years in the bottle.
Published in the Nelson Mail 02.12.2020