With the stunning weather we have had around the Nelson region over the holiday season our barbecue, like many others, has been getting a serious workout. Even more so since we started experimenting with low and slow cooking on our new Weber charcoal-fired bbq.
Rather than buying gifts we don't need for each other at Christmas Sari and I buy something for the house, and this year it was a new barbecue to add to our gas barbecue and gas-fired smoker cabinet giving us lots of options for creating tasty food outdoors.
The gas barbecue is perfect and has been a great servant for a number of years and if it's just a few gourmet sausages or a dry-aged steak that just needs a quick sear then we use that, however, we wanted to get more smoke flavour into our barbecue cooking so decided we would buy a decent charcoal cooker.
We bought a new model Weber BBQ from Zinc in Richmond and because they are right next to Raeward Fresh we can get great cuts of meat to cook designed for low-slow cooking on a barbecue, but one of our favourites this summer has been their St Louis pork ribs that we marinate in a dry rub for a day or two, slow-cook for 1 ½ – 2 ½ hours and finish with a wet sauce for the last half hour of cooking.
As with any new toy you need to learn how to use it to get the best from it and we have been learning a lot about cooking with charcoal in a kettle-style barbecue, much of it by trial and error and advice from Brendon at Zinc, but he reckons the best person to turn to for advice is Dave King from Under The Hood BBQ so I phoned him for a chat, for both advice and to find out more about him and what he does.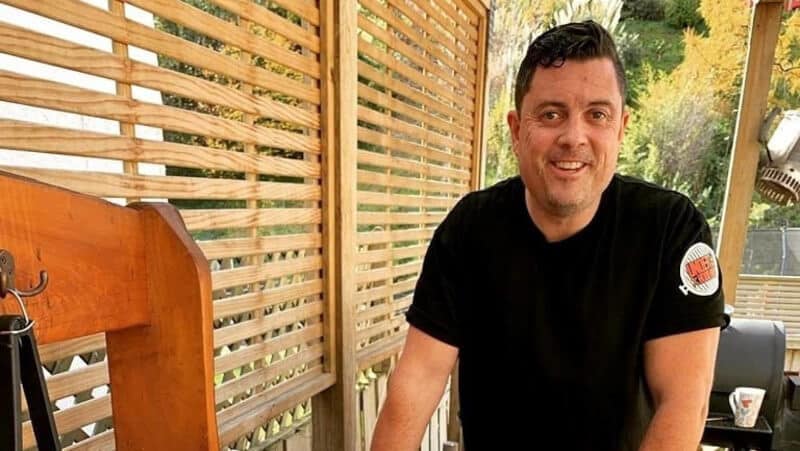 Dave said he first started playing with slow cooking over coals about 21 years ago when he went to Africa, "We went hunting, got Springbok and the locals were using the braai technique to cook it. It took so long I wondered what was going on, but it turned a really tough piece of meat into something quite special. I couldn't believe it".
"I also just love the flavours you get from smoking and charcoal cooking, but to be honest, I also love the process of cooking over hot coals rather than just flicking a switch on a gas cooker, it is a really social way of cooking and sharing food."
About 5 years ago a friend gave him a Weber BBQ, said 'see what you can do with this' and after lots of trial and error it grew into a business.
"It started by a friend asking me to cater for them at a house warming, so I just chucked on some brisket, boston butt and chicken wings and when we starting carving it about 12 hours later people couldn't get to it quick enough! That's when I realised we have a product people are loving and as more people asked us to cook for them we realised we could turn it into a small business."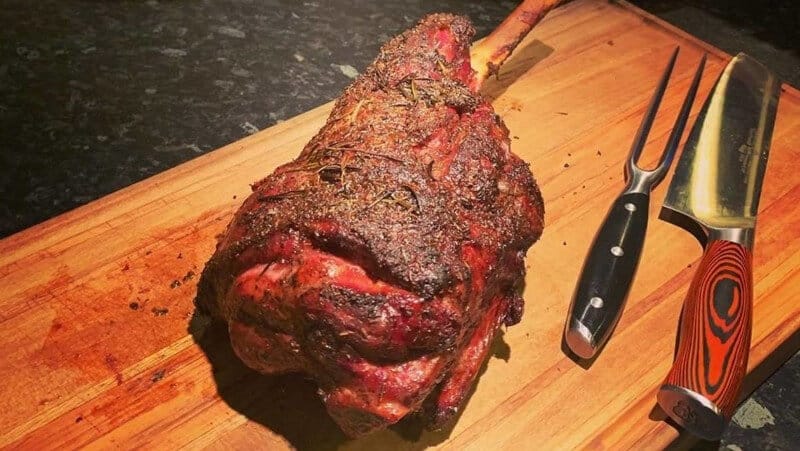 "We started Under The Hood BBQ about two years ago and have since developed our own rubs and sauces we sell too. We also have a t-shirt line coming out soon".
While catering for events and parties Dave recently decided to start BBQ masterclasses. "I had a lady contact me a few days before Christmas and she said she heard we were thinking about running a masterclass and that she wanted to buy a ticket at the next masterclass as a gift for her husband.
"I had been developing the content and recipes so I set a date and the 25 spaces sold out in 6 hours after I put it on Facebook and Instagram. People are flying in from around the country, there are six coming from Wellington, a group from further north, people from Blenheim and Golden Bay as well as locals. We are just blown away by the response."
It really surprised me too and I knew there had to be a reason the class is so popular. Under The Hood BBQ is big on Instagram in particular and Dave has also engaged with American BBQ groups and Pitmasters to refine his craft so he has quickly become a respected source of inspiration and knowledge in New Zealand for this sort of cooking.
"We use Instagram a lot and don't have any secrets, we post our recipes and photos of our food every weekend, we don't mind if people set up their own business because there's so much demand for it we can't keep up and we also want to share the passion we have."
Dave says he has always been passionate about eating and that turned into a passion for cooking, "You simply can't have a passion for eating and not get into cooking at some stage".
"There's a big revolution at the moment, people taking more time over food, and BBQ means people don't just show up for dinner but engage with the cooking process too, they talk about what's going on in their world, talk about the flavours and aromas while enjoy a beer or two before dinner."
Every three months Dave and his wife Michelle also run a Dinner's On Us event. "We ask for people to nominate a family who may be going through a few struggles and we cook a meal free of charge for them. We work with Gareth and Laura Caldwell from Raeward Fresh who sponsor all the food to cook.
We are blown away by some of the stories, quite often very personal stories, families of people in hospice or families that have suffered some form of tragedy. BBQ brings people together to help create memories, people have always created memories around food and this is one way we can give back to the community."
To learn more about Dave and Michelle King and their Under The Hood BBQ business and also for lots of information about how to cook low and slow search for them on Instagram but in the meantime Dave's top five tips for perfect BBQ are:
Get a decent barbecue, while they can be expensive they do last a very long time
Choose the right fuel source and right flavour woods for cooking and smoking
Choose the right cut of meat, know everything about your meat, where your it comes from, has it been raised properly and treated properly, develop a relationship with a butcher you can reply on.
Cook low and slow, cook with passion and care, trust the process.
Never BBQ alone, have a mate with you, always share it with someone and take your time, enjoy the process as much as the food.
Published in the Nelson Mail 08.01.20