In recent years much has been said and learned about the health benefits of honey, manuka honey in particular, so I thought I would catch up with Terry Bone from the New Zealand Raw Honey Company to find out about their recent success at the 2019 London International Honey Awards and just what makes their honey special.
Terry worked in the honey industry for eight years before setting up his own business with a focus on raw South Island honey, "I did everything in my last role, from sourcing the product from beekeepers to marketing the end product so it was like an apprenticeship in the industry for me" he says.
Prior to that Terry had worked in the fast moving consumer goods sector, for companies like Coca Cola, Tip Top and Mobil Oil, jobs he also says were like apprenticeships in branding, marketing and sales "lots of learnings in different roles that has lead me to where I am now and this really is my dream job, bees and honey are my thing."
The New Zealand Raw Honey Company brand came about from Terry spending time with beekeepers in their own homes and with their bees. Tasting honey that beekeepers eat in their home was the beginning of the raw honey business.
"It just tastes a little different to conventional supermarket shelf honey, the raw honey product has very little processing and isn't heated beyond natural hive temperatures, it's not creamed so is a very natural honey. With minimal processing the unique flavours which make mono-floral honeys so special are all retained. People tell us it tastes like the honey they had when they were kids, and that's the best feedback we could ask for."
Spending time with beekeepers is really important to Terry and his business. While he has his own hives, to get the range they have and meet growing demand he needs to buy honey from other beekeepers. "We are picking the best honey in the South Island. It's the perfect pollution-free environment  and the honey is so pure."
Terry told me his relationship with beekeepers is super important. "I have known these guys for a long time and they trust me so, more often than not, I get first choice of the honey before they sell it to bigger companies.
"We don't want to be the biggest honey company  but the best and most trusted so being able to select premium product from trusted sources is vital to our story.
The reality is that humans and bees are now interdependent. There are complex reasons for this but basically, we need them for pollination and, for the time being, they need us in order to survive against pests like Varroa.
In an ideal world, commerce wouldn't need to be part of bees' survival but, for now, it's vital that we pay and empower those who raise and care for bees. We like to think we are bee guardians, where the welfare of our bees comes before profit. We choose to work with beekeepers who share the same values.
Being an ethical business is about authenticity and the passion these guys have for their bees is obvious.  Many are second and third generation beekeepers with old-school, traditional knowledge. We think they are masters at what they do so we have also created the Master Beekeeper brand to recognise their expertise.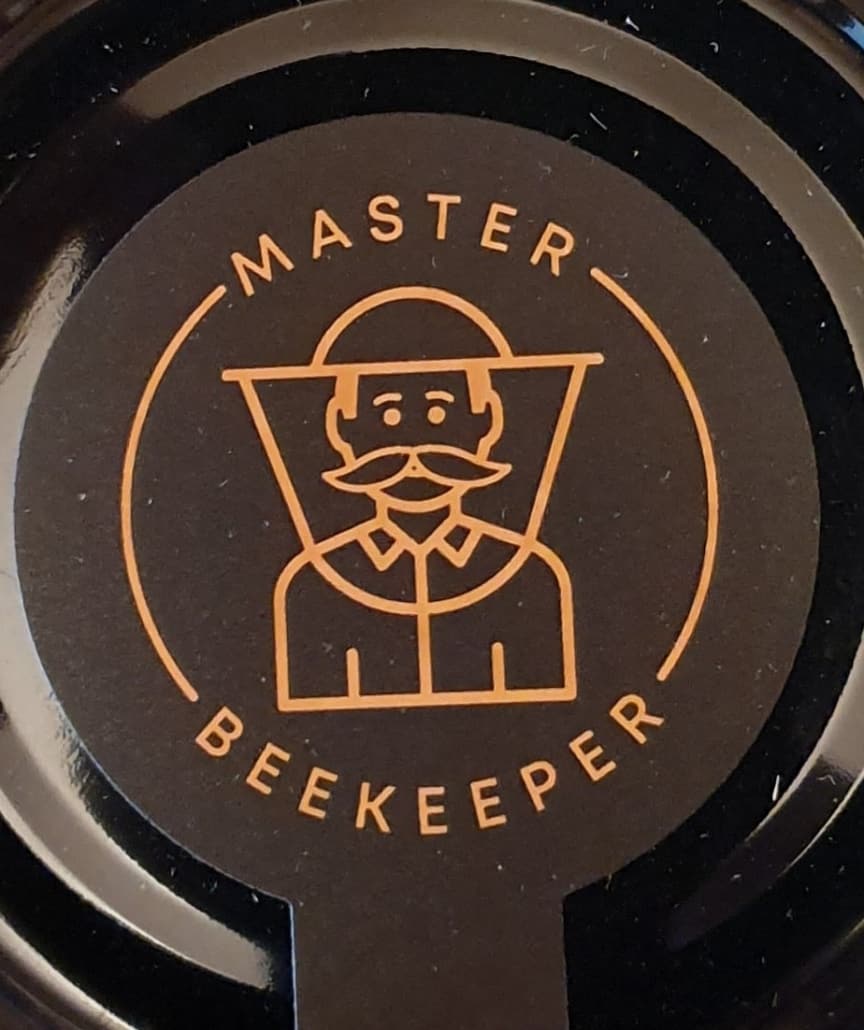 That commitment to quality and respect for the millions of workers who create their product has resulted in the international award for the New Zealand Raw Honey West Coast Rata Honey that was collected from bees nurtured by Master Beekeepers Lindsay Feary and Gary Glasson in the rugged West Coast environment.
At the London International Honey Show, the RAW Rata won a gold medal for honey quality  and two silver medals, one for labeling and one for packaging.
"I'm often telling people that a particular batch of honey, like this rata from the West Coast, is really good. Now it's not just me saying it".
Entries in the London International Honey Awards were blind-tasted by a panel of 12 international honey judges, with ratings for the general sense of enjoyment, appearance, odour, texture, flavour and mouthfeel.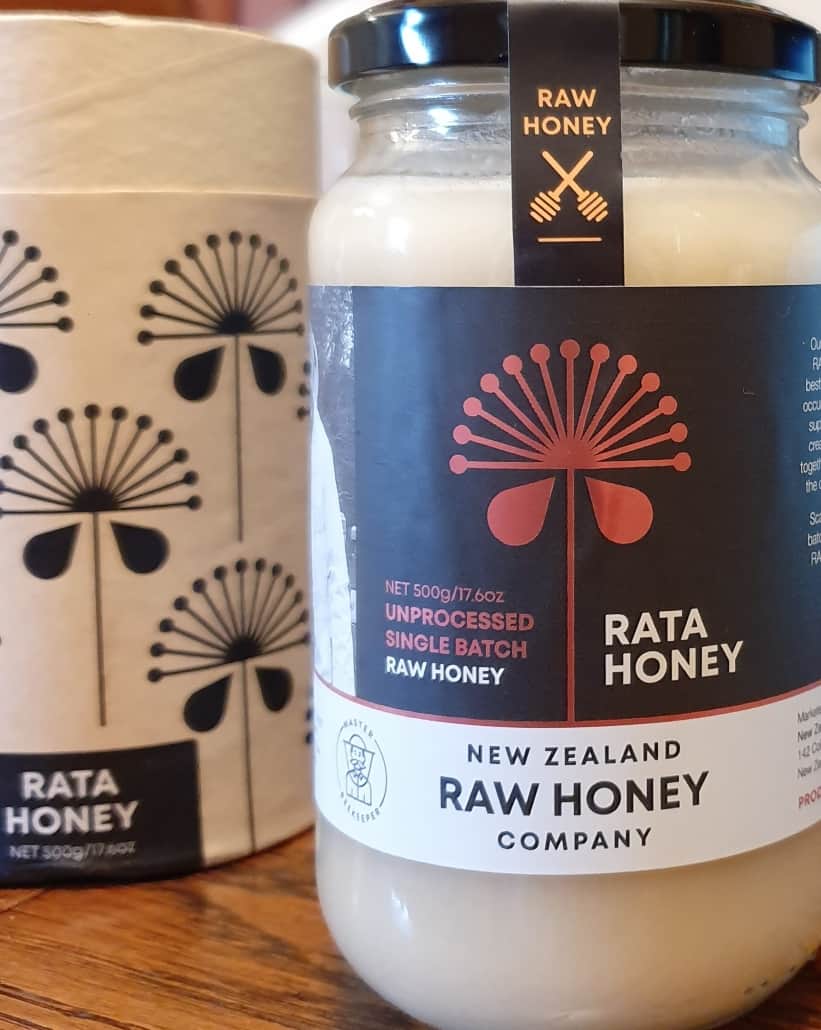 "Packaging and branding makes such a huge difference, we want to communicate the story behind the product so each batch has information about the beekeeper, in fact on every label we have a QR code so you can scan that and find out exactly what is in the jar you have bought –  everything from who produced it to photos of the land it came from and all the technical details about the contents."
Following on from the recognition of the awards, the New Zealand Raw Honey Co have a queue of orders from Hong Kong, Germany and Japan but there is more to the Terry Bone story. Part of the business includes Biohoney nutraceutical products that are a range of skincare products made using high-grade MGO manuka honey.
There are two measurement scales for the active ingredient in manuka honey. Unique Manuka Factor (UMF) was developed as a brand before a German scientist identified the exact component in 2008. "Before that we knew it was special but didn't know exactly what it was that provided the health benefits. Methyglyoxal or MGO was identified as the active ingredient that gives the anti-bacterial properties and the higher the MGO content, the better."
The Biohoney Skin care products are made using manuka honey with a very high MGO content. Their acne cream contains 25% MGO300+ Manuka Honey and they have had lots of great anecdotal feedback about its effectiveness.
"This isn't a medicine but we wanted to validate the effectiveness somehow so we contacted the Cawthron Institute and they had a nasty bug stored at -70 degrees for research purposes, they used our cream on the bug and it killed it within 48 hours and it hadn't grown back seven days later so we know it works."
Terry Bone established Biohoney  in 2016 and launched New Zealand Raw Honey Co in December last year, he is already making his mark in the world of premium honey products – honey products that not only taste good but are good for you and good for bees.
I think this is only the beginning for this exciting Nelson business and in my opinion will become an important New Zealand honey products business, check them out at www.biohoneynz.co.nz
Published in the Nelson Mail 29.05.19