When John Esposito opened a pizza bar named after his two sons (Salvi and Vito) he was determined to bring authentic Italian flavours that reflect his family's heritage and he has done exactly that with spectacular success. The pizzas at Salvito's Pizza Bar are wonderful.
The Esposito name will be familiar to many Nelsonians, the family is part of the 'Little Italy' group of immigrants who established market gardens on The Wood four generations ago and who made the successful transition to living life in New Zealand with shear hard work. It's fair to say the strong work ethic has rubbed off on the latest generation of Esposito's, even if they no longer grow tomatoes in The Wood.
I have known John for more years than I care to remember and have watched the various businesses he established and owned flourish, businesses that have brought a touch of Italy to Nelson. He was one of the original investors who set up Mediterranean Foods in the region some 20 year ago, starting with a store on Halifax St before expanding into supplying Mediterranean food products to cafes and restaurants across the top of the South Island.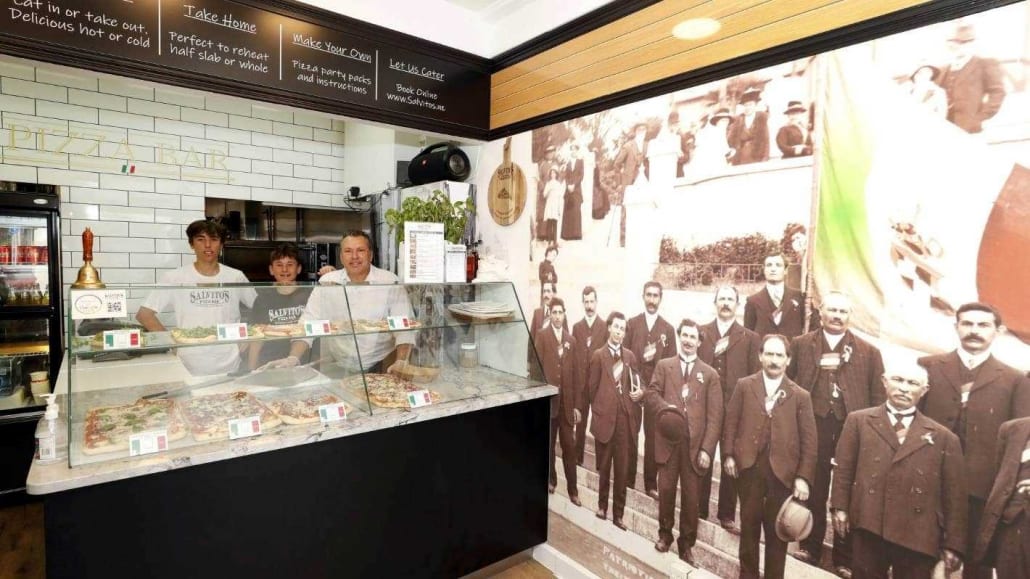 After selling the retail shop (now Prego and Comida) he and his business partner focussed on growing the wholesale and distribution side before he eventually sold his shares to focus on his involvement in the tourism industry in Christchurch. We all know that when Covid hit last year, tourism was significantly affected across the whole country and as John says "we had to do something else to make a living – and fast."
However this isn't his first stint making pizzas, he was instrumental in establishing a wood fired pizza oven at the Italian Club in lower Trafalgar St and cooked up traditional food for their Friday night pizza nights where he worked as a volunteer for a loyal following of locals for some 12 years.
With his background in Mediterranean foods, his Italian heritage and pizza making experience it's no wonder he and his sons have got the perfect recipe for tasty food at Salvito's.
And it's the food that people keep going back for. As testament to what people think of the pizza's at Salvito's just look at the five-star reviews they have on Google, Trip Advisor and Facebook – a perfect five-star record across all three platforms. "We don't take these wonderful reviews for granted and do everything we can to maintain this standard" says John.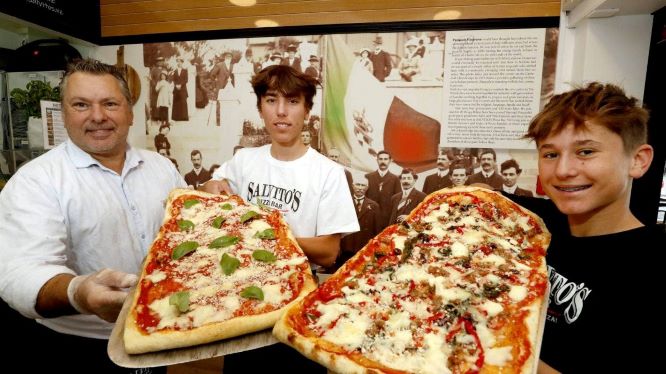 I wanted to know why the food is so good, "it starts with the very best ingredients we can source and then we take time to use traditional methods to make the pizzas.
"For example, we use Italian Caputto 00 flour from Naples and it takes a two-day slow rise to get the dough ready for baking. It has a 60% water hydration, and proves for 24 hours before we shape it into balls, and prove again for another 24 hours before its ready. It's been a steep learning curve because water content, yeast, humidity, and oven temperature all play a part and we want to make it perfect, every time.
"We are committed to our food being authentic, introducing recipes and flavours we grew up with and are based on traditions that came from Italy 100 years ago. The flavours we have today might not be so common in modern Italy for example, but more based on our family heritage from those early immigrants."
Lisa Molnar, (John's cousin who helped a lot in the establishment) says it's the simple things that last the test of time, for example "the pork sausage we make is made the same way our great grandfather would have made it and begins with a whole shoulder of pork that is hand cut on the premises, then ground, and mixed with spices. Some of the ingredients you can get on the banks of the Maitai River like our grandparents did, we aren't allowed to do that now because of food regulations but the essence of using traditional ingredients is paramount.
"The flavour is the same as it was when being cooked when we were kids, we had tomato gardens and tomatoes were always being cooked and bottled. Like then, we add extra virgin olive oil to give our tomato real sauce depth, then garlic, basil and traditional seasoning."
John says "the focus is on sourcing the very best ingredients including, oils, tomatoes, and specialty products. Lisa helped us experiment with various combinations to match the flavours of toppings for each different pizza, then add specially chosen cheeses to match.
"Our importer brought a mountain of ingredients to Nelson specifically to trial and we spent four days playing with old familiar flavours. Things like Truffle paste, Nduja paste, Gorgonzola and Taleggio cheeses, Friarelli, and Mortadella; it was amazing.
"We even grate our own parmesan cheese; we buy Italian Parmesan wedges that have been cut from a wheel and grate it ourselves rather than buying a standard pre-grated product that you might find in the supermarket. These touches make a real difference to flavour."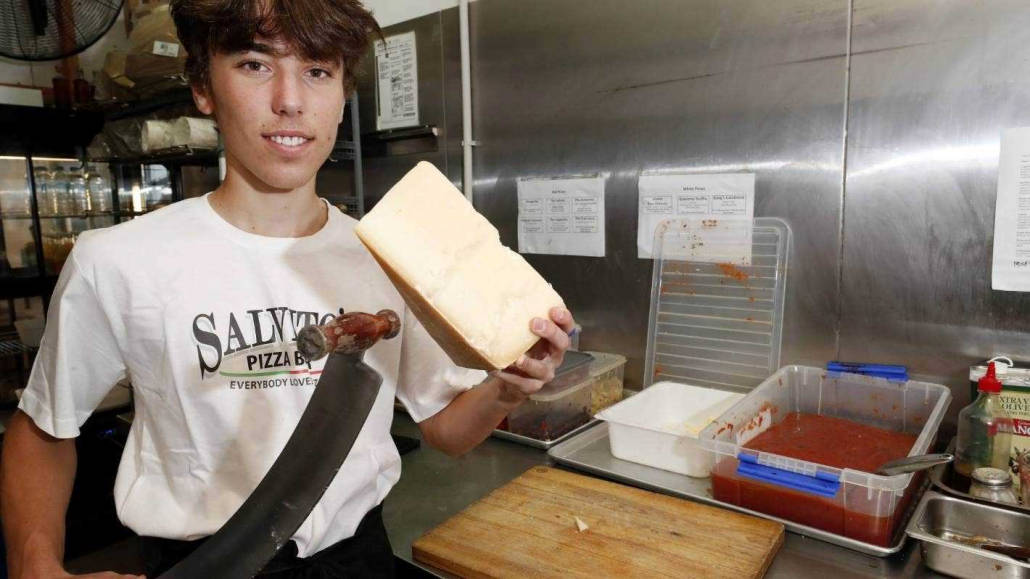 And working with his two sons Salvi and Vito on this project has been the silver lining for John. "it's like the fun and adventures we had when the kids were young have just continued on, morphing into a new and exciting era that we are enjoying together. But it can stretch them too and that's a good thing. My job is to expose them to new challenges and pressure within the business, raising the bar gradually so they can more readily take on things that life throws at them. It's a wonderful family experience for all of us."
For me, the pizzas at Salvito's Pizza Bar are the best in town, totally authentic flavours of Italy but made right here in Nelson.