While the world is hibernating to lessen the impacts of Covid many hospitality businesses are struggling, with many long-established restaurants and bars closing their doors permanently, it is fantastic to see a great operator taking the leap and opening a new eatery.
Brick Eatery at Monaco is located in what was the Orangerie at the Grand Mecure (now Grand Arden) and was opened by Shaun Gregory a week before Christmas, he brings a huge hospitality pedigree to this new business, so he clearly knows what he's doing.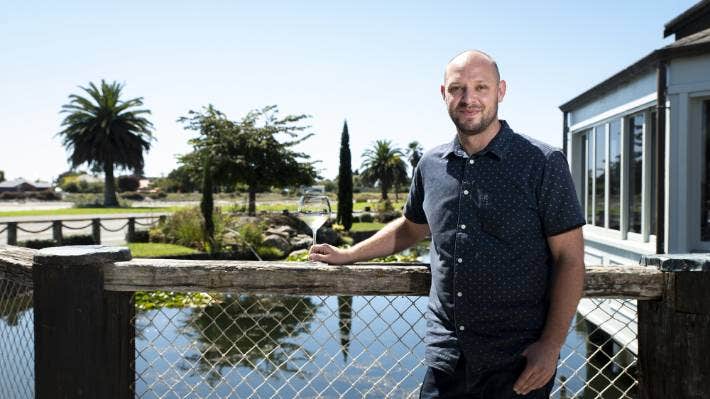 Shaun Gregory at the Brick Eatery
I wanted to know why he would take the risk of opening a new restaurant in these crazy times so I visited him last week to ask him just that and to find out more about him and his staff.
Before opening Brick Eatery Shaun worked for Dan Monopoli at the Boat Shed where he was the restaurant manager so he is familiar with the local market, but his hospitality story started in the UK. He was born in just outside Derby in Derbyshire, when he was 15 he wanted a motorcycle and "mum and dad suggested I might want to get a job". He did just that at a local hotel that had both a casual carvery restaurant and a full a la carte restaurant attached "in the early 2000's it was fine dining, we did things like filleting fish at the table."
He worked front-of-house there part time until he finished school when he was 18. "Then I decided to take a year out and do the overseas travel thing for a year before going to university, I went to Australia and two years later started managing a venue in Sydney, basically hiding out to avoid telling mum and dad I didn't want to go to university.
"I loved Sydney, there's so much to do and it's where I realised there was a huge amount to the restaurant business and I started immersing myself in everything the industry had to offer;  food, wine, beers, service, just everything about the industry – except cooking, I'm not a chef."
After nine years in Sydney he went to Hamilton Island where he managed a restaurant for a year, and  then became Food & Beverage manager for Beach Club Resort, it has a private beach, hotel bar, beach bar, pool bar and restaurants so it was a pretty busy place."
When he was working on Hamilton Island he met a Kiwi girl, end of story!
He and his partner, Morgan, worked together on Hamilton Island for a couple of years before they did some travel around Europe and then came to live in New Zealand, "basically I met a girl and followed her" he says with a laugh.  After their Europe adventures they landed in New Zealand in June 2018. "We were staying with Morgan's parents in the Bay of Islands and after four days of rain decided it was time to move on, we literally looked at a map, saw that Nelson was sunny and we started looking for work here."
"The Boat Shed was looking for a manager after cyclone Gita halted operations and the role came with the house over the road so it was perfect for us. Morgan worked at a couple of local venues before settling at Hopgood's and with me at the Boatshed we both remained involved in the industry."
Shaun managed the Boatshed for about three years before he decided he wanted to do something of his own. "I didn't really know what I was going to do next but after I resigned I carried on doing some relief work around town while staff were on leave at various venues and when this opportunity came up I jumped at it. Dan has been an amazing support helping with great advice sourcing equipment and even helping us with renovations, he wants to see people do well. He and other established operators have been great with advice and coming here to dine too."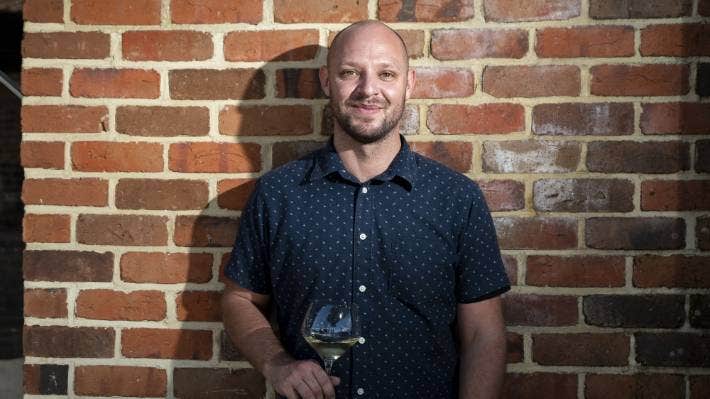 Shaun had a contract to takeover a restaurant but no chef so he advertised on TradeMe and got a number of replies "five were worth interviewing and I met with four of them on-site, the one person I didn't meet in person was Touvai (Tee) Poloniati who became the head chef. We had the same ethos, passion and vison and he seemed like a great guy so I signed him up!"
"Tee is a Kiwi born Tongan who grew up in South Auckland, got into cooking when he was at school, loved it and thrived. After he qualified as a chef he worked in restaurants in Auckland, Hong Kong North America and Sydney where he worked in two and three Hat restaurants. He has a real focus on sourcing quality produce, treating it with respect and producing high quality dishes."
Tee has moved to Nelson with his fiancé Katie who also has 13+ years of experience in the industry and has taken on the role of assistant manager; overseeing the bar and developing the seasonal cocktail menus.
"Shane, our other front of house person has been in the hospitality business for 20+ years so we have managed to pull together a really talented team for the new venture."
As to the food, everything  is made in-house, including the bread and even the butter that they make using local Oakland's Cream. "There is a real focus on cooking with fire; wood, smoke & char – the perfect combination."
Having a relationship with local growers is important too "we have a real focus on the people who grow the food and doing the best we can with their products." For example George, from Love Spuds is "growing varieties we like and he even has people at the market asking for the potatoes they had at Brick, so it's a great relationship that works well for both of us. We want to highlight our producers, not just the products."
Shaun tells me he has great support from a core group of local occupiers in the apartment complex "and people are finding us which is really cool."
Brick Eatery has been fully refurbished, has a stunning outdoor area with plenty of space, outstanding food and an attitude to service that is professional and very welcoming, it will certainly become a place we visit regularly. Check them out at www.brickeatery.co.nz and be impressed with how they cook potatoes.