I think everyone in the region is aware of the fantastic success stories behind many of the food and beverage brands here that have evolved from small businesses to significant exporters of premium products, but as the food and beverage industry in this region has grown we don't often give much thought to the highly talented people beavering away behind the scenes who drive much of this success.
I first met one such person, Mike Brown, when he was the general manager and head winemaker at Waimea Estates where his role was wide and varied; but how did he end up running artisan ice cream business Appleby Farms?
Turning a winemaker into the CEO of an ice cream company doesn't seem like an obvious thing to do but in Mike's case there has been a quite remarkable journey, including being the CEO at Tohu Wines before moving into a group management role with Kono NZ, and then on to New Zealand Trade and Enterprise (NZTE) before landing in his current role.
Along the way he has helped businesses he has led grow, then at NZTE he used his exporting experience to help others create strategies that delivered the desired export growth.
Last week I caught up with Mike to have a chat about his experiences and the challenges he has faced over the last twenty years working in food and beverage.
The first thing he told me was "I have had some wonderful opportunities over the years but there is a strong narrative about where I came from and where I've ended up."
Mike Brown came to Nelson in 2000 as a winemaker after spending a number of years chasing vintages around the globe and gaining plenty of experience while honing his winemaking skills, "and that is what I was going to do, be a winemaker. I liked the seasonal changes and doing different things during the year."
"I loved making wine, talking about it as well as helping to market it and wasn't intending to get into management at all, I thought I had my life mapped out as a winemaker, but in 2002 Trevor and Robyn Bolitho gave me the opportunity to get into management at Waimea Estates and I will be forever grateful for that, it showed me another side of business I could apply to any industry."
"Waimea had large vineyards and was moving from being a contract grape growing business to a wine marketing business, it was still very new as a brand and it was challenging building the brand domestically and in the export market. They were fun years."
By 2010 he had worked about 25 vintages in different places around the world and had "had enough of 100-hour weeks during vintage so a dedicated management role appealed."
Wakat? Incorporation were looking for someone to manage their Tohu Wines business and the role was a logical next step for him. "They had (and still have) a great winemaker in Bruce Taylor so I didn't need to do any winemaking, I got to focus on building the brand in both the domestic and international markets.  As well, it was highly rewarding to be involved in the burgeoning Maori economy.'
All of the Wakat? food and beverage companies were brought together under one umbrella, Kono NZ, and Mike Brown embraced the role of General Manager Sales and Marketing for the group meaning he got exposure to the other sectors (seafood and fruit) Wakat? have investments in.
"I realised that I'm not just the wine guy I thought I would always be, it was fascinating being involved with other food and beverage products and I wanted to expand on what I had learned at Waimea Estates and Kono NZ; a role at NZTE came up working with what they call Focus customers – our role was to help grow companies bigger, better, faster for the benefit of New Zealand."
NZTE managers in such roles tend to be employed for their depth of business experience and they work with about a dozen companies at any one time; Mike says it not just helping them export but "turning them into great companies with good governance, solid strategic and business plans and a real sense of direction." He worked with "wonderful" businesses like Taylor Pass Honey, Cloudy Bay Clams, Golden Bay Fruit, Astrolabe Wines and Alan Scott Family Estate.
"I was motivated to use my experience to help other companies and it was a real privilege for me to be able to be inside these businesses and see the growth challenges they faced then help them work their way through them."
Mike Brown had spent some time in South America as a young winemaker and twenty years later he was back, but this time as the Acting Trade Commissioner in the NZTE Santiago office for a period of a few months.
"I really enjoyed my NZTE experience, it's a great organisation to work for and the tools and thinking you are exposed to are like getting an MBA but by experience rather than exams."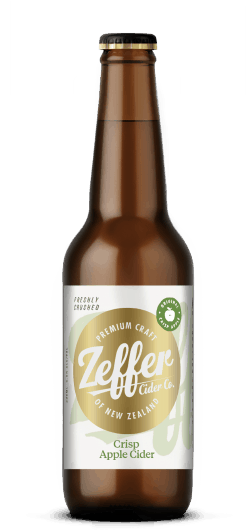 He says he always knew his long-term future was working in the primary sector in one form or another. Another step in this direction was in 2017 when his expertise saw him appointed as chairman of the Zeffer Cider board. "Zeffer is the leading dedicated cider company in New Zealand, we are very clear around how we will grow and as a company we have just won the Westpac Business Growth Award for 2019."
"It was a lot of fun getting so deeply involved in a primary production company again and when I reflected on what I was enjoying with Zeffer I leapt at an opportunity to be more closely involved with Appleby Farms in late 2018."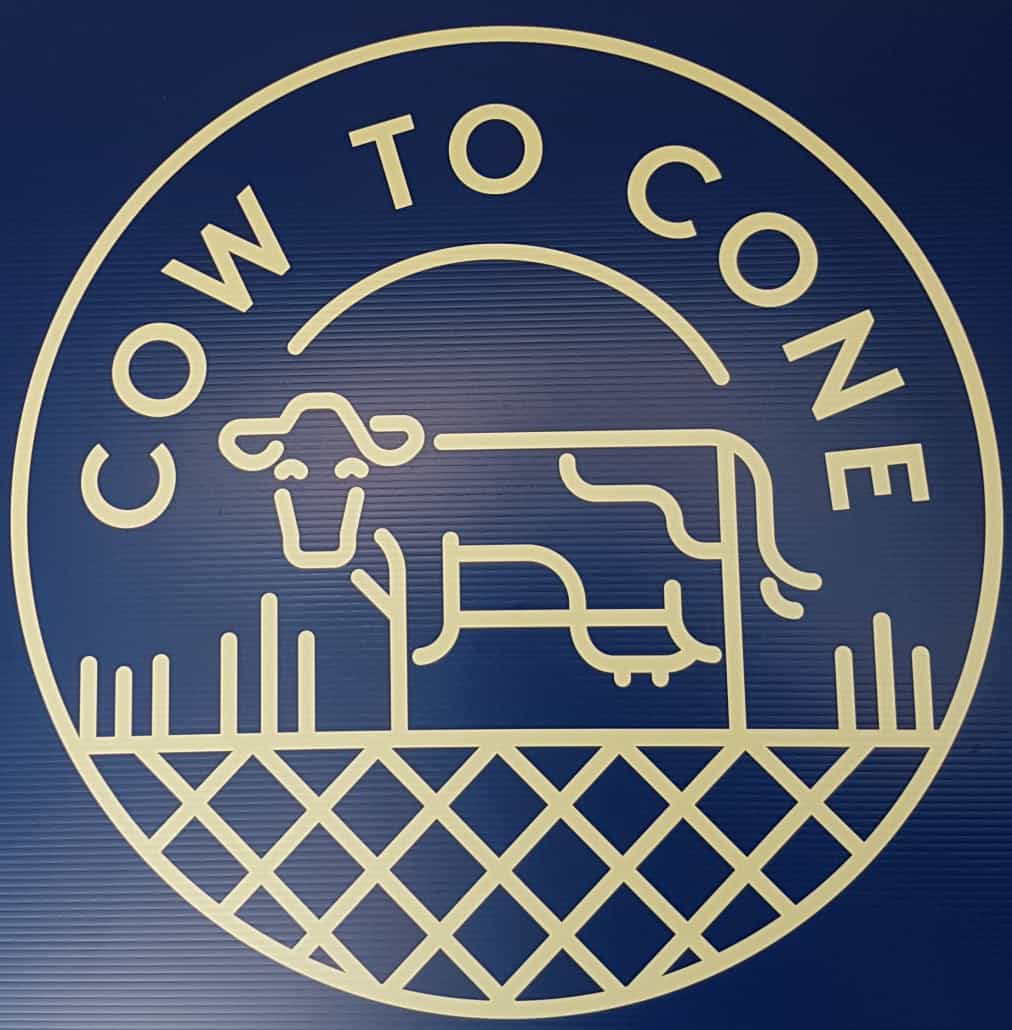 "I had been looking  to get involved in the dairy sector with a company I could use my management and international marketing skills to help grow. Like making wine where you control everything from the vineyard to the winery to the cellar door, Appleby Farms also has a provenance story I could really relate to: we control the product from the 'cow to the cone' so it also takes me back to my passion of growing something, adding value and selling it."
Mike also says a key attraction for him at Appleby Farms is that while it is a very young company the owners have a huge amount of business experience so have a strategic sense of what it takes to grow a business and understand the benefit of good governance – it's really unusual for a start-up business."
"As a company we have great values around people and resources and with well thought-out strategies, we have a clear sense of where we are going."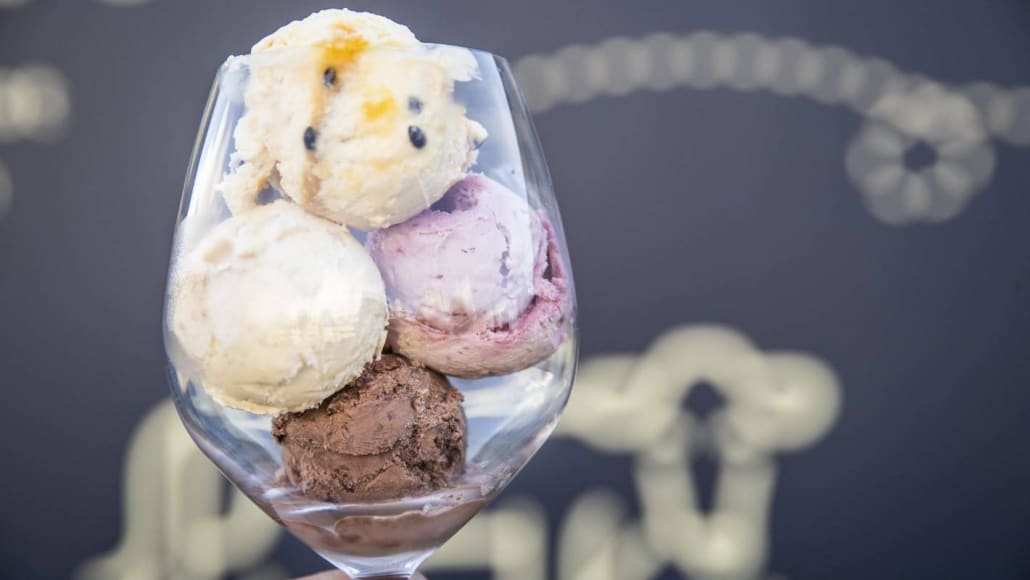 And that direction at Appleby Farms includes moving into international markets as a key exporter of premium ice cream made with milk from their own A2 cows and working collaboratively with other producers of premium products to roll out new flavours.
This Friday they are launching Appleby Farms Pic's Peanut Butter Brownie ice cream at Pic's Peanut Butter World and you can be among the first in the world to taste this new treat between 3pm and 7pm.