Published in the Nelson Mail 21.11.18
In recent weeks we have been to Christchurch a couple of times and while we have been there many times since the earthquakes the inner city is starting to come back to life.
Since the stunning new library opened and the redevelopment of the old strip on Oxford Terrace has kicked into life, along with laneways developments in other parts of the CBD, people have started to spend a lot more time in there. When the Town Hall reopens, the convention centre is completed in about 2020 and the sports stadium and associated facilities are completed the city will be absolutely humming once again.
While I miss much of the old Christchurch there are some things I don't like in the new Christchurch CBD, like cycleways that absolutely dominate cars in some parts of the inner city and have had such a hugely negative impact there are hardly any businesses left on the once thriving Manchester St, and I noted hundreds of empty bike stands.
On the upside some stunning hospitality businesses have opened so I thought I would talk about a few little gems we have discovered in recent weeks, gems you should check out if you are heading south this summer.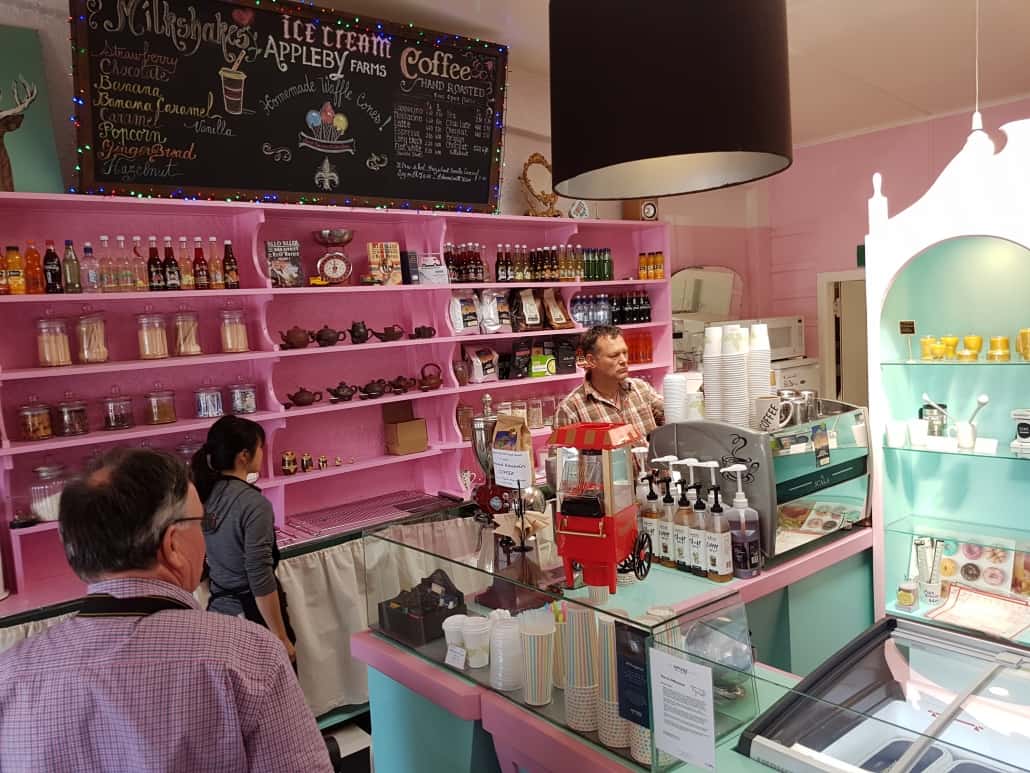 Firstly, on the way to Christchurch from Nelson the Sweet Dreams French Bakery in Murchison is the only place to stop for great coffee and wickedly delicious pies and pastry treats, you will find them right next to Murchison Meats around the corner from the main road.
We spent a night in Hanmer on our trip last week and discovered a delightful new café/bar behind the main shopping centre. Salt & Pepper is in a new strip-shop development, with a beautiful outdoor area, a good drinks list and food that looked both generous and tasty (we only had a drink there and didn't eat) it is certainly a place to relax in the sun.
We were very happy when Madam Woo opened in Christchurch a couple of years ago and have eaten there every time we have been in Christchurch since. We find it perfect for lunch and it's part of a hospitality precinct between High St and St Asaph St; their neighbours include St Germain (upstairs), Base Wood Fired Pizzas, The Monday Room, Bacon Brothers, Caribe Latin Kitchen and Little High Eatery. The area is becoming a melting pot of world cuisine, it's getting more popular as time goes by and more cafes, restaurants and other businesses re-establish in the CBD.
Madam Woo in Christchurch is the fifth in the chain operated by Josh Emmet and Fleur Caulton, it is a Malaysian restaurant with a focus on street-style food with big, clean flavours served is a casual restaurant setting. Think Hawker Rolls, flavoursome curries, fresh salads (the duck salad is a must-have dish) and sweet treats. www.madamwoo.co.nz
We also love to relax over lunch on the deck at Beach Bar in Sumner, this is a great restaurant that survived the earthquakes almost undamaged, it's built over the sand so you can stroll down the beach or watch the dogs and kids enjoying the huge expanse of sand while you wash down a delicious lunch with something from the very well-considered wine list or with a craft beer.
A recent discovery is Inati in Hereford St. Inati means 'To Share' and that is what you do when you dine here, you can sit at the kitchen bench and watch the preparation of the food too. The small courses of perfectly formed culinary delights are designed to share between two people, of course you can dine by yourself or with a group but if there are two of you then five courses is perfect, maybe add a dessert if you haven't finished your wine.
It has only been open a short time but has quickly become our favourite restaurant in Christchurch. It's very affordable, if you stay away from the reserve wine list that is! Courses range from about $16 – $19 each for small plates so for two people and five courses you will spend about $90 plus drinks, it is always the drinks that blow our budget when we dine there.
On our visit last week we started with the Duck Trumpets ($18 for two), these are little ice cream style cones lined with tart blackberry jam and filled with silky-smooth duck mousse topped with bird seed, the sharpness of the blackberry jam is the perfect foil to the rich mousse and the birdseed adds some crunchy texture.
Next up was Charred Asparagus with pickled garlic and herb butter ($17), the smoky char on the asparagus balanced with lemon freshness resulted in a delicious dish with subtle flavours.
Course three was Charred Octopus with lemon and chili ($18), the sauce that went with the dish has incredible depth of flavour without being too rich while the chili brings a very gentle heat to the plate while the tangy lemon freshens the intensity of the sauce. This is very clever and thoughtful cooking by a team of very talented chefs.
Dish number four was a Boeuf Nut ($18), a doughnut filled with beef cheeks that had been slow cooked in coffee and chilli. The sugar coating on the doughnut makes this a great play on the doughnut and coffee combination. If you like beef then you must order this.
Course five was Skate Wing with broccoli and capers ($18). The broccoli had been turned into a puree that had insanely intense broccoli flavours, broccoli on steroids if you like, while a dusting of hazelnuts added some texture to the skate wing that simply melted in our mouths as we enjoyed yet another beautiful dish.
Inati is a restaurant that serves thoughtful yet very tasty food, the flavours in each dish are perfectly balanced and the service is outstanding. Watch for this rising star restaurant to feature in future restaurant awards, it is so good you need to book, preferably a  few days in advance. www.inati.co.nz
While Inati is fine dining Francesca's is classic Italian, great pizza, perfect pasta and one serving of polenta chips will simply not be enough.
On your way back to Nelson stop at Waipara for lunch, once again for stunning food at either Pegasus Bay Wines or Black Estate you will need to book several days in advance. Black Estate was recently awarded two Chef's Hats at the Cuisine Food Awards.
Christchurch was broken in 2011 but 2018 sees a new city full of exciting hospitality businesses, just don't get as frustrated as me about the empty cycle lanes and bike stands as you explore the city.