Christmas is just two days away and hopefully you have most of your gift shopping sorted and know what fresh fruit and vegetables you need to buy at the last minute to enjoy over the holiday season. It seems strange that we all crowd into shop and supermarkets to stock up just because they are closed for one or two days, but I guess that is human nature when it comes to preparing for Christmas and other holiday breaks.
With only a week to go 2020 has been a most unusual year, who would have guessed at the beginning of March that a little over two weeks later the world would change forever? I think some of the change, while challenging for some, has been great for New Zealand producers. We have turned back to buying locally grown and made products, just like we used to do before we had access to cheap imported products that, in my opinion, were often sub-standard compared to the homegrown products.
As you prepare for Christmas remember we have some stunningly good artisan producers in this region and I really do want to encourage you to buy locally produced products. I want you to be like us and support the local businesses that worked really hard during difficult times to make sure you and I had beautiful things to eat and enjoy.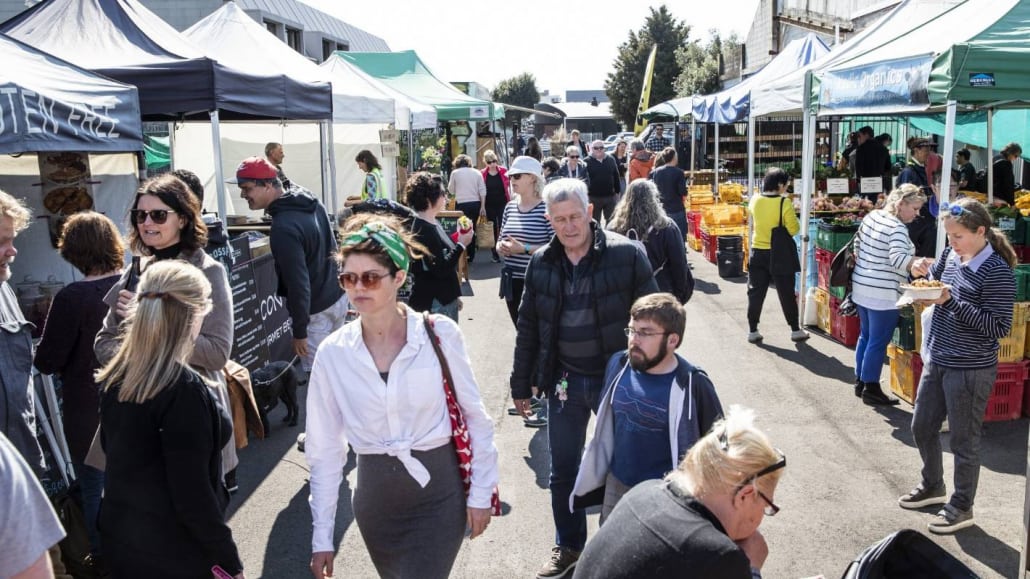 The best place to find fantastic artisan products is at one of the many markets around the region, from the Nelson Farmers Market today where you can buy fresh summer berries and lots of other fresh foods, the Nelson Market in Montgomery Square on Saturdays where you can find a huge array of foods and handcrafted products, to the markets in Motueka, Richmond and at Isel Park, where local artisan producers bring their products to one place for you to shop. And you get to enjoy some fresh air and socialise in the great atmosphere these markets have.
Of course you need something to drink during the holiday season and Nelson has you covered for this too. Everything from fruit juices made by Chia Sisters, soft drinks made by Pete's Natural, a number of cider makers, heaps of wineries and of course beer are all made right here in the Nelson region. Do you really need to buy anything not made here? Probably, but try Nelson made stuff first, you won't be disappointed.
You can also visit one of the stores near you; supermarkets carry a lot of Nelson made products and then there are the specialty stores like The Junction (stunning cheese selection) at the former Grape Escape site, Prego in the city where you can buy local products as well as high quality specialty imported treats and even market gardeners like 185 in Hope, Victoria Gardens in Motueka or Moutere Strawberries in Neudorf Road, the options are almost endless when you make a little effort.
Sadly, things have been very difficult for many people and families in 2020 so when you are doing your next supermarket shop buy a few extra items if you can afford to do so and drop them in one of the food collection boxes to help top up the foodbanks closest to you.
What ever you are doing this holiday season please take care, especially if you are cooking with little ones running around,  no one wants to end up in the emergency department with burns from a barbecue and please, simply don't drink and drive, the potential to change your life and others forever is just too big a risk.
As I often say, drink less but drink better – spend a little more on a craft beer or premium wine rather than filling up on cheap, tasteless, often imported drinks.
Finally, I have loved bringing you stories about the outstanding producers in this region over the last 12 months and I wish you all a very happy and safe Christmas.
Wine Picks
Christmas is a time to celebrate and that means bubbles so here are a couple I really rate.
Aotea Méthode Traditionnelle by Seifried Estate RRP $39 – 5*
This delightfully fresh sparkling wine has very fine bubbles that create an enticing mousse with flavours that are complex and evolve on the palate. From up-front yeasty characters to soft citrus with some ginger spice rounded out with toasted nut flavours. The finish is delightful with a touch of saline making it a delightfully balanced, fresh sparkling wine.
No1 Family Estate Rosé Marlborough Méthode Traditionelle NV RRP $47 – 5*
Christmas and pink bubbles are a perfect match so why wouldn't you choose a bottle of this world class wine to share with family and friends. Awarded a Gold Medal, Best in Class and Trophy for Best New Zealand Sparkling Wine 2020 at the prestigious Champagne and Sparkling Wine World Championships it simply doesn't get better than this. The soft power-pink salmon colour with an incredibly fine mousse in the glass entices you further with aromas of cherry blossom and fresh strawberries. The flavours are refined, elegant and dry rather than in-your-face, punchy or sweet. This is an outstanding wine from New Zealand's finest producer of  Méthode Traditionelle, Daniel LeBrun at No1 Family Estate.
Published in the Nelson Mail 23.12.2020