Published in the Nelson Mail 17.10.18
I am sure you will know what I mean when I say familiar faces and tastes in a different place, and that is exactly what you will find at the rejuvenated Kahurangi Estate cellar door and cafe at Upper Moutere.
Cameron Woods and Maria Gonzalez who both worked at the Neudorf Vineyards cellar door have joined forces and opened a new business – Tasteology @ Kahurangi Estate. Maria's partner Mikel Arrieta, who was the chef at Moutere Hills Winery, has been helping them establish the kitchen.
Kahurangi Estate was our favourite place for wood-fired pizza and a glass of wine, especially while sitting in the sunny courtyard so we, along with  many others, were disappointed when the café closed a year or so ago.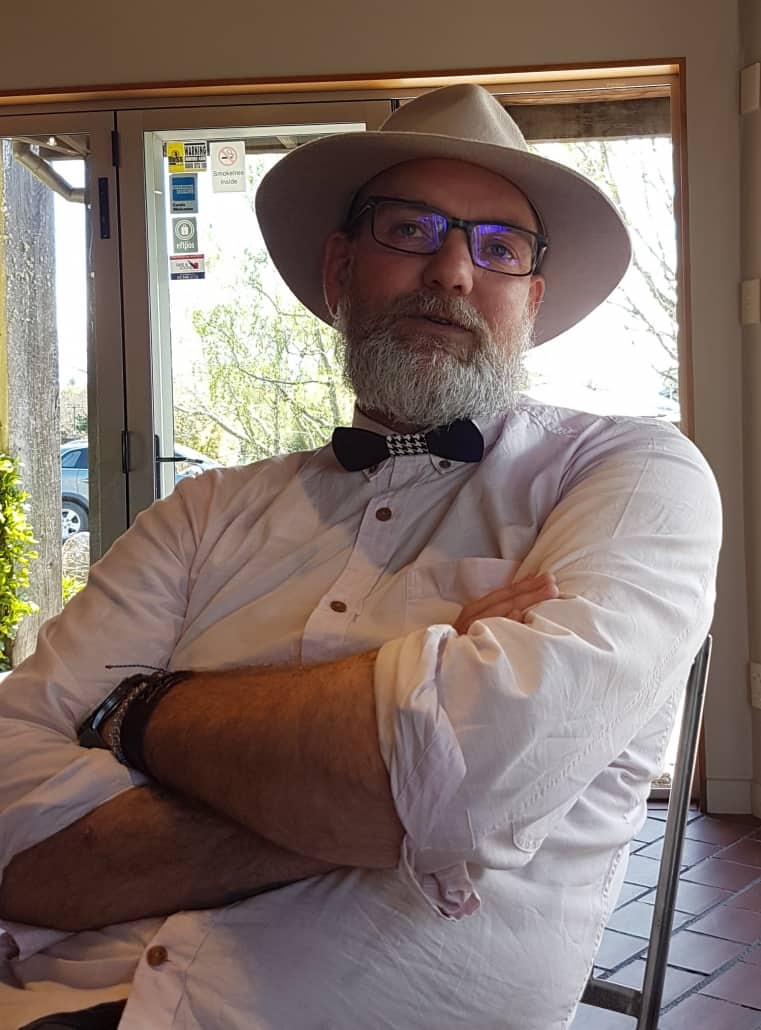 Cameron (Cam) and Maria who will manage the cellar door and run the front of house bring a wealth of experience with them; I first met Cam when he moved to Nelson for a role with the Nelson Arts Festival before moving on to Neudorf Vineyards to manage the cellar door and deal with local trade sales.
Maria was born in Venezuela and moved to Nelson with Mikel about five years ago when Urban Oyster Bar & Eatery opened, Mikel was one of the first chefs at Urban.
Mikel is originally from the Basque country in Spain and has worked in various kitchens in New Zealand before he landed in Nelson, well known names like Botswana Butchery and the Novotel in Queenstown and the Pullman Hotel in Auckland were where he worked before moving to Nelson and Urban, then Toad Hall and Moutere Hills before being part of the new venture at Tasteology @ Kahurangi Estate.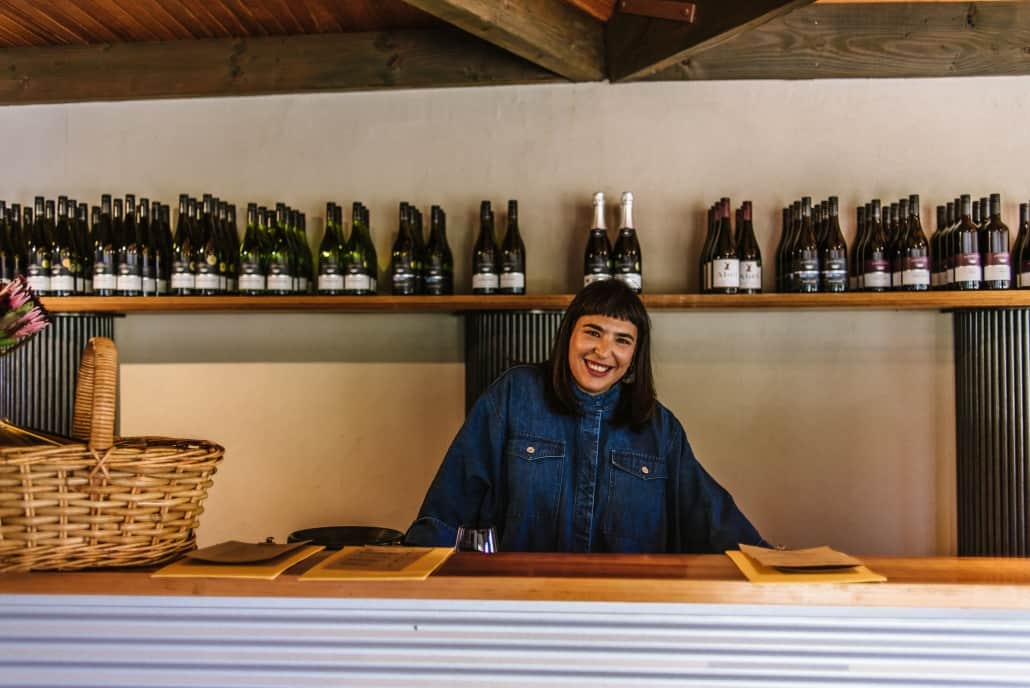 Cam and Maria took over the cellar door and cafe on the 1st September and after redecorating and refreshing the space opened on the 24th September, "We spent three weeks putting our touches on it, we want it to feel warm and approachable for people" says Cam.
Part of the refresh was removing the shelves that used to hold wines from the Kahurangi International Selection and installing a small bar serving local craft beer and cider to compliment the selection of Kahurangi Estate wines they will be serving and selling to take home too.
Cam says that quite often wine, beer and cider can be intimidating for people, "they come in to a cellar door and think they don't know anything and are almost scared they will make a fool of themselves, we wanted to break down some of those insecurity barriers, anyone can come in and say we don't know about wine, we just say taste it and see if you like it, if you don't then let's try something else."
Kahurangi make a range of very good quality wines that are very easy to approach from a consumer's perspective, they have flavours that are true to the varieties, are affordable and the owners of Tasteology @ Kahurangi Estate are delighted to have such quality wines to serve with their food.
Cam told me they are sourcing as much of their food as possible from the top of the south, including some "ridiculously good cheeses from Kaikoura" and the same philosophy flows through to the beverages they serve that include cider from Peckham's and Capital Cider, the latest venture for winemaker Trudy Shields and marketing man Ryan O'Connell, as well as local craft beers from Townshend Brewery.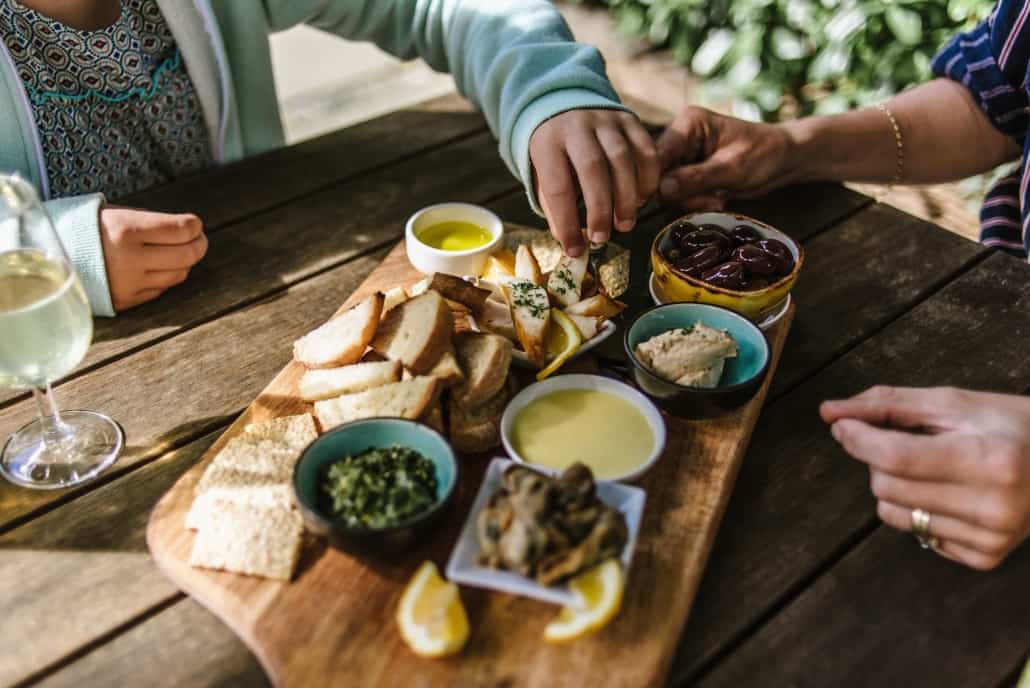 While I am delighted to see this fantastic venue open again, as always, I wanted to know why, Cam said "because the two of us felt like it was time to branch out on our own, we love interacting with people and love the wine industry, this gives us the ability to combine both and be in control of our own destiny.
"It is also nice working with Maria, we both love interacting with people and this industry attracts such a diverse range of people from international tourists to locals, it is lots of fun and there is always some laughter somewhere."
Maria said when they were looking for somewhere to open their own business "we kept coming back to this site, it was a place that was only operating part-time as a cellar door and we saw it as a place we could put our own stamp on and become part of the wine landscape in the Nelson region, we already have people coming with such rich memories of their previous experiences here and we want to help them create more memories".
The new owners are also part of the Moutere Artisans organisation and while they don't make any particular artisan product they use as many as they can in the café, there are a huge number of producers in the Moutere area from food to wine, beer and art and they joined the Moutere Artisans organisation because "we love the fact you can get so much locally, it also gives us an opportunity to interact with local artisans and discover even more great producers," says Cam.
Being part of the Upper Moutere Village is also important to them, even though Mikel left Moutere Hills to help set up the café at Tasteology @Kahurangi Estate it means there is another place to dine in the area and another reason for people to visit Upper Moutere.
Alistair and Fiona Forster who owned the restaurant at Mahana before the business closed down have taken over at Moutere Hills and turned it into a function venue as well as a delightful vineyard restaurant so, with the great food and extensive range of local craft beers at the Moutere Inn, there are now three fantastic venues offering different experiences based in Upper Moutere.
Cam told me it is important for any new business to be evolving, "We have lots of ideas and will be doing more of them as we grow."
My personal request is for them to bring back the pizzas, "we will consider doing Friday night pizza once we have settled in and we can also host functions in the old barrel hall."
Moutere Artisans are opening their doors at Labour weekend Sunday 11am – 4pm, it is lots of fun, a great atmosphere in the area with lots of people around tasting and buying local produce and products so if you are looking for something to fill in your Sunday this weekend with fun and good times head to Upper Moutere.