Published in the Nelson Mail 02.01.19
Welcome to 2019, I hope you have had a great time in this region, enjoying the sunshine; however for me a bit of cloud and the occasional rain shower are great because it means people head for the shops, cafes, bars and restaurants rather than just sitting in the sun all day.
If you are looking for places to visit if you have had enough sun or if some refreshing rain forces you inside then let me help.
In 2018 I was lucky enough to meet more people making and serving delicious food and beverages in this abundant region, and I have also caught up with some of my favourite people and visited many beautiful cafes, restaurants, bars, breweries and wineries in the region too so here is a quick guide to great tastes in the Nelson Tasman region.
This region is home to a number of craft brewers who all deliver great beer flavours; one of my favourites is Hop Federation in Riwaka. Other than the quality of their beers the thing I love about visiting them is all the staff are nuts about beer and they come out from the brewery to serve you in the shop and talk beer for as long as you like. If you love beer they will love meeting you.
Another favourite is Townshend Brewery, a business that relocated during the year to brand new premises behind Toad Hall in Motueka. Toad Hall extended their outdoor dining area to join up to the new brewery so you can enjoy a beer and lunch on the deck while watching Martin Townshend beavering away in the brewery, if the windows to the brewery are open he is also more than happy to spend some time talking about beer while you enjoy your lunch.  
Closer to the city Stoke Brewery is in the old Mac's Brewery premises on the main road in Stoke, McCashin's Kitchen and Bar serves fantastic, generously proportioned meals to enjoy with the range of Stoke beers. They also have an excellent range of non-alcohol drinks for the driver in your group, have a great outdoor area and are family friendly.
A great way to enjoy local wines is while dining at one of the many outstanding cafes and restaurants in the region, the vast majority of which are proud to serve beautiful wines made right here in this region.
Depending on your mood or the time of day the dining options are wide and varied; from the very cool Urban Eatery and Oyster Bar that was awarded two Hats at the 2018 Cuisine Fine Food Awards to one of the finest dining establishments in  New Zealand, Hopgood's & Co, who were also awarded two Hats as well as being named at the best restaurant in New Zealand at the Silver Fern Farms Awards. Head chef, Aaron Ballantyne, was also named as New Zealand's best chef with his venison dish at these awards so if it is fine dining in a relaxed atmosphere you want then this is the place to dine in the city, just make sure you book.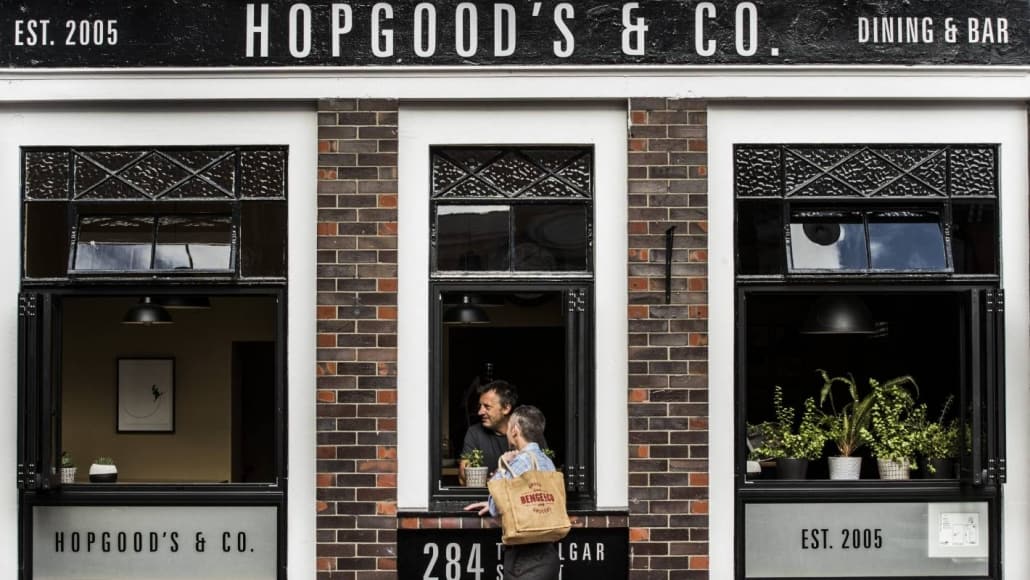 However don't be disappointed if you can't get a table at this time of the year, there are plenty of other great places to dine in the city, the top end of Trafalgar St has been closed to traffic for the summer and while the hospitality businesses in the area al offer something different the quality is great no matter where you choose to dine.
And don't just head to Trafalgar St for food, you will find a huge range of Asian foods in Hardy St along with the family-friendly, fun Lonestar and refined dining for breakfast, lunch and dinner at Hardy St Eatery. For fun and authentic Mexican food hunt out Nicola's Mexican Cantina in Church St.
There are also lots of choices if you want to dine with a view, Styx on the edge of the main wharf serves great value food perfectly suited to its seaside location. Think perfect fish & chips, burgers, salads and much more.
Further along Wakefield Quay is the busy and buzzy Boatshed over the water or on the other side of the road Harbour Light Restaurant has stunning views across the harbour from every seat in the restaurant, the food they serve is also outstanding café/restaurant food.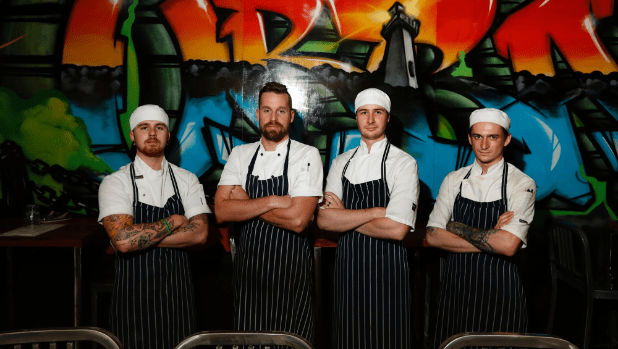 Heading out of the urban area there are a couple of must-stop-at places to visit; Mapua Wharf is home to a range of great restaurants, Golden Bear brewery that also serves perfect Mexican themed food, as well as the original Smokehouse Fish & Chip Takeaways and what I think is the perfect wine bar.
Rimu Wine Bar has a huge range of wines by the glass, with at least one wine from most wineries in the region available to taste by the glass before you buy a bottle to take home.
In Motueka the Smoking Barrel may be famous for the doughnuts they make fresh each day but it is the slow cooked meats that is their specialty. Some of the meats are cooked in the smoker for 12 hours or more.
Of course you can visit the 20+ winery cellar doors too, just go to www.winenelson.co.nz for a winery tour guide.
My final recommendation is that if you are out and about enjoying the wonderful foods and beverages this region has to offer is to plan your day so you make the most of your time here. Start the day checking out local markets then hunt out a great coffee from one of the many coffee roasters scattered around the region.
Then when it is time to visit a winery or two, or visit a brewery, make sure you have picked your sober driver before you start. I say everyone else can pay for the driver's soft drinks, coffees and food during the day as a thank you for making sure you get home safely.
Also make sure you plan enough time to relax over lunch somewhere; if you are in the Upper Moutere area then check out Tasteology at Kahurangi Estate, Forsters at Moutere Hills or just stop at New Zealand's oldest continuously trading pub for a great selection of craft beers as well as outstanding food.
It goes without saying that this is a mere hint at the many food and beverage joys this region has to offer so wherever you are staying make sure you check out the taste treats close by.
I would like to wish you all a wonderful 2019 full of love, laughter and generosity.